M-N Male Puppy Names
Your Dog Will Love These Ideas

If you have come to this page looking for M-N male puppy names and their meanings then you have come to the right place. From our point of view, you are exactly where you are supposed to be. And if you and your dog happen to have a great sense of humor, then this, my friend is the ideal place for you. So just continue to read on, and see what M-N male puppy name treasures lie ahead for you and your dog as well as the types of male names that we have in store for you both.

Our M-N Male Puppy Names
Suggestions and Lists...
Miser: Miser is the puppy that dusts panels everyday and never ceases to amaze you with his skills. This pooch will live poor, just so that he can die rich. Don't you go asking him for any money!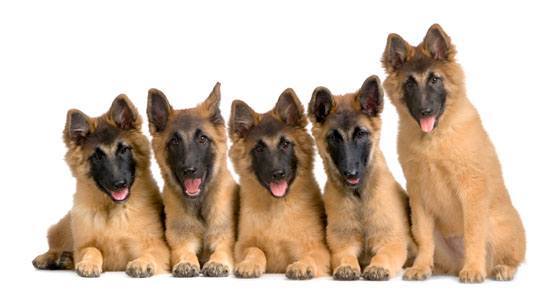 Movado: Meaning always in motion, this is fitting for a canine that has a reputation for being innovative. With his artistic style and distinctive quality, this male has no sense of urgency. His "museum watch" has no hands to give him the true time since the Boss does not have to be on time!
Maddox: Maddox is a Welsh name meaning "The benefactor's son" and is ideal for a male puppy that is controversial, unconventional, and impractical and is occasionally hilarious. He is the ruler of his backyard universe.
Munchkin: A unique choice for a very small puppy, not necessarily a puppy, just a small breed. He is a canine paradox wrapped up in an enigma. He is usually a little crazy but has a lot of friends who adore him.
Muse: Muse is the name of the pooch that inspires the artist in you. He is your source of inspiration. This pooch is a being from the heavens, which makes him a great pet for a musician, poet, writer or an artist.
| | | |
| --- | --- | --- |
| Mac | Maverick | Miles |
| Macbeth | Max | Mogul |
| Macho Man | Mayhem | Mohave |
| Mad Max | McCoy | Mohawk |
| Maestro | Meadow | MoJo |
| Mafia | Meatloaf | Monty |
| Magnet | Mellow | Moochie |
| Magnum | Melvin | Moonbeam |
| Major | Merlin | Moonshine |
| Mako | Metro | Moonstruck |
| Malcolm | Mickey | Moose |
| Marlboro | Midas | Muddy Paws |
| Marley | Midnight | Muffin |
| Marquee | Mignon | Mutt |

Our N-Male Puppy Name Lists...


Nessie: The name of the legendary monster residing in Loch Ness in Scotland, Nessie is also the nickname for an extremely sweet male. This male will be seen frolicking around with his friends all happy and optimistic. A great title for your Scottish terrier that loves his family, his friends and enjoys traveling.
Nestor: The name of the great warrior and wise counselor, this identifier is a great one for a very fun loving guard dog. He will always make you laugh, is very athletic and enjoys doing extreme things. This male fears nothing, and you can trust him with anything.
Nitro: This is one of the most powerful and explosive-sounding dog names ever! This super-charged boy specializes in running fast, especially towards his food bowl at dinnertime. When it really comes down to the bottom line you just can't catch him.
Noble: A dignified title for the upper class puppy that is made of awesomeness. This dog shows really high morals. Noble is funny, smart, and nutty! He is always running around and creating his own world in your back yard.
Nickles: Select this unique choice for your small breed or your shiny, silver-haired pooch. This boy puppy can almost take care of himself, but he is lacking in self-discipline and self-confidence for a position such as that.
| | | |
| --- | --- | --- |
| Nacho | Newt | Noah |
| Nappy | Newton | Noel |
| Nashville | Nietschke | Nomad |
| Nielsen | Nibbles | Noodles |
| Nellie | Nifty | Noose |
| Neon | Nicodemus | Norad |
| Neptune | Nike | Norbert |
| Neutron | Niles | Norton |
| Neuron | Ninja | Norway |
| Nevada | Nipper | Nougat |
| Neville | Nipton | Nudge |
| Newbury | Nissan | Nugget |
| ewell | Nitro | Nymph |

You'll Love These Letters As Well...

Home

›

Male Puppy Names

› K-L Male Puppy Names