W-X Female Puppy Names

Suggestions That Start With These Letters

What better way to start your pups life than with a W-X female puppy names? Female dog names come in all shapes and sizes, some of which have some really rich and special meanings. We have assembled a list with some unique and fantastic baby girl names along with suggestions on our W-X page to help you find the perfect puppy title.
We have to admit, there weren't very many good choices starting with X, but since we wanted to be thorough, we gave you a few options.
Our W-X Female Puppy Names
Suggestions and Lists...
Wanda: Mean "kindred" in German, Wanda is a sweet name for your girl that is a real beauty. She has warm soulful eyes with a lot of personality, and she will make a very affectionate and loyal companion. A great female to have around the home.
Welcome: A good choice for your angelic and clever little charmer. This beautiful, baby-doll face, princess is very curious, graceful and rare. A fine puppy name for a precious pooch from any breed.
Wendi: Wendi is a cool name for the pup that if she gets a whiff of a scent will wander off in search of the critter. A nice choice for a cute and loyal friend that occasionally wanders off.
Willa: This identifier is for the puppy that will stay cute and adorable through adulthood. When you first met this girl her sad eyes tugged at your heart strings. A cute pick for the pooch you knew was a keeper from day one.
Willow: Adorable dark eyes and unique little button nose, Willow is the choice for the missy that surely won your heart! She is sweet, funny and has no flaw. Smart as heck this lady is extremely gorgeous. A good puppy name for the dog that doesn't let anyone push her around.
| | | |
| --- | --- | --- |
| Walkabout | Wilfreda | Winn-Dixie |
| Wallis | Wilhelmina | Winn |
| Wanda | Wilma | Winnie |
| Wanetta | Winkle | Winona |
| Wave | Winkler | Winsome |
| Waverly | Winkles | Winter |
| Wendy | Winky | Wipple |
| Weslee | Winifred | Wisteria |
| Whitley | Winola | Wylie |
| Whitney | Winona | Wynne |
| Wilda | Winsome | Wynonna |

Our X-Female Puppy Name Lists...


Xandy: Meaning the helper and defender of mankind, pick this name for the very protective and watchful puppy. This amazing female is a great best friend that you can always count on being there for you when you need it. A fantastic choice for the girl with the good judgment.
Xanthe: Meaning golden yellow in Greek, this idea is ideal for a yellowish colored girl puppy. Beautiful inside and out, she is just stunning, and can light up the darkest rooms with her eyes.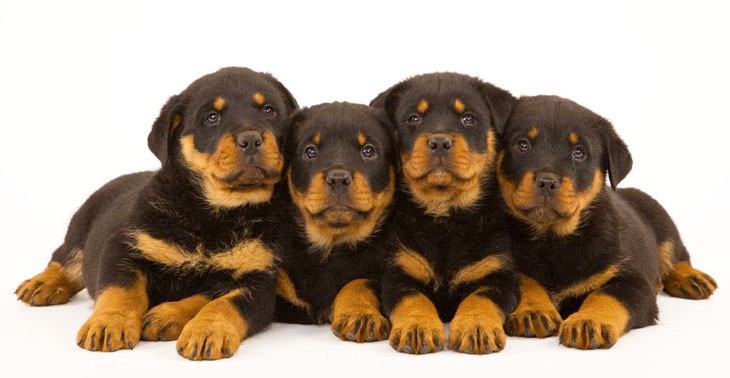 Xaviera: An amazing name for a Chihuahua girl. This pooch is a real charmer that is very smart. She is spirited and delightful to have as a companion. A unique choice for the pooch that just became your new best friend.
Xena:This title is a great one for a loyal friend of the family. Xena is a determine girl who thrives on pleasing her owner, and she never ceases to amaze anyone. Her hypnotic beauty and mesmerizing eyes are her best features.
Xenia: A combination of grandeur and good nature, this choice would be terrific for a courageous and docile dog. Dignity, instead of gaiety, is this girl's right demeanor. She will bring you lots of great memories and can be fun to tease.
Xuxa: A creative choice for the female who is totally beautiful but is also a little unbalanced. This little lady will keep you entertained because half the time she's an adorable joker who will make you laugh while the next she is a little twisted in the mind.
Xylia: This classy female has a heart of gold. She'll go the extra mile for you and isn't usually afraid of anything. A beautiful name for the female who wants to change the world and all that she meets in it!!!
| | | |
| --- | --- | --- |
| Xada | Xanni | Xena |
| Xadine | Xannie | Xia |
| Xandra | Xanthera | Xiang |
| Xandria | Xara | Xing |
| Xandryn | Xaria | Xita |
| Xanity | Xaris | Xoe |
| Xanka | Xarnia | Xuan |
| Xanker | Xaro | Xula |
| Xanna | Xate | Xyliar |

You'll Love These Letters As Well...

Home

›

Female Puppy Names

› W-X Female Puppy Names