A-B Female Puppy Names
Cute Ideas That Begin With A Or B

Looking for the perfect A-B female puppy names for your new pal? We have compiled a huge, alphabetical list of choices just for your pet. The one you pick out for your pal will say something about her. It is always good to remember that playful puppies grow up to be playful full grown dogs, so if your little gal is playful it is best to choose a name that will best fit her personality. In addition not only should her name reflect her doggie personality, but it should also be an affirmation about your relationship. So, have fun naming your female puppy and good luck finding an A-B female puppy name that suits her well!


Our A-B Female Puppy Names
Suggestions and Lists...

Alma: The Spanish for "Full of fire or spirit" choose this for the very spontaneous girl that loves to listen to music! Not only is she gorgeous, but she has some of the most beautiful brown eyes. A title for the pooch that when she looks at you, you just want to sink in!!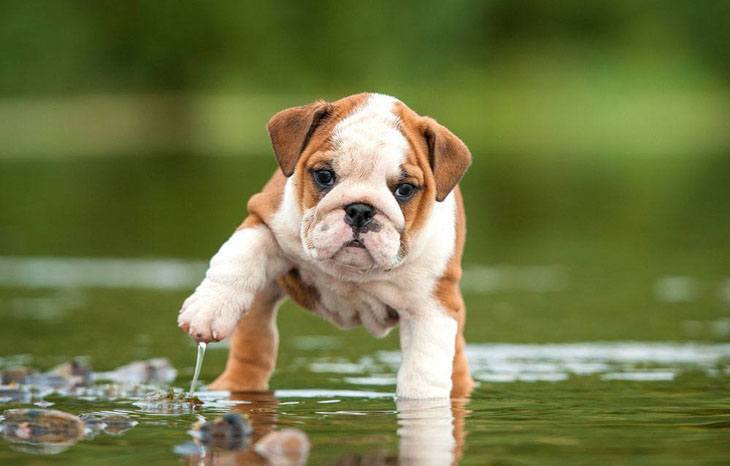 Almira: Meaning full of truth, Almira is an interesting choice for your "aristocratic lady" or princess. This puppy loves to look at herself in the mirror.
Astrid: This female choice comes from the old Scandinavian mythology and means beautiful as a goddess. She is the most trustworthy friend you can ever find, a super guard dog name.
Athena: The title of the Greek goddess of wisdom, only a very wise pooch deserves this choice. Earth warming and as cute as a kitten, this pup is always ready for a walk or playtime, or better yet, both!
Autumn: This pooch has the color of turning leaves, which makes Autumn a very unusual type of female pup. She knows her boundaries and has a great hunch. An interesting name choice for the female dog that you have in mind always.
Avril: This canine is one of the funniest and nicest pooches you will meet. Although she is often regarded as a "panda" dog, she is actually as cute as a gazelle. This pup rocks!
| | | |
| --- | --- | --- |
| Abigale | Almond | Angela |
| Abeleen | Aloha | Angelica |
| Adorabelle | Alondra | Angelina |
| Adrian | Amanda | Angie |
| Agnes | Amara | Anika |
| Aimee | Amber | Anita |
| Aisha | Ambrosia | Annabelle |
| Akira | Amelda | Aphrodite |
| Alana | America | Apple |
| Alanis | Amethyst | Apricot |
| Alaska | Amnesia | April |
| Alexandria | Amore | Aqua |
| Ali | Anastasia | Aquarius |
| Alice | Andromeda | Ariel |
| Aliyah | Angel | Aurora |



Our B-Female Puppy Name Lists…
Beauty: A lovely choice for a solid-black pooch. With this girl, only love can bring beauty out, and once she is seen, Beauty never hides from you again. A smooth title for the pup that is hard to find because only few people really know how to find her.
Brooke: A super name choice for a fragile puppy with an extremely caring heart! This female is always positive, and will not fail to cheer you up when you are down! A superb choice for your water-loving retriever or Spaniel.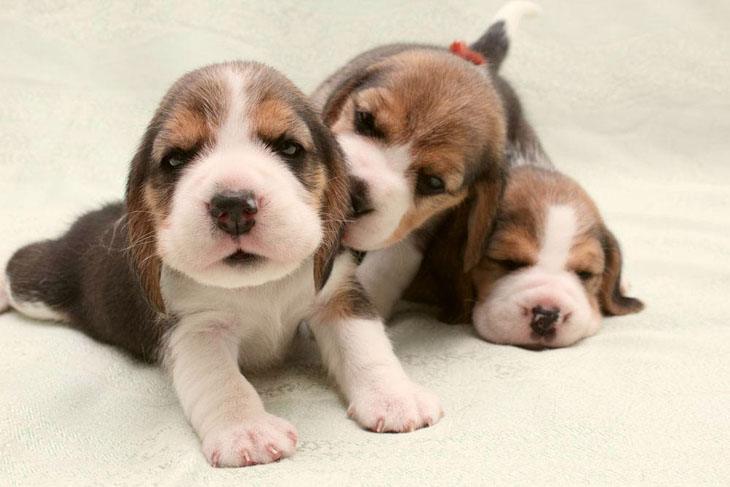 Brownie: An adorable names choice for your sweet and non-threatening little breed. This pooch has short, dark hair and loves to hide in your trendy new clothes. The perfect identifier for your little girl-scout pet.
Bubbles: Choose this nick-name for the most gorgeous and down-to-earth puppy that you have ever met! Not only is she the best looking pooch on the block, but this dog has a really bubbly personality.
Buena: The Spanish for good, Buena is a neat choice for a pooch that knows the value of having fun. She is the pooch that you can count on to brighten your day! A good choice for the female puppy that does not take life too seriously.
Buttercup: The title of the toughest fighter of the Powerpuff Girls. This cute name choice is perfect for your small and yellow coat dog. A sweet title for the special girl that is just for you.
| | | |
| --- | --- | --- |
| Baby | Bella Mia | Blanca |
| Babydoll | Belladonna | Blanche |
| Babyface | Belle | Blondie |
| Babykins | Bernadine | Blossom |
| Bacall | Bertha | Bluebell |
| Bacardi | Bess | Blueberry |
| Bailey | Bessie | Bluff |
| Bambi | Beth | Bobbie |
| Bamboozler | Bethany | Bombshell |
| Bandana | Betsy | Bon-bon |
| Bandit | Bianca | Brianna |
| Banshee | Biscuit | Briar Rose |
| Banzai | Bits | Bridget |
| Barbarella | Blackie | Bridgette |
| Beatrix | Blaire | Brie |

You'll Love These Letters As Well...

Home

›

Female Puppy Names

› A-B Female Puppy Names