E-F Female Puppy Names
Cool Names That Begin With E or F

When looking around for E-F female puppy names, you have no doubt come across many lists with various popular titles for female dogs. Choosing the best one often turns out to be a hard decision, with so many good ideas to choose from. That's why we are providing you with a more simpler and specific list that is easier to navigate, for you to choose the best one for your dog or puppy. We hope this provides you more flexibility and always remember that a good female name should not be confused with any dog obedience training commands. It should also be easy to call, so have fun with your E-F Female Puppy Names search!


Our E-F Female Puppy Names
Suggestions and Lists...
Ebony: This name is normally given to a pup that is beautiful inside and out. What makes this choice more special is the fact that not many pups have this name, therefore, your pal will be "Special" at the parks. A fine choice for a simply gorgeous solid black girl puppy.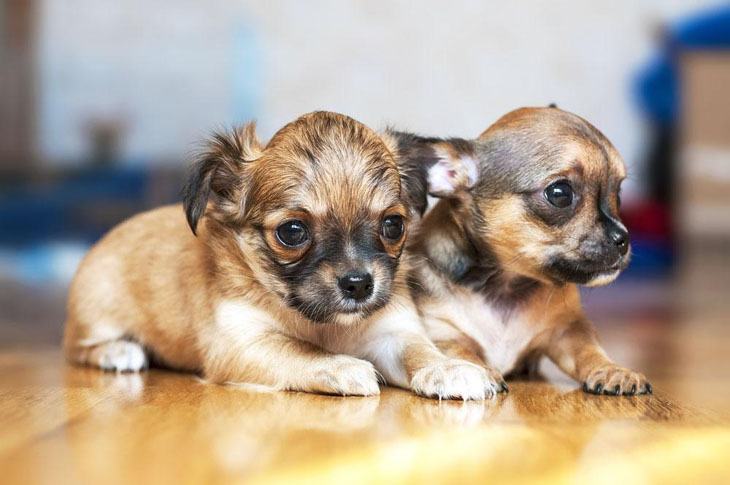 Echo: Use this name to describe your great-looking puppy. When people see her for the first time, not only do they check her out only once, but instead, they want to check her out again, again and again in an 'echo' like fashion. A cool name choice for the pooch that gets people to make a complimentary comment or expression of awe.
Eden: A cute choice for the pooch that can melt a thousand hearts. Funny but all so serious, this female has so much kindness to give. Give this to a pooch that is as delicate as a flower, and only you know how to handle her. Care is the only thing that can do her true beauty justice.
Eldora: A name given to many saints, this is a term which means covered in gold. Your blond-haired female dog that is not afraid to take charge or manage a situation would love this name. A cute name choice for your pal that makes her own decisions in life.
Empress: Give this name to your bold, daring, and persuasive pup. This girl loves to travel and hates to sit around the house. This dog will rule her household with an iron paw.
Enchilada: Modest and shy, this is a cute name for your meticulous and reliable pooch. This girl is the whole package; she is everything that you could ever want and more. Any female pooch would appreciate this choice.
| | | |
| --- | --- | --- |
| Eartha | Ellie | Enid |
| Easter | Ellsa | Ernestine |
| Ebbie | Ellsie | Erin |
| Eda | Eloise | Estelle |
| Eden | Elope | Ethel |
| Effie | Elsa | Eskimo |
| Echo | Elyse | Esmeralda |
| Edwina | Ember | ESP |
| Eggnog | Emboss | Esperanza |
| Elektra | Embrown | Espirit |
| Elena | Emerald | Espresso |
| Elisha | Emerson | Essence |
| Elizabeth | Emilee | Esther |
| Elke | Emma | Eunice |
| Ella | Endora | Euphoria |

Our F-Female Puppy Name Lists...

Fairy: Choose this name for the mythical little female pup that always captures your imagination. This spirited little creature has some magical powers of some kind which she uses to frequently cause problems for bigger dogs. This girl will put a spell on you!
Faith: Meaning one of virtues, Faith is a good choice for a trusting friend. This pooch will come through for you when you need her the most, especially during difficult or sad times. A fantastic name for the puppy that knows just when to show up.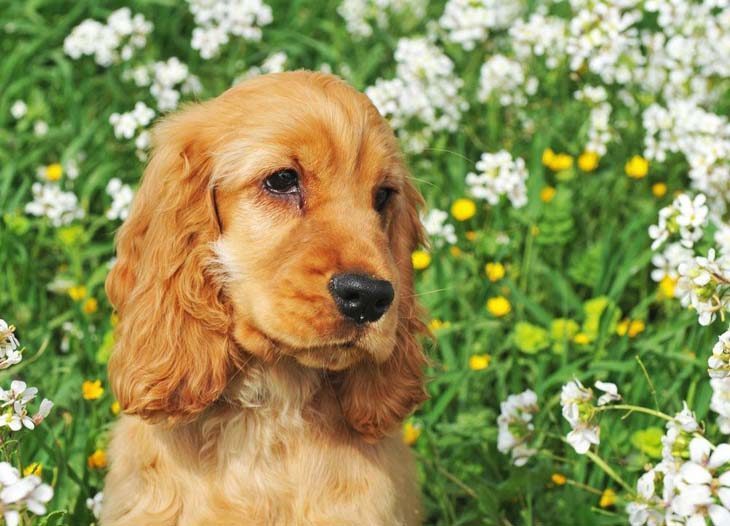 Fallon: An Irish name meaning the ruler's grandchild, Fallon is a good choice for a creative girl. Thoroughness, hard work and conscientiousness are this girl's trademarks. A good name for the puppy that has the ability to see things from every angle.
Fancy: An utterly charming name for a resourceful and pretty pooch. This puppy is a future best-of-show. She has mastered the art of being clever, classy, and crafty.
Fiesta: The Spanish word for "party" this gal will show you the best time in the world. This puppy is always in the mood to celebrate and have a good time.
Fidella: Meaning faithful in Latin, this female will never run away. She loves to listen to the cool guitar playing, and she loves to make loads of people happy. A good name choice for the pooch that loves to make new friends.
Fifi: Meaning Born on a Friday in African, Fifi is largely known as a nickname for Josephine. She is my best friend and forever will be, very beautiful but can be dangerous. A groovy name for the dog that works best as a follower than a leader.

| | | |
| --- | --- | --- |
| Faberge | Fantasia | Floozie |
| Fabiola | Fantom | Flora |
| Fable | Fara | Florence |
| Fabreezio | Fauna | Fluffy |
| Facade | Fawn | Foxy |
| Face | Fedora | Frances |
| Fae | Fefe | Francesca |
| Faithful | Fender | Frederica |
| Fajita | Fennel | Fresco |
| Falafel | Fennella | Friday |
| Falcon | Fenway | Frieda |
| Fali | Fergi | Fuchsia |
| Falla | Finley | Frauline |
| Fancy | Flannery | Femme Fatale |
| Fanny | Flo | Flower |

You'll Love These Letters As Well...

Home

›

Female Puppy Names

› E-F Female Puppy Names