S-T Female Puppy Names
Ideas That Begin With These Letters

Look no further for your S-T female puppy names! You have just received your new puppy, and have been searching for some time now for a few cute and unique names, but to no avail. Well you can consider your search completed as we have some of the best name ideas for your female. Our list of names will show you exactly what you have been looking for. All you have to do is scroll down to get the perfect S-T female puppy name for your gal.


Our S-T Female Puppy Names
Suggestions and Lists...

Saffron: Saffron is a cute choice for your precious little girl. This pooch is very playful and gives some awesome, sweet puppy kisses.

Sage: This beautiful name is for a girl that is always excited about going on some journey, even if it is to places that she has already visited. A part from that this little pooch loves playing ball in the yard, and is always up when it's time to for movies.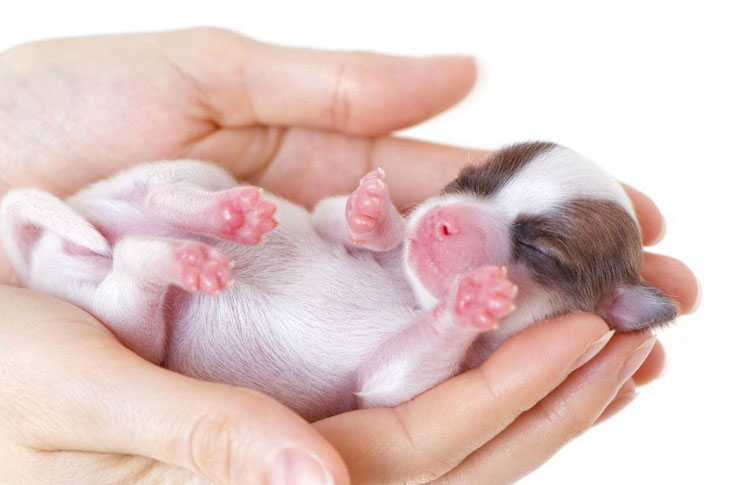 Sahar: Meaning "Dawn" this gorgeous girl has one of the prettiest blond coats. Adorable with her big doe eyes, and small muzzle, this female has a really sweet temperament! A cool name for a loving dog.
Salena: Salena is a cute name choice for a tiny gorgeous female pooch. She is a very active little thing and can't seem to stop moving except for when she is in her little purse. A cute title for a little toy breed.
Salina: Give this name to the puppy that loves everyone she meets. She was the girl that you found when you wanted a friend, and she is the one that will bring you lots of smiles and happiness.
Sally: Strong, courageous and independent this is the name for the Chihuahua that will not let anyone bully you in her presence. She has spunk and your back in any fight, and so you better have hers too.
| | | |
| --- | --- | --- |
| Sabin | Sandy | Smoocher |
| Sabina | Sapphire | Smoothie |
| Sable | Sarah | Smudge |
| Sabra | Saucy | Snowball |
| Sabrina | Scarlett | Snowbunny |
| Sacha | Scooter | Snowden |
| Sage | Sequel | Snowflake |
| Salem | Shadow | Snowpea |
| Salsa | Shazam | Star |
| Sam | Sienna | Starbuck |
| Samantha | Sierra | Starlet |
| Samara | Silhouette | Sunny |
| Samaria | Skidoo | Sushi |
| Sandia | Smokey | Sweetie |
Our T-Female Puppy Name Lists...


Tamar: She is your adorable little baby girl that has magnificent eyes. All you have to do is just gaze into them, and they will let you know just how much she loves you! Tamar has such a small face and fantastic playful personality that it totally won your heart.
Tess: This Greek identifier would be perfect for a pooch that's in touch with her feminine side. She is just so sweet and very loving, which makes her the perfect canine pal. A fine name for the pooch that will turn heads when she is with you.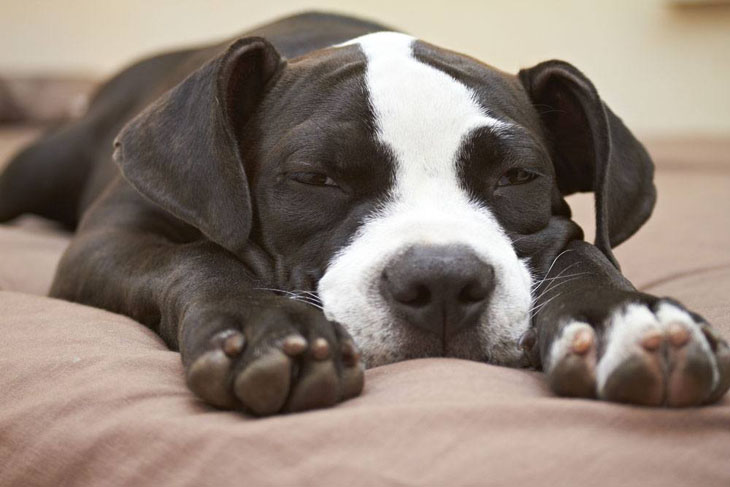 Tessa: Meaning "countess" in Italian, Tessa is a wonderful name for any dog that is your little darling. She's a prissy lady that is dainty and adorable. A sweet choice for the female that has the most loving temperament and puppy kisses.
Thadea: Choose this for the pooch that is very courageous. She will have a wonderful personality and will do her very best to bring you a smile and make you happy. Sweet and considerate, this girl is perfect for you.
Thai: This female name is for the pooch that is like your next shadow. Whether it's playing all day or relaxing on the couch, this girl promises to be your most loving and faithful companion. An interesting choice for the dog that loves to go to the park but not without you.
Thalia: Greek in origin, this name is perfect for a Joyful and blooming girl. This puppy will make friends with everyone she meets. A sweet and well mannered pooch will love this choice.
Tiara: She loves attention and it doesn't matter whether she is giving it or getting it! She's always the first to get up when it's popcorn time. A unique name choice for the dog that has a flamboyant, stylish side.
| | | |
| --- | --- | --- |
| Taboo | Tessa | Tootsie |
| Taco | Thalia | Topaz |
| Tahiti | Thelma | Traveler |
| Taj | Theodora | Tricia |
| Tango | Tia | Trina |
| Tanya | Tiara | Trish |
| Tara | Tibet | Tsunami |
| Tasha | Tiffany | Tulip |
| Tattoo | Tigerlily | Tuscany |
| Tawnie | Tilda | Twiggs |
| Temperance | Tillie | Twiggy |
| Tequila | Tina | Twilight |
| Teresa | Toby | Twinge |
| Tess | Toni | Twinkle |

You'll Love These Letters As Well...

Home

›

Female Puppy Names

› S-T Female Puppy Names