Small Dog Names

Helping To Make Small Pups Even Cuter

If you're searching for unique small dog names, you have come to the right place! On this site, our number one goal is to help all pet owners who are having trouble finding fun, interesting and unique titles for their pups to find the best one. Because, sometimes all you really need is a little help or push in the right direction when you are searching for unique names for small dogs.

You should remember that your choice for a small dog name will play a huge role when he or she is introduced to people for the first time. So if you think it's fun and cool to call your Chihuahua "Bruiser," it's all up to you. But whatever you decide to name your small friend, make sure it's creative and represents your little boy or girl well. Most importantly make sure you are happy with your choice because you will be calling it for years to come. So if you don't think your dog is a "Petal or "Prissy" or even a "Pippin" keep browsing through our list of male and small female dog names below to find the right one.
Male & Female Small Dog Names
sponsored links
sponsored links
Aldo: A pleasant sounding choice which means "wise one" this name is suitable for a little male that is always trying to be a wise guy.

Alfie: A variant of the name Alfred, Alfie means rose bush. Alfie is an unusual choice and was made popular by the 1963 play "Alfie" by Bill Naughton. This makes a wonderful small dog name for an irresistible pup.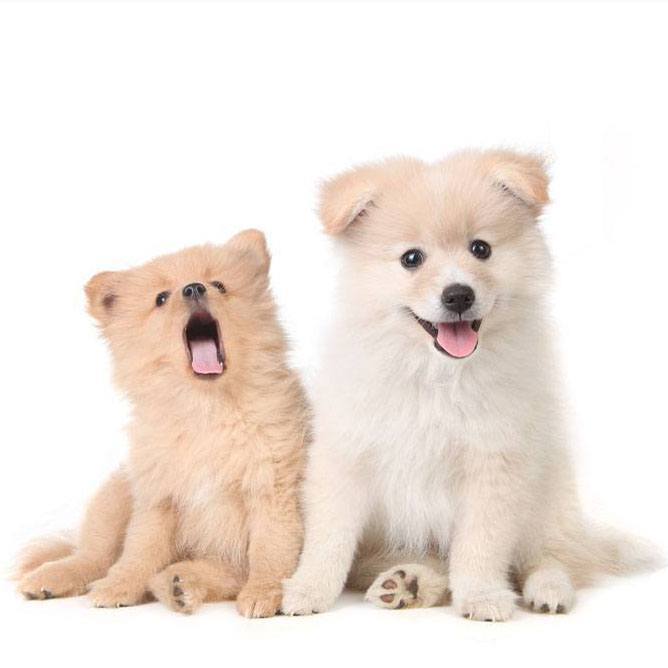 Angel: Good for a quiet and tranquil dog. This pooch is thoughtful, loving and good at keeping secrets. She or he is kind, loveable and prefers your company over anything else.
*Somewhat similar ideas: Blessing, Grace, Love
Artie: A good pick for a small courageous dog who is always on guard.
Bella: She is small and pretty but also very agile and graceful. This girl will be very loyal to you and love being spoiled. She'll love to wear pink when being dressed.

Binkie: A logical choice for your lovable pal that has a cute winking behavior. This title also brings forth a sense of naiveté and innocence and is great for your small puppy.

Bonbon: Meaning "good, good" in French, this is fitting for an extremely sweet pooch. Any sweet brown or chocolate coat girl or boy would adore this choice.
*Somewhat similar choices: Coco, Sugar, Sweetie Pie


Gender Specific Ideas...

For Males
Here's some great ideas specifically for your boy

For Females
Perfect for your favorite canine gal pal

| | | |
| --- | --- | --- |
| Alice | Buttons | Desi |
| Austin | Bouncer | Dixie |
| Babbs | Buzz | Earl |
| Baroness | Charo | Flash |
| Blade | Cheyene | Frankie |
| Blaze | Cody | Frieda |
| Blondie | Cream Puff | Fritz |
| Blue | Crouton | Ginger |

Bug or Bugsie: If your pal loves to play with bugs, or he looks like a cute little bug to you, you can call him Bug or Bugsie. 
*Somewhat similar ideas: Butterfly, Bee Bee

Chip: You can choose this title for your pooch if he is small, or if he always seems to have a fiery attitude. He is energetic, playful but stubborn and has an upbeat or cheerful temperament.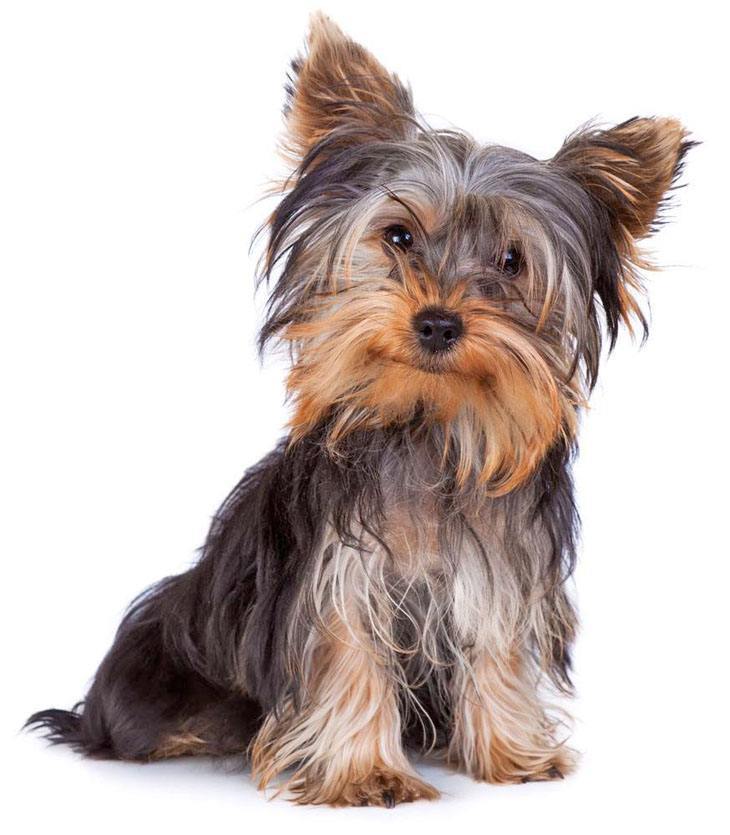 Coco: This cute small dog name is for the little pup that is as sweet as it's name. Coco enjoys playtime and loves it's stuff toys. A bit unruly at times this pup loves to have it's own way.
*Somewhat similar choices: Java, Latte
Cookie: A name suitable for either a boy or girl dog, this is a fun and affectionate title for a little buddy, who is always there when you need him. This dog is real sweet and can have any color coat.
*Somewhat similar picks: Sugar, Sweetie Pie, Bon Bon

Dandy: A little male companion canine would enjoy being thought of as just a "fine and dandy" four-legged friend. Choose this title for any breed of small pooch that has filled your home with love.

Diva: Independent, stubborn, and a bit snobby, you will have to earn this girl's respect from early on. She is protective of her owners and her children, and she will only bark for one reason only, and that's to get her way.
*Somewhat similar ideas: Hilton, Paris


| | | |
| --- | --- | --- |
| Alpha | Doodle | Lizzie |
| Bubbles | Ella | Lola |
| Button | Fifi | Peanut |
| Chiquita | Fiji | PeeWee |
| Dabble | Fudge | Pete |
| Debit | Glitter | Pippin |
| Detour | Happy | Poppi |
| Disco | Kiwi | Prada |
| Ditto | Lady Bug | Pupster |

Grace: Beautiful and warm, this girl is loved by her family. Grace can be easily provoked however she will never use her teeth to attack.

Half Pint: A term used to call a small person, this term makes a fine small dog name for boy or girl. He won't mind being spoiled and will love to snooze and dream too.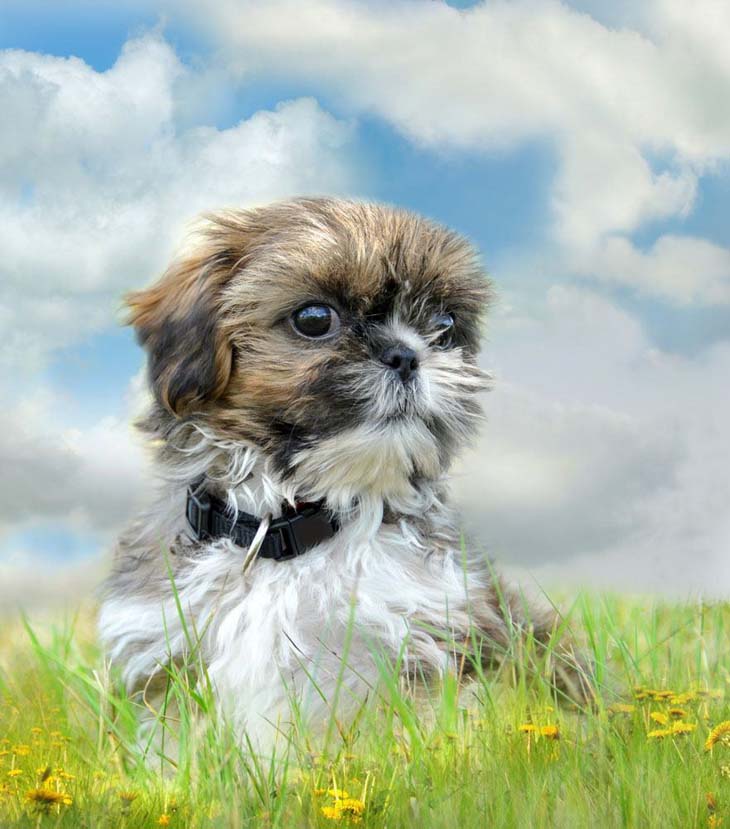 Kiki: Having an extremely rare personality, this canine is so majestic in it's moves. Kiki is very eager to please, and shows a lot of devotion and affection for you.
Muffin: Sweet, cuddly and cute, this canine is very adorable and loves to snuggle up to you. Muffin is a very affectionate, devoted lapdog that thrives on human contact.

Peaches: This small name makes a good choice for a pooch that has a peachy complexion or temperament.
*Somewhat similar choices: Plum, Cherry, Honeydew

Pickles: A cute small choice for your little buddy. Perfect for the mischievous little boy.
*Other similar choices: Peaches, Plum


| | | |
| --- | --- | --- |
| Sassy | Tricky | Twitch |
| Shadow | Trixie | Tootsie |
| Shorty | Truffles | Truffle |
| Slim | Tulip | Tutu |
| Suki | Tutu | Yogi |
| Sweetie | Tweety | Yoda |
| Taffy | Twinkie | Yo-Yo |
| Tiki | Twinkle | Yuppie |
| Topaz | Tiny | Weasel |

Porsche: A very small girl with a sporty lifestyle. This cute girl will want to sleep in your bed, and she is adaptable and can do well in either a mansion or an apartment. A nice name for the dog that likes luxury.
*Other similar ideas: Mercedes

Ritzy: A unique small dog name for any glamorous pup who only want to stay in the finest kennels, or on your silky sheets or couch.
*Other choices: Carlton, Hilton, Riveria, Paris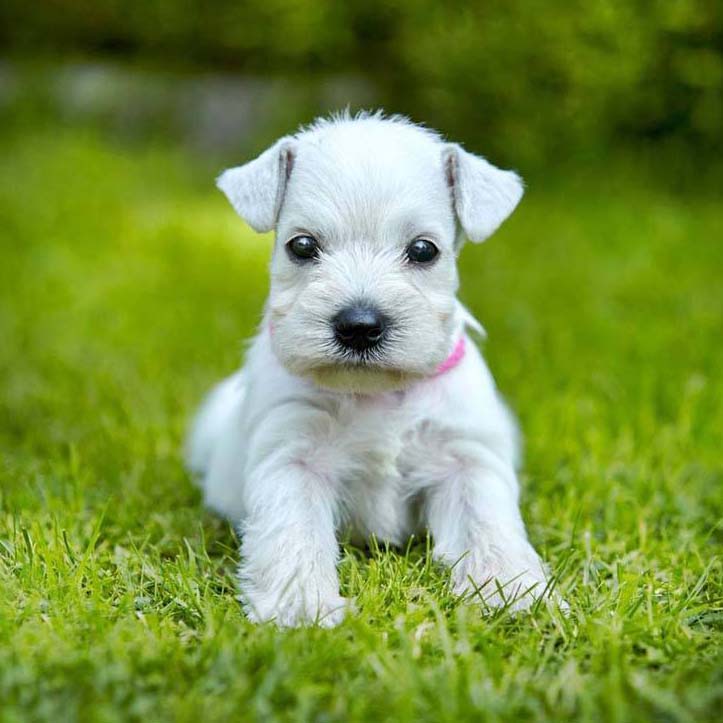 Rosie: A really sweet choice for your little hip puppy. This little dog will love to play in your garden of white or pink flowers. She has a real sweet spirit.
*Somewhat similar picks: Lily, Flower, Tulip
Sasha: Beautiful and nice, this girl likes to go for walks, and also likes to sleep on the couch. This fun-loving dog believes that "the more the merrier" and as such she gets along well with other pets.

Tootsie: A cute small female dog name for a nice young girl. She's the kind of dog that carries much power. This girl will enjoy her unique name.
 
Tinkerbelle: This small dog is tiny, graceful and delicate. When she is around magic will happen. This little female dog name will fit any small breed of dog perfectly.
*Kinda similar ideas: Fairy, Magic


| | | |
| --- | --- | --- |
| Cleo | Heather | Sophie |
| Coral | Jewel | Sugar |
| Crystal | Kasey | Sweetie Pie |
| Daisy | Lilly | Tess |
| Demi | Lulu | Twila |
| Emmy | Lola | Twilight |
| Eva | Meander | Tinkerbelle |
| Evelyn | Princess | Vesper |
| Evita | Pumpkin | Willow |

Some Ideas For Small Breeds
Boston Terriers

Chihuahuas

Dachshunds

Malteses

Pomeranians

Pugs

Shih Tzus

Yorkshire Terriers



Home

›

Dog Names By Size

› Small Dog Names