Shih Tzu Names
Cute Names For Your Adorable Pup
We've got Shih Tzu names that are perfect for boy and girl dogs of this beautiful breed. The Shih-Tzu is a breed of dutiful dogs that is of royal heritage and impressive looks. Shih Tzus can be high-strung and snappy. They can also be very friendly and outgoing dogs as well, and they are normally good with people. These puppies are the toughest among all the toy breeds, and they are referred to as little lions.
Shih Tzus love to be with people, and they tend to become destructive and cranky if left alone for long periods. Your Shih Tzu can protect your house well as they are very alert, active and lively. So browse through our list of names for Shih Tzu below to see if you find the perfect one that fits.
Our Male & Female Shih Tzu Names
Suggestions and List...
sponsored links
sponsored links
Ace: Give this Shih Tzu name to the extremely attractive tawny-colored girl that enjoys getting close to you and to be cuddled. Ace makes friends easily, and she is admired by all as her timeless beauty never fades.
*Somewhat similar ideas: Deuce, Blackjack, Roulette
Austin: This unique pick is for the female that carries herself with the utmost dignity. This girl is exceptionally stubborn if she is not treated well, and she can be bossy as well. A cute name for the Shih Tzu that always gets her way, especially at play time.
*Somewhat similar ideas: Dallas, Houston, Texas
Autumn: Elegant and calm, this girl has the most beautiful brown eyes which are some of the cutest among all types of dogs. A great title for the pooch that is adored and envied by all.
Benji: Basically cheerful, spunky and funny, this happy Shih Tzu male craves your companionship and just wants to be with you. Benji is very cute and innocent and leads a thrilling life of greatness.
Candy: Sweet and addictive, you will love to be around her always. Fun loving and calm this female will always be appreciative of the finer and more exotic things in life.
*Somewhat similar ideas: Honey, Sweetie Pie, Sugar
Cozette: This warm name is for the loving Shih Tzu that likes to hang out with you. This dog is an affectionate companion that loves being with his family. A cute name for the little girl that will watch over you.
Dizzy: Adaptable and calm this Shih Tzu male will be active and outgoing. This boy enjoys living in a busy home, and he does well with a good walk or romp in the yard. A unique name for your outgoing pal.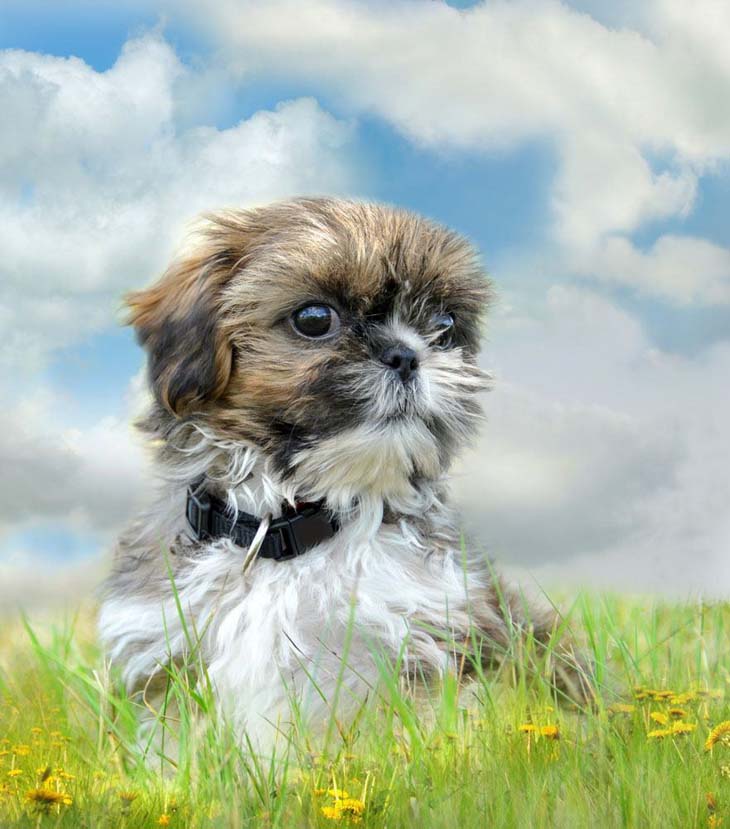 Gigi: Give this name to the totally amazing friend that you cannot live without. This girl will brighten any room she enters and her coat is always shiny. A super cute choice for the trustworthy pooch that loves being around you.
*Somewhat similar ideas: Gidget, Frenchie, Paris

Gucci: Adaptable and intelligent this dog loves luxury. Gucci is active and outgoing, if not downright boisterous. A unique name for the dog that you will occasionally find with a laid-back and quiet personality.
*Somewhat similar ideas: Diva, Hilton
Karma: This beautiful pup will bring you good fortune, and knows a lot. Karma is always in a happy mood, and nothing else matters as much as being with you. A cute Shih Tzu pick for your little shadow.
Louie: This boy can be curious, which always seem to get him into trouble. Louie is usually happy however, and he is always ready for a good play session. A fun pooch to have around the home.
Ming: Ming is the pooch that is curious and playful. This Shih Tzu is willing to approach people and loves to be held by them. An exotic title for the dog that is friendly and sociable with strangers.

Muffin: This pup is adorable and huggable. This moniker is ideal for either a girl or boy, and will go the extra mile for you.
| | | |
| --- | --- | --- |
| Admiral | Ginger | Stella |
| Armand | Gia | Smokey |
| Buttercup | Lila | Sunday |
| Buttons | Libby | Sugar |
| Biscuit | Lyric | Snuggles |
| Bubbles | Mitzi | Sweetpea |
| Bella | Maya | Snowflake |
| Bitzy | Misty | Saucy |
| Boo | Milo | Scamp |
| Cookie | Petal | Shamu |
| Chang | Poppy | Shaggy |
| Chi-chi | Penny | Swagger |
| Coco | Pixie | Tinker |
| Chanel | Poochie | Toby |
| Diva | Pipsqueak | Tulip |
| Dizzy | Spice | Venus |

Fetch More Great Ideas Here For...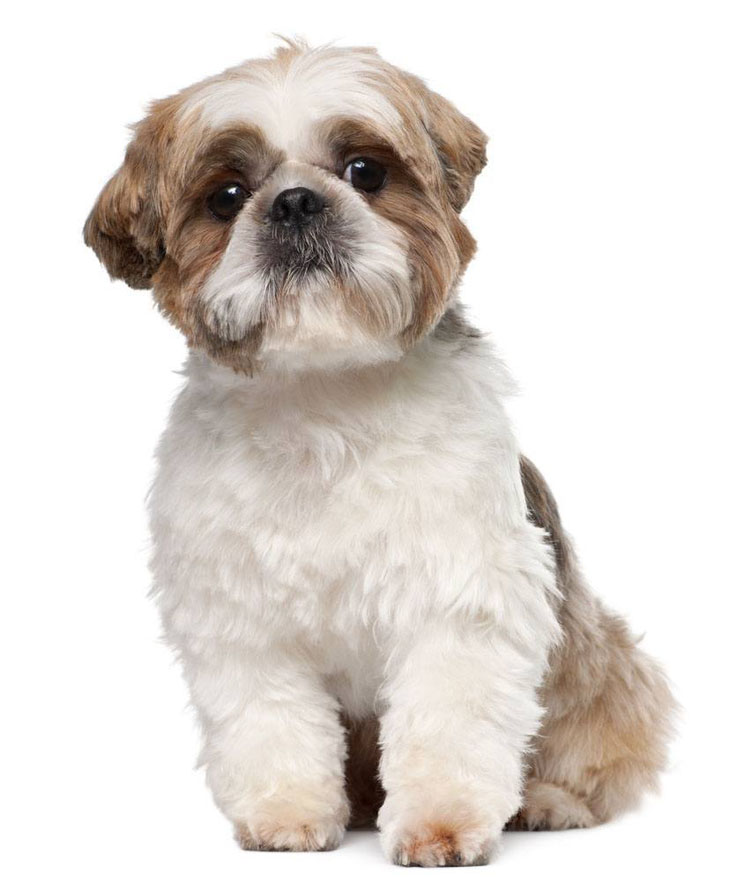 Male Puppies: Good names for older dogs too!
Beautiful Female Names: She'll love these!
Cool Dogs: Not for the geeky pooch
Unique Pups: Better than any belly rub


Home

›

Dog Names By Breed

› Shih Tzu Names