Brown Dog Names

Highlight Your Pals Color With These Names

The brown dog names on this page come from a different angle than those on the rest of this site and that's because these are suggestions after things that are either brown in coloration, or after things that sound brown.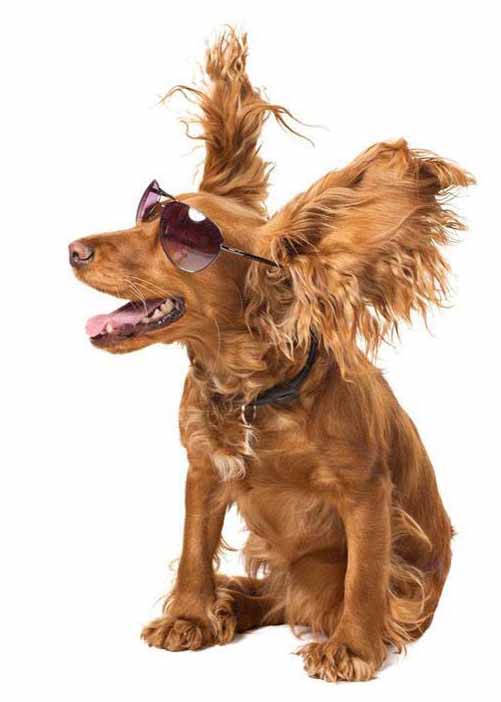 Did you know that over the course of the average dogs 10-15 year life span, your pals name will be yelled, cooed and used to call your pup for dinner or to quit chasing the mailman an estimated 30,000 times? That's a lot! And did you know that an estimated 1 in 5 owners will change their pups title in the first year? That can be confusing to any pooch.
That's why it's so important to make sure when selecting a name that not only do you choose a good one, but one that doesn't rhyme with something negative, thus possibly causing your pup to be made fun of, and one that doesn't sound like a common training command which might confuse your pal.
And since you will be the one calling it over and over it's important that you find one that not only you like, but one that it likes too. So to help you get started and to get all your creative juices flowing, please browse through our lists that we think would be perfect for your pooch.
Our Brown Dog Names Categories
For...
sponsored links
sponsored links
Your pup already stands out as a veritable pillar in the canine community. Proving it's obedience to your commands, sharing it's love with whomever comes his way, heck, he's even courteous to the other dogs at the groomers. So why give this extraordinary canine, an ordinary title? 

These were chosen for special pups like yours. No doubt you and your pal have gone thru a lot of lists and have yet to find the one that gets the tail wag of approval, but that can change in an instant once you visit this page where we have rustled up a whole bunch of brown suggestions for dogs. 

These are good choices for solid brown canines, puppies that are mottled brown, or for any color actually. These unique ideas were the pick of the litter when we chose to offer suggestions and ideas after things that are this color.


Fetch Even More Unique Ideas For...


Cute Girls: Sassy ideas for sassy ladies
Cute Boys: No sissies allowed!
Breed Specific Pups: Your pooch will like these
Cool Puppies: Other dogs wish they were him
Unusual Ideas: For your one of a kind pal



Home

›

Dog Names By Color

› Brown Dog Names