Female Brown Dog Names

Beautiful Names For Girls Of This Color

Looking for some cute female brown dog names for your chocolate or brown colored pooch? We have put together a list below with some wonderful names just for this colored dog to help you get started. Maybe you'll find that the perfect choice is already on the list, or perhaps you'll find one that is an inspiration for your new dog name. Whichever it might be, these will work for any and all brown colored pups, especially the ones that are adorable, sweet and playful.
Brown dogs may come in solid dark brown, chocolate color or various shades of tinted colors. Some breeds that normally come in this shade include the Chihuahua and the Poodle. Some owners when looking for some cool choices for their brown females they often go with popular foods and colors. Therefore, you will notice that there are several with names of food as their names. For instance, cinnamon bun is a bread which when baked may turn to brown and black, so, Cinnamon would make a really good choice for a pooch with a brownish black coat like the German Shepherd.
Our Female Brown Dog Names
Lists and Suggestions
sponsored links
sponsored links
Bambi: This is a wonderful female brown dog name for a little cute dog like a brown Chihuahua. Bambi is the shortening for Bambina, the famous Disney cartoon deer. This pup is dignified and has her own sense of loyalty.
*Other choices: Fawn, Precious
Brandie: This smart and sophisticated title is suitable for a pup that has a lot of flavor, like the liquor (Brandy). She has her own sense of rhythm, style and mix; this female will just love to sing.
*More ideas: Whisky, Kahlua, Bourbon, Moonshine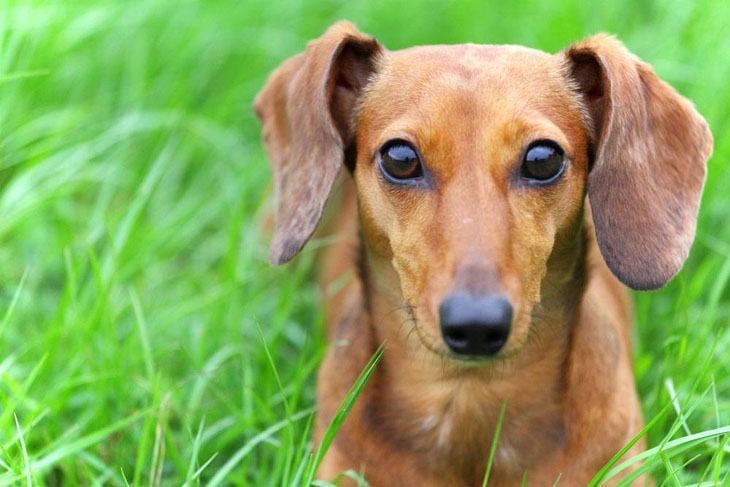 Butterscotch: This makes a great female brown dog name for a beautiful pup with a golden or tawny coat. This girl is elegant, has a lot of flavor and comes in various sizes and shapes. With her, you don't need any other topping as she is naturally sweet.
Cocopuff: A good choice for a small female with a chocolate coat. This girl can get a little crazy at times but is normally sweet and loving. She likes other dogs and is the happiest pooch alive.
*Kinda similar choices: Coco, Puff, Mite
Doe: This makes a great pick for a female that you will be using for breeding purposes. She is loving, gentle and sweet. It will also make a great name for a large canine that carries herself well.
Honey: A fantastic idea for a girl that you hold close to your heart. She is a total sweetheart; kind and loveable. This is one female that will forever be in your heart. 
*Even more like this: Sugar, Molasses, Sweetie


| | | |
| --- | --- | --- |
| Almond | Caramel | Coral |
| Amber | Caramello | Cupcake |
| Autumn | Chardonnay | Daisy |
| Bagel | Chocolate | Eartha |
| Biscuit | Citrine | Ember |
| Brandie | Cocoa Crisp | Fawn |
| Brunette | Coco | Ginger |
| Browning | Coffee | Godiva |
| Canela | Cokie | Hazel |

Mustard: Like the mustard seeds, this girl is small and brown. Your little girlie will have a spicy temper… here she goes again! Regardless, she has a nice tone to her bark and is still your little girl.
Nutmeg: Your female's coat will be grayish brown. She is pleasing, delightful and full of cheer. Your gal pal will love this cool choice.
*Somewhat similar ideas: Paprika, Cayenne, Cinnamon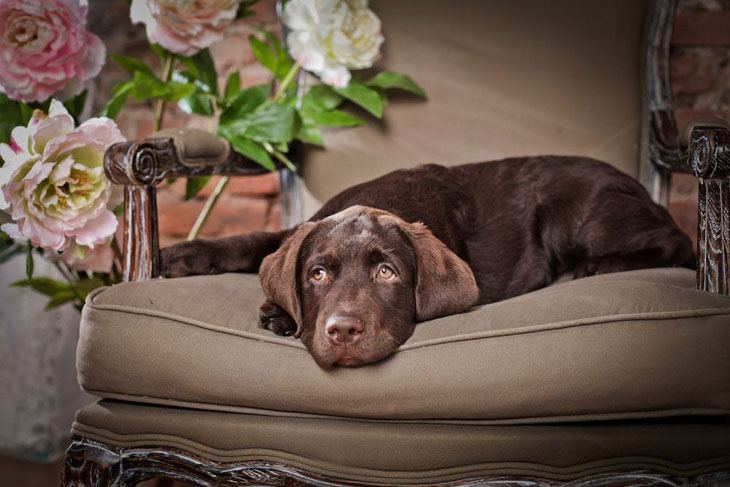 Patty: This female brown dog name is a rarely used and is suitable for a noble pooch that is the perfect lady. This girl's heart is made of gold, and she is always in control. You just got to love this cutie pie.
Peanut: A cute idea for a really small dog. This puppy loves to wander around and is always happy. The pick could also work for a very large breed if an interesting twist is what you are looking for in your name.
Sandy: Is there a better or more perfect female name for brown dogs to call your sandy-colored pooch? Well, if or when you find it let us know. This little girl likes to test her boundaries and enjoys being outdoors.
Viola: This girl has a more sonorous tone and a coat color like the stringed instrument from the violin family. This female is beautiful and will be missing for long periods and then suddenly, Viola! here she is.


| | | |
| --- | --- | --- |
| Hershey | Marrone | Praline |
| Honey | Mink | Pretzel |
| Kit Kat | Mocha | Pudding |
| Kahlua | Moka | Sienna |
| Kona | Muffin | Snickerdoodle |
| Magenta | Nutella | Sugar |
| Mahogany | Nutmeg | Sundae |
| Maple | Pebbles | Taffy |
| Marron | Penny | Tawny |

Find More Unique Choices Here For...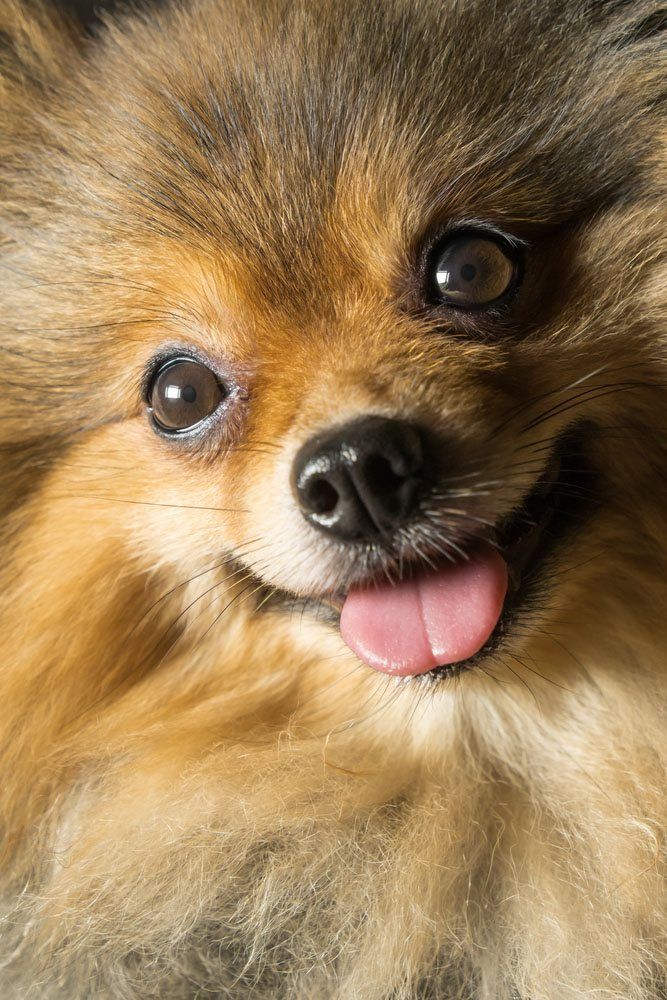 Girls: More suggestions for your gal pal

Cool Ideas: For the pooch that's too cool for less

Really Cute: Ideas that are awwwwwsome

Breed Specific: Choices that match your breed

Home

›

Dog Names By Color

›

Brown Dog Names

› Female Brown Dog Names