Male Yorkie Names

Here's Some Grrrreat Ideas For Your Pal

Check out our list of male Yorkie names, as we are certain you will find a good one for your little cute boy! We have included various names that we feel would make a suitable choice for any boy Yorkie. Affectionately called Yorkies; this Terrier is a breed of small dogs that was developed in Yorkshire, England. Over the last 150 years or so the breed has enjoyed the status of being the favored companion for people who are looking forward to owning a small toy-like pup. Yorkies are believed to be one of the most popular breeds as most people find it very hard to ignore the adorable little canine once he turns on the charm and captivates them with his cuteness.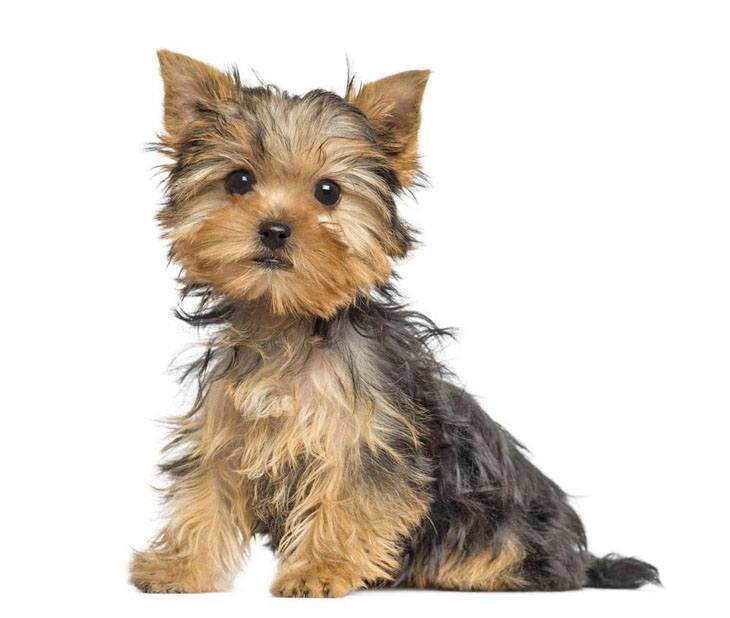 One of the most obvious features of the boy Yorkie that will help you to know the difference from a female is, he is generally larger than the females. The males are also heavier, stronger and will eat more than the females in the breed.
He is normally feisty, alert, curious, energetic, stubborn, brave and boisterous. However, when he turns on his charm, he can be very sweet. He'll crave for your affection, love physical contact and will follow you like a second shadow. This breed is intelligent and learns new commands quite quickly, which makes him easy to train. He might not socialize well with canines of his own sex and will be harder to manage in smaller spaces. This male is very possessive and if a female is living with you, he'll be possessive of her. He may even exert some of his possessiveness towards you or your small children.

Our Male Yorkie Names
Lists and Suggestions
sponsored links
sponsored links
Big Time: If you think that you have the most prestigious dog and have hit the jackpot then this is the perfect male Yorkie names to call your dog. This little guy is highly ambitious and will never sleep while he is working.
*More great male picks: Big Shot, Show Time
Bowzer: This is a good male Yorkie name to give your dude that believes he is a big pup. This male will tire and dazzle you with his energy and courage.
Cricket: Cricket makes a wonderful pick for a little dog that likes to chirp. He will love to play any game that involves a ball and leaping. He is a good sportsman with fair conduct. He'll never cheat while you are playing together.
Cupid: The title of the son of Venus the goddess of love, this name is a wonderful choice for a loving and devoted pal. This guy won't like to be too far from you and will always be waiting for you at the door.
*Other great picks: Adonis, Flirt, Tease
Kilimanjaro: This unusual male Yorkie moniker will add a little humor to your little pooch with the big attitude and bark. He will be hard to break and can be difficult to train.
*Somewhat similar male ideas: Everest, Whitney, McKinley
| | | |
| --- | --- | --- |
| Abel | Bolt | Dundee |
| Adonis | Bouncer | Frisbee |
| Alexander | Edmund | Gremlin |
| Amos | Edwin | Gunner |
| Badger | Ellis | Hero |
| Bam Bam | Emanuel | Hunter |
| Bingo | Corky | Jack |
| Blake | Cuddles | Major |
| Bogart | Dudley | Marlow |
Mountie: A member of the Royal Canadian Mounted Police; this will surely fit a Yorkie in Canada. There is no breaking of the law when this guy is around; the only one who might get a pass is you.
Scooter: Scooter makes a great Yorkie title for a very fast little dog. When he is being mischievous you cannot catch him.
*Somewhat similar male ideas: Zip, Zap, Bolt, Lightning
Scribbles: A great male Yorkie name for a dog that likes to scrawl. This boy is smart and has an excellent sense of hearing.
Tucker: A title which means "garment maker" this name is ideal for a Yorkie that loves to play with yarn and has a colorful personality. This pup will also love to eat.
Winston: Pups that have this moniker are often very dignified. They are loyal, friendly and enjoy meeting new people. Your smart boy will enjoy his name.
*Somewhat similar male ideas: Winslow, Whisper
| | | |
| --- | --- | --- |
| Melvin | Pascoe | Spunky |
| Merlin | Peter | Sylvester |
| Mickey | Philip | Tabasco |
| Mr. Magoo | Proton | Taylor |
| Mr. Tiny | Sammy | Taz |
| Newt | Shaggy | Thistle |
| Oleander | Silas | Tuff-Stuff |
| Oliver | Speedy | Widget |
| Pascal | Sprint | Zippy |

You'll Love These Unique Ideas For...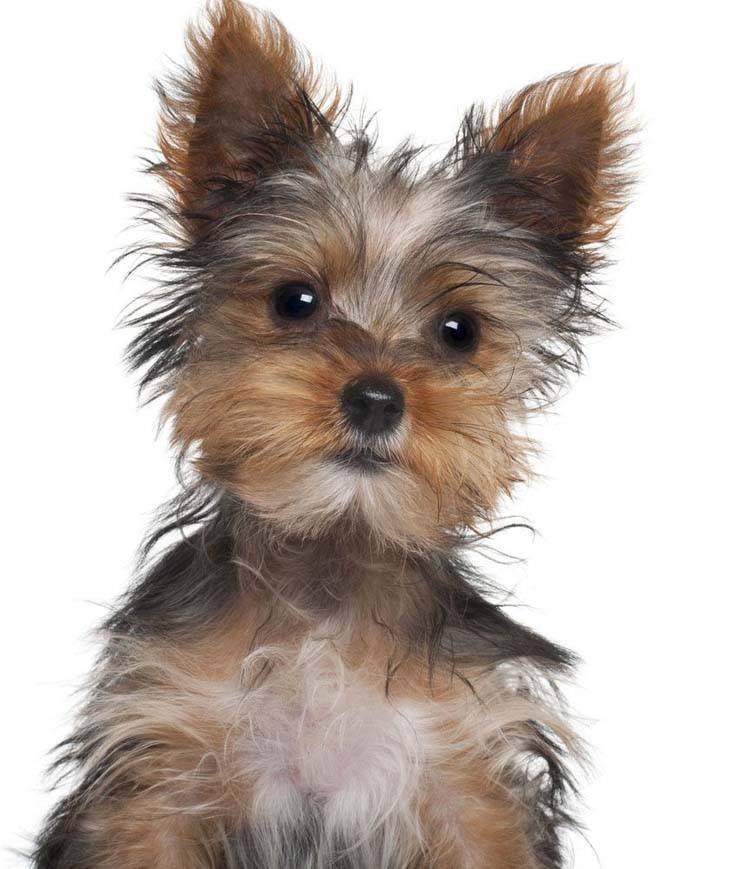 Male Pups: Cuteness overload found here
One Of A Kind Dogs: Perfect for your one and only
Unusual Dog Names: For something a little different
Cool Names: For your Dog Juan

Yorkie Potty Training Secrets...

Home

›

Dog Names By Breed

›

Yorkie Dog Names

› Male Yorkie Names