Male Pit Bull Names

Your Boy Deserves The Best

Don't settle for just any old name when looking for male Pit Bull names for your dogs. Pit Bulls are not lap dogs; they are an intelligent and loving breed with lots of energy. Built for performance and fighting, pit bulls are medium sized breed that is very muscular with a thick brick like head. The breed has wide strong jaws and a very strong body. This pup originated out of England, Ireland, and Scotland where they were a product of crossbreeding between terriers and the bulldogs.

Since there is a lot of negative attention on this breed as a pit bull owner you will need to be careful and responsible for your male dog. As they were developed as fighting dogs, they will still possess some of that aggression naturally, even if it is not much. Most are just aggressive towards members of the same sex when they are adults; however, some will be aggressive towards both sexes and even dogs that they were grown with. Therefore, it is not a good idea to leave your male pit bull unsupervised with any other pets.

Our Male Pit Bull Names
Suggestions and Lists
sponsored links
sponsored links
Aries: After the Greek god of war, although Aries is a name to fear he was a coward. This is fitting for any Pit bull that looks scary, but is sweeter than anything else, more like the nature of most Pit bulls.
*Somewhat similar male ideas: Jupiter, Thor, Zeus

Bandit: Such a cute male Pitbull dog name for a fellow with a little mischief inside. This pick would work just fine for a Pit that creates a little mischief when he is bored. He is normally sweet, but he lets the little rascal from within take over sometimes.
*Kinda similar choices: Thief, Bad Boy, Bandito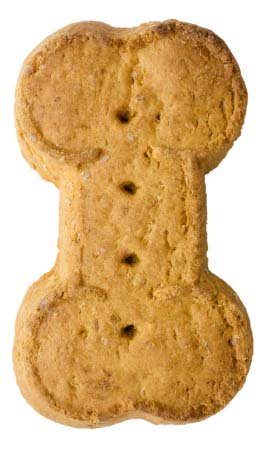 Butch: A title that sounds real tough, this pit bull is really sweet under all the tough that you see. You can choose this to show the strength of your male friend.
*Even more ideas like this: Sundance, Spike
Diablo: This dog is a little devil and normally fits well with the Pit bull breed. It is a fierce male Pit Bull name for any energetic, mischievous, daring, or clever pooch. He is trouble to be faced.
Fang: A fitting choice for any male that like to growl and show his teeth. This canine has many chew-toys to spare. He loves to learn new tricks.
*Other choices: Jaws, Chewbacca
Louie: Like King Louie of France, this dog loves to be treated like royalty. This choice makes a wonderful choice for your noble pal; he'll love to be pampered and will find his own way to enjoy himself.
*More ideas: King, Prince, Napoleon
| | | |
| --- | --- | --- |
| Buick | Chaos | Cognac |
| Bullet | Charcoal | Craven |
| Bullwinkle | Charlie | Credence |
| Bumble | Chase | Denali |
| Bundy | Cheeks | Denzel |
| Burrito | Cheerio | Derby |
| Buster | Cheesecake | DeSoto |
| Butch | Coda | Detective |
| Buttkus | Cody | Detroit |
Marley: Name your Pit after the reggae legend Bob Marley. Like Bob's music he is powerful, but calm and knows how to remain true to himself. He is a true rebel at heart.
*Maybe you'll like better?: Reggae, Spleef, Dredlock
Rebel: If your Pit bull goes against everything that his appearance says about him, he is a rebel and this suits his nature. He really doesn't care much about what they say about him, all he cares about is what you think.
*Even more like this: Bad, Outlaw
Rex: A very strong and masculine male Pit Bull name, Rex is a common traditional name. It is short, which makes it easy for your male to recognize it and making him easier to train. He is a very faithful companion that can be quite independent.
Stefan: The German word meaning crown, this dog needs the royal treatment. He is often playful and strong with a dominant personality. This great male pick can be used on just about every breed once you like the sound of it.
Thumper: A good male Pit Bull name regardless of the color or breed. This is a dynamite title for the protective puppy. Show your admiration and appreciation by choosing this unique pick for your pit bull.
| | | |
| --- | --- | --- |
| Flash | Moonshine | Steinbrenner |
| Frisco | Murphy | Tyson |
| Hombre | Nature Boy | Triumph |
| Landis | Oak | Victor |
| Luther | Odin | Widgeon |
| Maddox | Radcliff | Yardley |
| Madrid | Rodeo | Yukon |
| Marcus | Schatzie | Zack |
| Maximus | Skipper | Zeb |

Fetch Even More Unique Ideas For...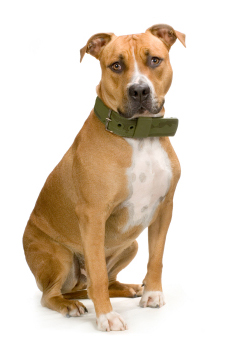 Males: For totally different choices

Something Unique: For your one of a kind poochie

Cool Ideas: For the pooch that's too cool for less

Really Cute: Ideas that are awwwwwsome

Popular Ideas: Your kids will want to be renamed

Home

›

Dog Names By Breed

›

Pitbull Names

› Male Pit Bull Names