Husky Names
Unique Names For A Majestic Breed

Husky names generally depict the character or trait of each dog and depending on the region where the dog is from, the names may also indicate their location. If you are a proud owner of a new husky pup or dog, below is a list of names with suggestions for you to consider.

Renowned for their different and beautiful color eyes, Alaskan and Siberian huskies are normally as friendly as they are beautiful. These dogs are playful, affectionate and are some of the most courageous and clever dogs you will ever meet. Huskies are sociable with anyone who is kind to them, which is one of the reasons that they are poor guard dogs. However, this helps to make them a good option for families with children. Huskies are also very intelligent and willful, which means they are not always quick to take instructions.

Our Male And Female Husky Names
Suggestions and List...
sponsored links
sponsored links
Akira: This intelligent Alaskan husky knows her way around the house and neighborhood. Quick to learn and very obedient, Akira is well loved by family members and friends. Your canine companion will love this choice.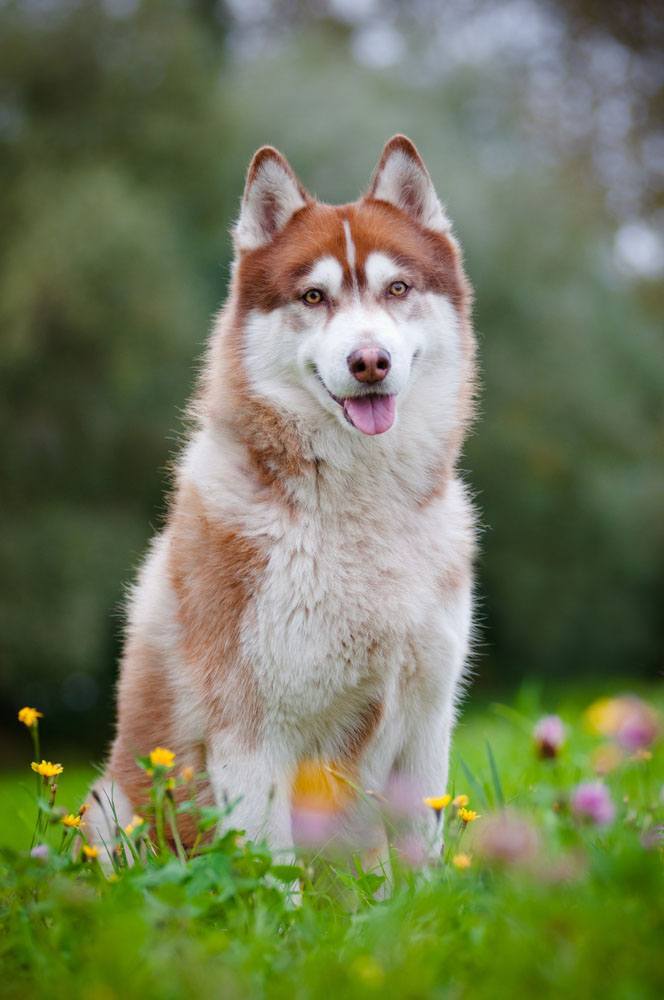 Aspen: Intelligent and willful this boy will have a hard time conforming to your orders. This boy is not a "one-person" kind of pup and is nice to anyone that is good to him.

Aurora: This little cute and charming Husky loves to show off her beauty. This female is not overly suspicious of strangers, and she will never be aggressive with other dogs.
Baltazar: One of the most popular names for huskies, this boy will go to the ends of the earth to help you. This male loves to take long walks as he is highly energetic. A good choice for the pooch that does well in every activity.
Bandit: A mischievous little boy, this rascal will charm his way into your heart with his cunning ways. Always choosing the wrong time to get into trouble this male has a bad boy charm that you just seem to like.
Blaze: This is the name for the dog that is normally quick or fast. This dog will have you running after him each day as he likes this when you are hanging out together.
*Somewhat similar ideas: Flame, Ember, Smokey
Ice: Choose this Husky name for the pooch with the beautiful white coat. This husky is energetic, but playful and loveable. A cool name for your wonderful friend.
*Somewhat similar ideas: Frosty, Snow, Blizzard
Jett: This is a cute choice for another fast husky dog. This title is suitable for a black, or predominantly black pup that seems to bring you lots of luck and happiness.
Kremlin: This is also another favorite choice for the Siberian Husky dog. Known for his leadership qualities this pooch will take charge of the pack, especially during difficult times.
Midnight: This is another cool choice for a dark colored husky. This female is playful, exuberant and fun. Although this girl is not a guard dog you can count on her to let you know when someone is at the door.
*Somewhat similar ideas: Twilight, Dawn, Sky
Nikita: This cute female husky acts a lot like a child. Always seeking your attention this girl will create some form of mischief just for you to give her your undivided attention.
Storm: This Husky name can be used for either a boy or girl dog. This girl has great navigation and driving skills, and she will face any weather to guide you back to safety. A good pick for a sled dog.
*Somewhat similar ideas: Thunder, Lightning

Tundra: A very trendy and beautiful husky this title would be great for any sex. Tundra is very strong and she will happily join you in any high-impact activity. A good name for a high-energy dog.
*Somewhat similar ideas: Nomad, Siberia
| | | |
| --- | --- | --- |
| Alexei | Hercules | Sacha |
| Blade | Holt | Saghani |
| Blazer | Hunter | Smirnoff |
| Blizzard | Juno | Silver |
| Boris | Jingo | Smokey |
| Bullet | Kai | Stella |
| Chase | Kira | Sitka |
| China | King | Raptor |
| Dancer | Koda | Rocket |
| Delta | Maxx | Sky |
| Denali | Monet | Timba |
| Dusky | Noble | Truman |
| Echo | Nova | Trotsky |
| Everest | Paws | Willow |
| Fang | Piroshki | Yeti |

You'll Love These Unique Ideas For...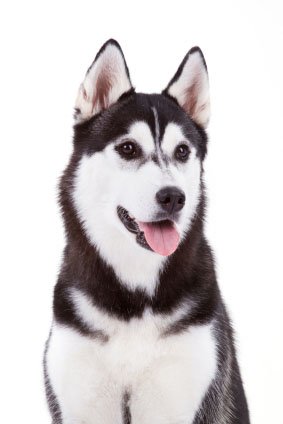 Boys: Rover over here for great ideas
Girls: Highlight her feminine charms
Uncommon Ideas: Looking for something different?
Your Pooches Size: Ideal for large or small breeds
By Color: These ideas highlight your pals coat color



Home

›

Dog Names By Breed

› Husky Names