Female Yorkie Names

Perfect For One Of A Kind Girls Like Yours

In an attempt to help you find the best female Yorkie names, we have compiled a list with the perfect names for any Yorkshire terrier. We know how long you took to search and find the perfect pooch that fits your personality, and it is on that notion that we have taken the time to create these ideas for your female Yorkie. The Yorkie is a small breed of terrier dogs. The breed is a vigorous toy type that is made for pampering.
One of the most attractive features of this female dog is her coat, which generally has a long glossy and silky hair that is perfectly straight. Her hair will part on the face and should hang straight down on both sides of her body. The breed does not have an undercoat, like most other pups. Her coat will be black and tan for puppies and dark-steel blue and tan when she is an adult. Her body should be shapely, compact and neat. She will need daily brushing, a monthly bath, regular trimming of her ears and rectum. Although she is hairy she'll hardly ever shed.


Our Female Yorkie Names
Suggestions and Lists
sponsored links
sponsored links
Anastasia: Meaning 'Resurrection" and Greek in origin, Anastasia is a playful Yorkie with lots of energy. This female Yorkie name is suitable for a pup, whose owner is from Russia. You can call her Ana for short; just think of how she'll love it!
Belladonna: The Italian for "Beautiful woman" this dog is graceful, elegant, strong, loyal and pretty like your Yorkie. This choice is often chosen for small and beautiful breeds, and your perfect, dainty little female will enjoy the sound of her name.
*Kinda the same choices: Bella, Donna, Beauty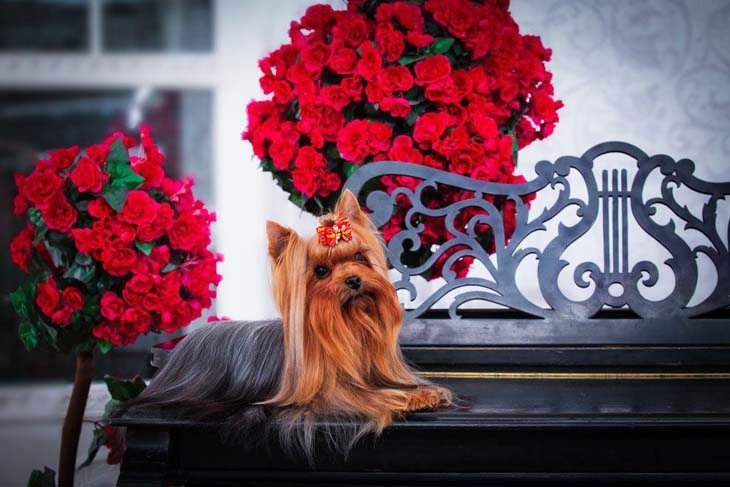 Bluebell: This female Yorkie name is used to show constancy and everlasting love. The name is closely linked to the realm of fairies, and Bluebells is also symbolic of humility and gratitude. The gorgeous blooms of these flowers will reflect the beauty of your gorgeous puppy.
Flora: Often chosen for pretty dogs, this cute female Yorkie name will fit any beautiful lady. Your pal will enjoy being called something which reflects her beauty. After all this was the title of the Roman goddess of springtime.
*More here: Florentine, Tuscany
Francesca: This choice is great for a little girl with a lot of class. She will hold a big heart with a lot of love and loyalty. She will be your little girl forever.
*Kinda similar picks: Fran, Francis
Jolly: Choose this female name for your little Yorkie. She is pretty, jovial and happy, which makes this the perfect choice for her. She will always be running around the house.
*More choices: Happy, Sunshine, Chuckles
| | | |
| --- | --- | --- |
| Ariel | Chloe | Gypsy |
| Baby | Clarice | Happy |
| Bailey | Cocoa | Hemi |
| Barbie | Cody | Indy |
| Bella | Daisy | Itty-Bitty |
| Butterball | Diva | Jade |
| Cassie | Doll | Juliet |
| Chanel | Emmy | Karla |
| Cherie | Fudge | Kyle |
Lilac: A cute name for a pretty female puppy. In the language of flowers, lilacs represent the first emotions of love, and youthful innocence. This pooch is sweet and loveable and love to cuddle.
*More great ideas: Petunia, Rose, Lavender
Mirabelle: The French form of wondrous, this female pup will be of incredible beauty and is worthy of admiration. It will make a clever and snug choice for a Yorkshire.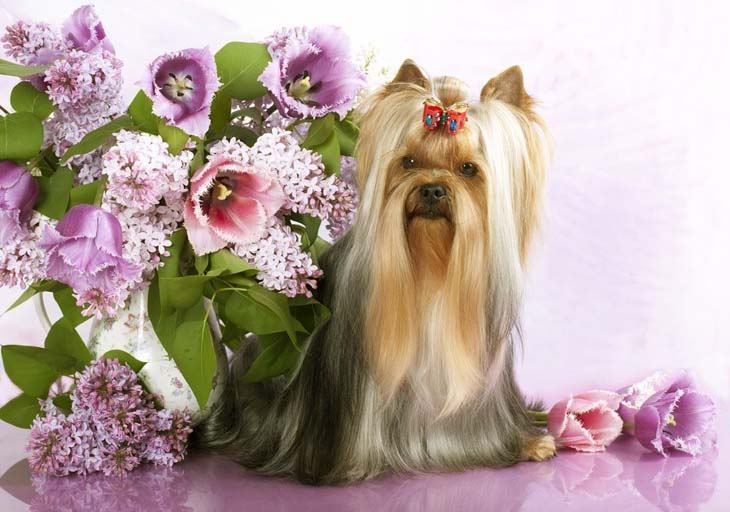 Priscilla: Prissy for short this female Yorkie name is suitable for a dog with a little spirit and fire. Your lady friend will certainly be sparky, beautiful and independent.
Precious: Yorkies look SO precious and deserve titles that will make her feel the same. She will be your little jewel, precious to your heart.
*Other great ideas: Jewel, Gem, Jade
Rainbow: As beautiful as the rainbow Yorkie pups are sweet, gentle and are one of the best canines you could ever have. If you choose this female title for your pal, she will be merry and refuse to be sad.
Tatiana: Full of courage and stubborn this is a girl whose love will never wilt. The elegant sound makes this beautiful female Yorkie name fitting for any puppy regardless of their personality.
| | | |
| --- | --- | --- |
| Lacy | Ming-Lei | Sky |
| Lakota | Nada | Sparky |
| Lane | Nibbles | Star |
| Lidia | Penny | Sugar |
| Lizzie | Pixel | Suzie |
| Lola | Princess | Sweetie-Pie |
| Lolli | Rambler | Tilly |
| Meaty | Ryder | Tulia |
| Mia | Serena | Tyler |

For More Ideas Rover Over Here For...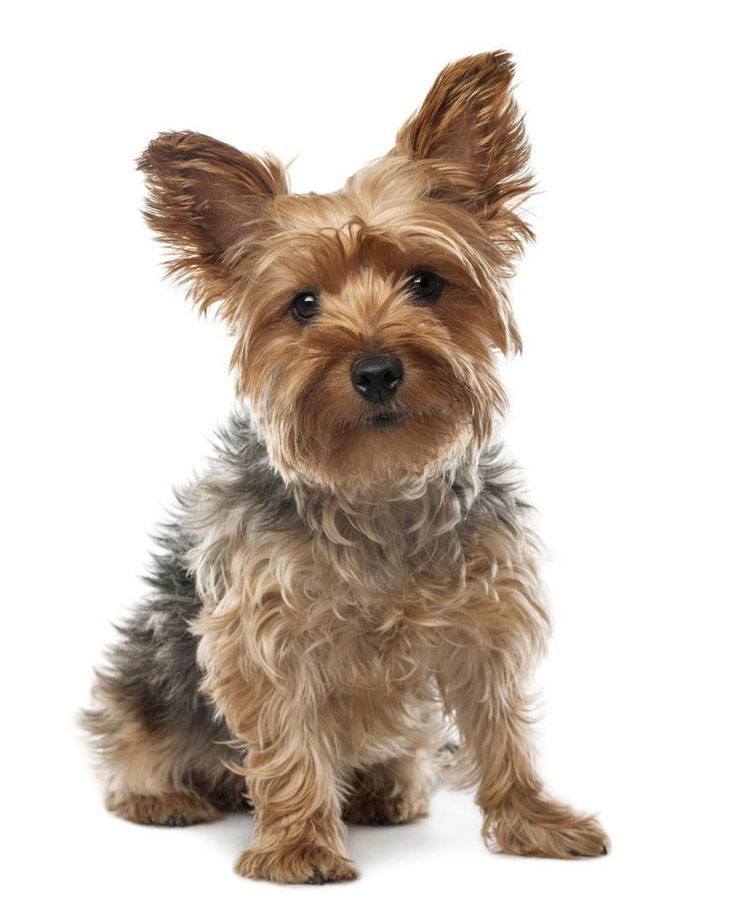 Cool Ideas: For the pooch that's too cool for less

Really Cute: Ideas that are awwwwwsome

Popular Ideas: Your kids will want to be renamed

Something Unique: For your one of a kind poochie

Home

›

Dog Names By Breed

›

Yorkie Dog Names

› Female Yorkie Names