Female Chihuahua Names

Special Ideas For Your Girl

Find the best female Chihuahua names for your puppy from our comprehensive selection of female dog names. With this list there's a good chance of you finding the perfect one for your Chihuahua. You can choose from Chihuahua names that are big just like your pup's personality or that small title to fit her toy like size! Chihuahuas are elegant, energetic, and beautiful canines. They are alert, observant and often said to have terrier qualities.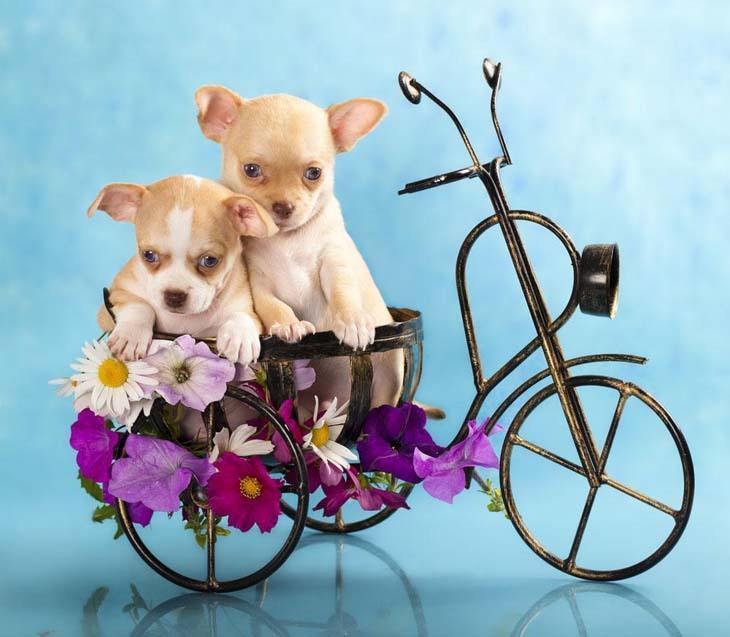 Chihuahuas make good companions and normally demand a lot of attention. They are spunky and courageous by nature, and have a jealous streak. Chihuahuas are quick learners and intelligent. They have beautiful large eyes that show their emotions on their small head. Most Chihuahuas will live peacefully if they grow up around other dogs, but they may be aggressive towards any strange dogs that are around. The female will tend to be less rough and aggressive than the male.


Our Female Chihuahua Names
Suggestions and Lists
sponsored links
sponsored links
Baby: Does your dog remind you of a sweet, dainty little baby? If she does, it is hard not to call the sweet Chihuahua that has captured your heart Baby. 
*Somewhat similar ideas: Sweet Pea, Munchkin, Cupie
Barbie: Here's a fun female Chihuahua name, especially for the pooch that loves to play dress-up and stay pretty. 
*More cute choices: Diva, Paris Hilton
Bernice: This Greek name means "the bringer of victory" this girl will always triumph in all her battles. She will have a lot of "fight" in her.
| | | |
| --- | --- | --- |
| Adriana | Elenore | Gigi |
| Aura | Cierra | Guliana |
| Beatriz | Chica | Gypsy |
| Bonita | Darla | Hilda |
| Bubbles | Diva | Honesty |
| Buttercup | Dominga | Hope |
Bliss: This female dog will bring lots of joy and happiness with her sweet personality. She will be extremely happy. 
*Even more like this: Joy, Sunshine, Happy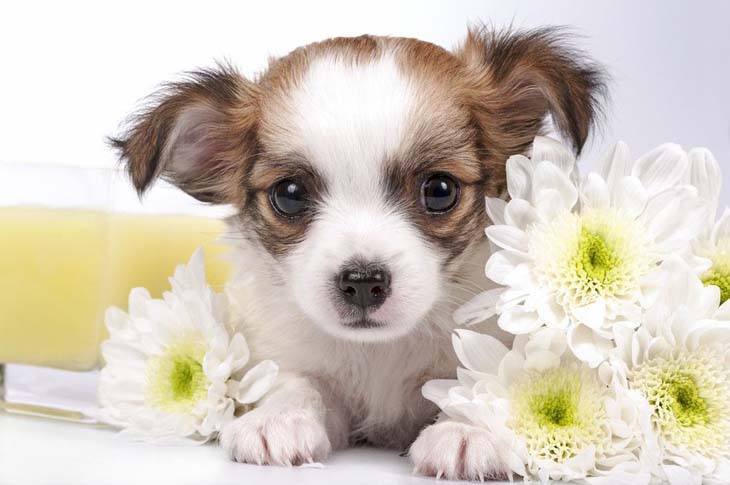 Dora: Meaning "A gift" in Greek, this little dog will have a lot of energy that will fill your life with joy. She will be the "wonderful and fun" that your life was missing.
Jasmine: A fragrant flower, this little female will be as sweet as can be. This will perfectly suit a beautiful Chihuahua female. 
*More great choices: Flower, Tulip, Rose
Juana: Meaning "God's grace" this female will be the perfect combination of graceful and sassy. She will have lots of spunk.
| | | |
| --- | --- | --- |
| Inez | Lily | Maria |
| Jewel | Loco | Mila |
| Leticia | Lollipop | Mini |
| Lilia | Lucy | Miranda |
| Liliana | Lulu | Muffin |
| Lioness | Manuela | Myra |
Lolita: Is your Chi a flirt? Is she a master at the come hither look? Then this female Chihuahua name might work. 
*Kinda similar ideas: Flirt, Tease, Temptress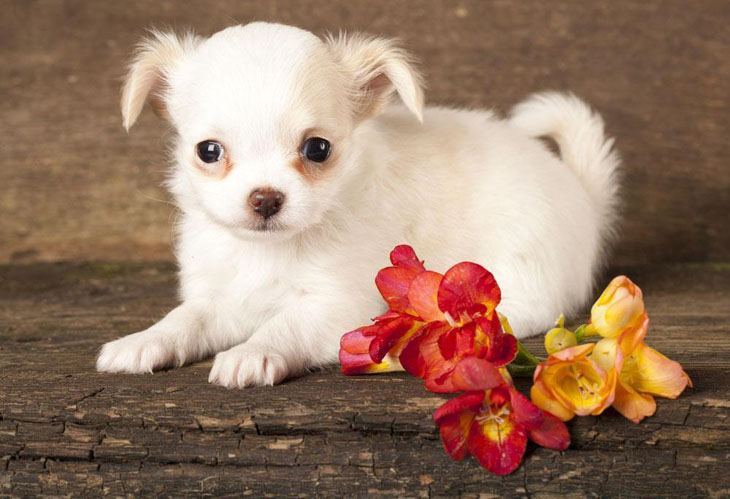 Ofelia: Like the character from Shakespeare's "Hamlet" this pup will be your perfect little helper.
Pixie: A cute girl name for an impulsive and loveable small female dog. 
*Other great choices: Pee Wee, Tiny, Smidgen
Sapphire: The perfect name for a pup that you think is as precious as the gemstone. She is the perfect gem. 
*Somewhat similar ideas: Jewel, Ruby, Gem
Susana: A striking name that is well suited for a gentle pup. She will be as elegant as a Lily.
| | | |
| --- | --- | --- |
| Nacho | Roxie | Tina |
| Nibbles | Rudi | Tigress |
| Peaches | Snickers | Wavy |
| Princess | Sophie | Willow |
| Ruby | Squeak | Wonderful |
| Rowena | Sunshine | Zesty |

Fetch Even More Unique Ideas For...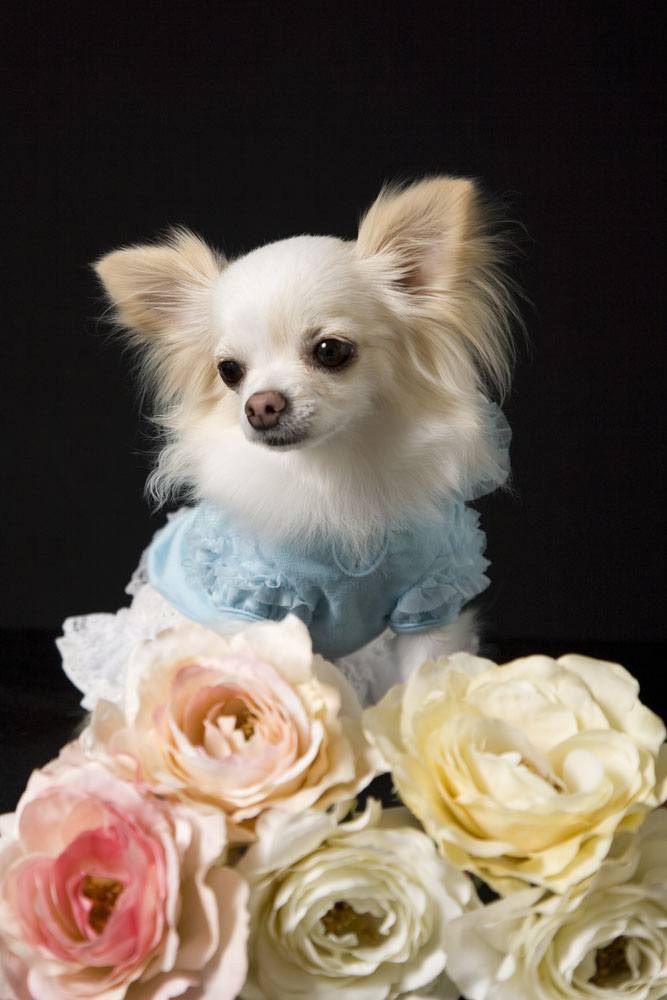 Girls: More suggestions for your gal pal

Really Cute: Ideas that are awwwwwsome

Cool Ideas: For the pooch that's too cool for less

Something Unique: For your one of a kind poochie

Home

›

Dog Names By Breed

›

Chihuahua Names

› Female Chihuahua Names