Eskimo Dog Names

Cool Names From A Cold Region
Do you have dogs that love the cold weather? If you do, Eskimo dog names can be the perfect choice when looking suitable titles for your pets. Eskimo puppy names can be used for all types of breeds, but our suggestions are excellent for breeds like the American and Canadian Eskimo dogs, the Alaskan Malamute and sled dogs. Eskimo puppy names are also great choices for other cold weather pups like the Bernese Mountain dogs, the Newfoundland, the Akita and the Tibetan Mastiff; and below you will find a good collection of ideas for these pups.
Each of the Eskimo dog names below has a special meaning and can be used to represent your personality or that of your pup. Some of the names even have suggestions to help you through the selection process and can fit any breed regardless of their color, temperament or size! So have a look through our lists below to see if you can find one that fits or the inspiration to come up with your own for your puppy.
Our Male & Female Eskimo Dog Names
Suggestions and List...
sponsored links
sponsored links
Akiak: This Eskimo word means brave and would make a good name for a classic working pooch. This powerful boy is heavy, courageous and is a stalwart companion that is ever ready to go on an outdoor adventure.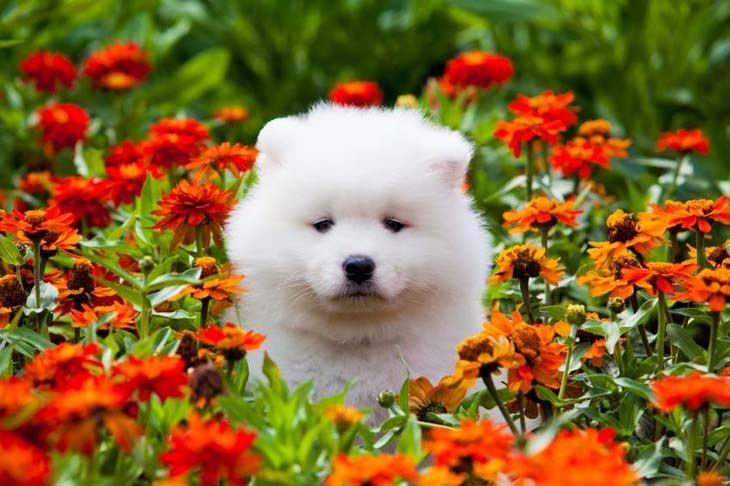 Aput: Meaning free, Aput is a nice choice for the dog that is an independent and free minded soul. This pooch is especially fond of children as he loves the antics, energy and playfulness that children normally have.
Atka: Choose this moniker for your pal that works hard at bringing security to her family and home. Meaning guardian spirit, Atka will never throw in the towel and will keep fighting for what you want. A good pick for the canine that always watches over you as well as brings you security and self-assurance.
Desna: The term Desna means boss and is a good choice for the dog that views the family as its pack, and she has the leader. This pup will be loyal to each family member, and she won't ever play favorites.
Eska: This Eskimo pick would work well for a pooch that is protective of its family, and tends only to befriend strangers and other dogs reluctantly. This pup will find it very difficult to risk her family and friends for something in the air, no matter how great and splendid it might be.
Kaskae: This Eskimo dog name could be used for the pup that is the chief of the neighborhood. Kaskae can get really possessive at times, but only because he thinks it is in your best interest.
Kesuk: Kesuk is a cute term that means water. This term can be used to describe the pup that has the tendency to flow ahead. This pooch is forward looking, and optimistic, which makes this choice great for your companion.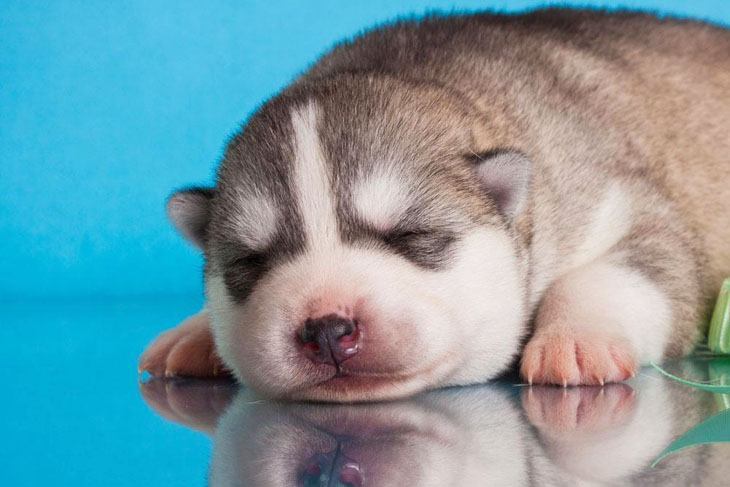 Koko: Use this name as the moniker for your dark-brown dog. Koko means chocolate and could be chosen for a pup with a sweet personality as well. Of all the troubles and problems in the puppy Kingdom, nothing terrorizes this pooch more than boredom.
Massak: If your cold weather companion is a "gentle giant," this Eskimo dog name will be perfect for him. Meaning "soft snow' Massak is loved by everyone, especially the kids as he is a nice soft friend.
Pamplona: This pup is a rock and makes a powerful guardian. Pamplona isn't afraid to act if she perceives that her family is being threatened, and she will do whatever is necessary to keep them safe. The canine that is not easily moved deserves this choice.
Sakari: This Eskimo pooch is bright, eager to please, bouncy and fun-loving, in short; she is an enjoyable ready and sweet dog. Although she is a fun loving pal, she is very well organized and do mostly the things that she wants to do, the way they ought to be done.
Saghani: This choice can be used for a black pooch from any breed or sex. The Eskimo term Saghani mean raven and is ideal for the pooch that is unshakably devoted to her family and loved ones.
Suka: Give this Eskimo dog name to the cutie that is very fast. This pooch has an unnatural amount of warmth, and kindness. This girl hates not having something to do.
Sura: Choose this Eskimo moniker for the pup that you have given a new life. This dog is very generous and caring, but can get a little carried away with her affection and show it to the wrong person.
| | | |
| --- | --- | --- |
| Aga | Chu | Nanook |
| Aguta | Colville | Nuka |
| Ahnah | Corazon | Pakak |
| Alaska | Elf | Polar |
| Alpine | Igloo | Pukiq |
| Aurora | Juneau | Sedna |
| Avalanche | Kirima | Sesi |
| Blizzard | Kodiak | Sledder |
| Borealis | Kowak | Snowflake |
| Canuck | Miki | Snowstorm |
| Chena | Mukluk | Yukon |
| Chinook | Mumik | Yutu |

Here's Even More Cute Choices For...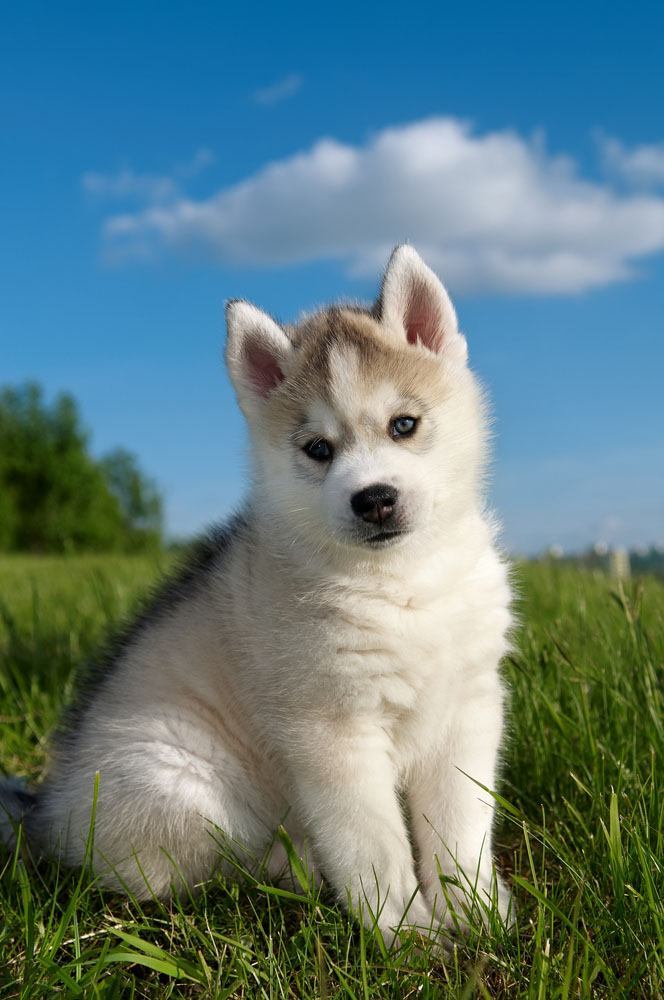 Boys: Rover over here for great ideas
Girls: Highlight her feminine charms
Uncommon Ideas: Looking for something different?
Your Pooches Size: Ideal for large or small breeds
By Color: These ideas highlight your pals coat color



Home

›

Foreign Dog Names

› Eskimo Dog Names