Cool Girl Dog Names

For For Your Classy Gal Pal
Have a cool girl pup at home? Then you probably need one of our cool girl dog names to match! Our list of names featured on this page were handpicked for all those hip, groovy, and downright cool girl dogs.

If you have a pup soooo cool that when she enters the room you feel the temperature dropping, then it is fair to say you have come to the right page for ideas. Having a good and cool girl dog name for your new puppy will not only contribute to her grooviness, but it will also add to the joy and love of having a fantastic dog name that you are proud to call.


Our Cool Girl Dog Names
Suggestions and Lists...
sponsored links
sponsored links
April: Choose this for the puppy that loves to show off. April can be a hilarious comedian when she is allowed to play her tricks. This girl is the enthusiastic performer when she puts her mind to it.
*Somewhat similar ideas: May, June, Flower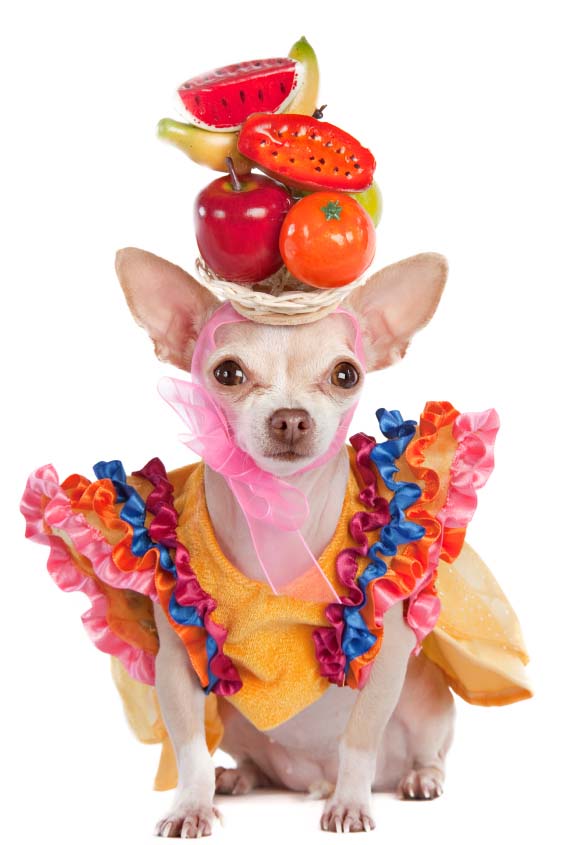 Aqua: This selection is a great choice for a water loving pal. This pooch knows a little about anything, which is equivalent to knowing nothing at all. A cool choice for your fun pal.
Chloe: Give this title to the canine that possesses traits that even other pets find unique. This little lady has a stubborn streak that is likely to drive even the most mild-mannered of owners quite crazy.
Coral: This moniker is perfect for a cute pooch that has eyes that are deep and widely set apart. A cool girl dog name for a pup who loves sailing, boating, jet skiing or even a good romp on the beach.
Diamond: This pick is ideal for the Girl that is highly valuable or loves to play baseball. Normally steady and calm, she will occasionally move around and creating havoc or chaos in the house. Do her eyes sparkle? Does she light up a room? Then Diamond might make a good pick.
*Somewhat similar ideas: Jewel, Gem, Opal, Jade
Didi: This choice is a great one for a small breed. Sometimes chaotic, this little lady is peaceful with a definite aura of self confidence. A terrific title for an independent Girl.
Freckles: This cool name is perfect for a spotted dog. This pooch is a hard worker and would be great working in the entertainment field. A circus performer or a canine taking part in a TV series would welcome this choice.
*Somewhat similar ideas: Spot, Speckles
| | | |
| --- | --- | --- |
| Asia | Cinnamon | Echo |
| Aspen | Coco | Eclipse |
| Astro Gurl | Cookie | Emerald |
| Autumn | Cricket | Espresso |
| Betsy | Cuddles | Eureka |
| Biscuit | Daiquiri | Genesis |
| Bubbles | Dakota | G G |
| Burgundy | Darlin | Ginger |
| Buttercup | Ebony | Goldilocks |
Friday: Friday is a cool title for the Girl that loves this day. Usually level headed and calm, this doggie will always find a way around all the obstacles she is facing. A fitting selection for the pooch that will eventually get her own way with just a wag of her tail.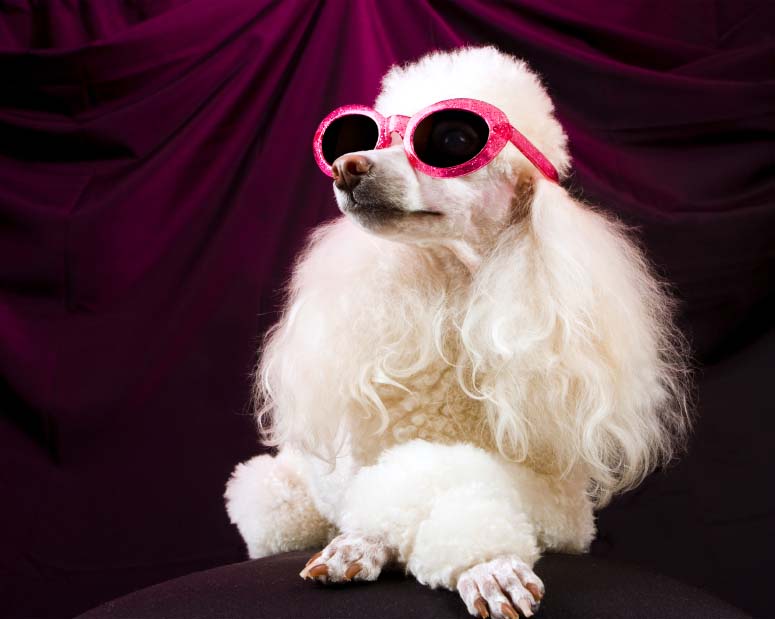 Giselle: Graceful and tall, any pooch bearing this moniker will be the desire of all owners and the envy of all other dogs. Perfect for the pup that is full of friends and acquaintances. A super model Girl would love this cool choice as she struts down the runway of life.
Goldie: The perfect title for a golden dog. A huge stickler for cleanliness, Golden is very hygienic and loves to play in the water making this a cool Golden Retriever name, or for any Girl that's blond in coloration.
*Somewhat similar ideas: Blondie, Marilyn, Bombshell
Magic: Charming and simply magical, Magic is a cool name for a puppy that loves to create illusions. A perfectionist in every way, especially once she has learned a new trick, this girlie will not stop practicing it until she gets it right. A fine idea for the pooch whose love for you is no illusion.
*Somewhat similar ideas: Voodoo, Mystic, Psychic, Illusion
Majestic: Impressive and superior in all that she does, Majestic is a cool girl dog name for the gallant dog that you have at home. This lady is a born leader and is often seen leading the other canines in the neighborhood.
*Somewhat similar ideas: Grandeur, Beauty
| | | |
| --- | --- | --- |
| Hamlet | Lucy | Shasta |
| Hanna | Midnight | Shelly |
| Jasmine | Matilda | Short Cake |
| Java | Mocha | Shu Shu |
| Jetta | Sable | Snuggles |
| Kafka | Sadie | Whistler |
| Kalie | Sally | Wiggles |
| Lolita | Sassy | Wigg Wagg |
| Lucky | Scarlet | Zelda |

Fetch More Great Ideas Here For...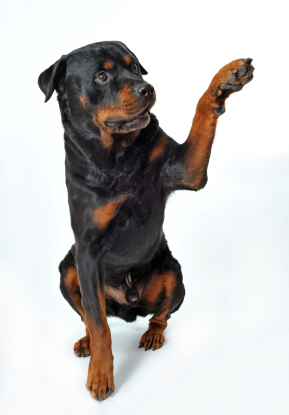 Special Ladies: Ideas for your one and only
Your Dogs Size: Ideal for large or small pups
Colorful Names: After your poochies coat color
Uniquely Different: Never heard at any dog park

Puppy Potty Training Secrets...
Home

›

Cool Dog Names

› Cool Girl Dog Names