Unique Chihuahua Dog Names

One Of A Kind Names For One Of A Kind Chis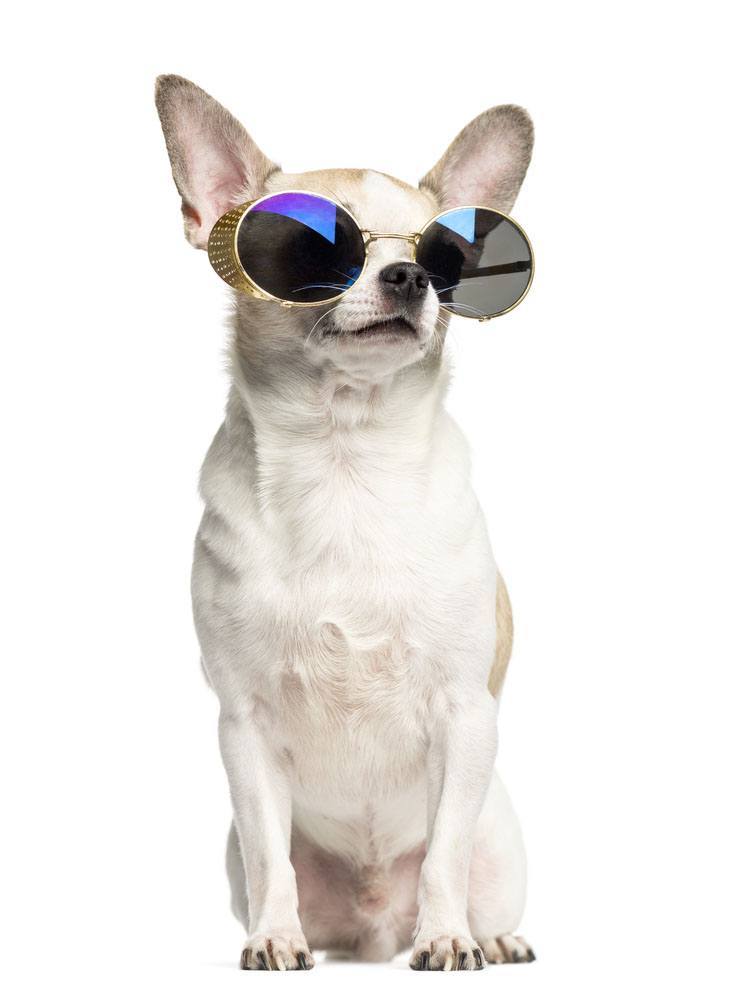 Naming and finding unique Chihuahua dog names can be a fun filled experience and a great way for you to introduce your new friend to the world. If you want a fun and exciting title for that little toy dog with the unique personality, just scroll down to our list of unique ideas and suggestions below and choose one of our fabulous puppy names.

Small bodies, big ears, eyes and attitude, Chihuahuas are the only breed of dogs that are small by nature and toy like in nature. The Chihuahua is very petite with a neat and apple shaped head. Their dark or ruby colored eyes are very expressive and their noses are black and short. The breed's coat can be many different tones and colors, including white, fawn, black, and spotted. In addition, the coat covers the entire body and is smooth, soft and silky. The coat might have a slight curl or be flat and their tails will look like a plume.
Our Unique Chihuahua Dog Names
For Males and Females
sponsored links
sponsored links
Avalanche: Choose this if your Chihuahua has a very big bark that makes larger dogs tumble.
*Somewhat similar ideas: Snowball, Frosty
Bon Bon: A good choice for a small black Chihuahua girl that's sweet.
*Even more like this: Coco, Sweetie, Sugar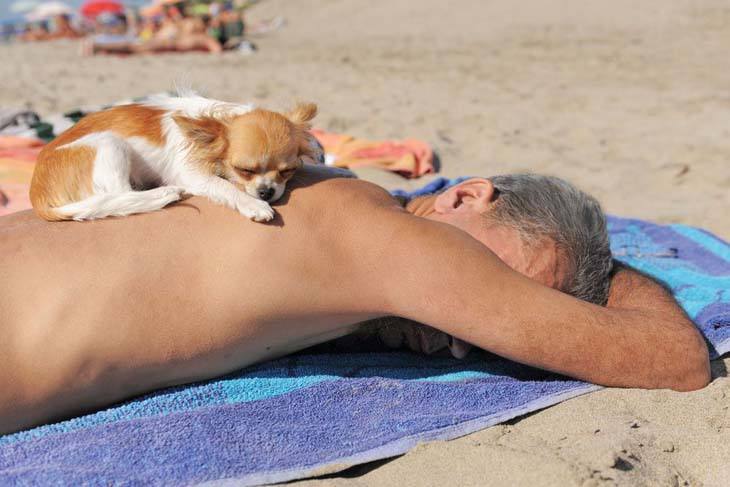 Bonnie: This would make an appropriate name for a fine, attractive and pretty pup. She will know she is gorgeous.
Cancun: A good pick for a Chihuahua whose owner loves the Mexican city or is from the city. Also good for the Chi that loves to partay!
*Maybe you'll like better?: Rio, Jamaica, Vegas, Elvis
Cheche: Meaning small thing, this is suitable for a small dog like a Chihuahua. She will be a loyal friend who is fair in everything.
Cosette: This choice is fitting for a female dog. Cosette means "Victorious People" in French, and your girl would be proud to have this name.
Hyde: Meaning "Exquisite" and in tribute to Robert Louis Stevenson "The Strange Case of Dr Jekyll and Mr. Hyde" this pick is fitting for a Chihuahua with a dark side.
*More choices like this: Barbarian, Attila, Dr. Jekyll
| | | |
| --- | --- | --- |
| Achilles | Chiquita | Gumball |
| Antilles | Cosmo | Grizzly |
| Aspen | Cuddles | Hercules |
| Astro | Doodle | Hugh |
| Ankles | Europa | Humphrey |
| Barfly | Eros | Isis |
| Bixby | Fable | Jayla |
| Capone | Feather | Jade |
| Caviar | Fiji | Karma |
Latte: Suitable for both male and female Chihuahuas, Latte makes a good name for a dog with a brown coat and a caffeinated personality. 
*More great idea ideas: Espresso, Coffee, Bean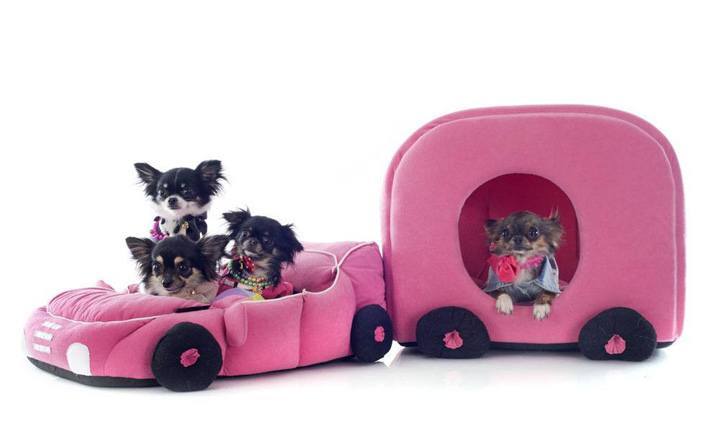 Legion: A very interesting and unique Chihuahua dog name for a faithful and devoted pup. He is sure to stand out from the rest.
Posy: Meaning a bunch of flowers, you could pick this sweet choice for your beautiful girl. 
*Similar picks: Tulip, Daisy, Rose
Salome: This unique Chihuahua dog name could be used for both male and females. Salome will help to signify the peacefulness of your pup.
Viva: The Spanish for to live or an exclamation of approval, any pup that has this title will know how to enjoy life and is always living on the edge.
*Somewhat similar ideas: Fiesta, Piñata, Ole'
| | | |
| --- | --- | --- |
| Lamar | Puddles | Skittles |
| Mali | Putt-Putt | Sterling |
| Maya | Rio | Strudel |
| Nipsy | Tio | Tinker Belle |
| Nipper | Sable | Truffles |
| Niggles | Saffron | Tweetie |
| Paco | Shasta | Woofles |
| Paris | Shy Gurl | Violet |
| Pebbles | Snippet | Vanity |

You'll Love These Unique Ideas For...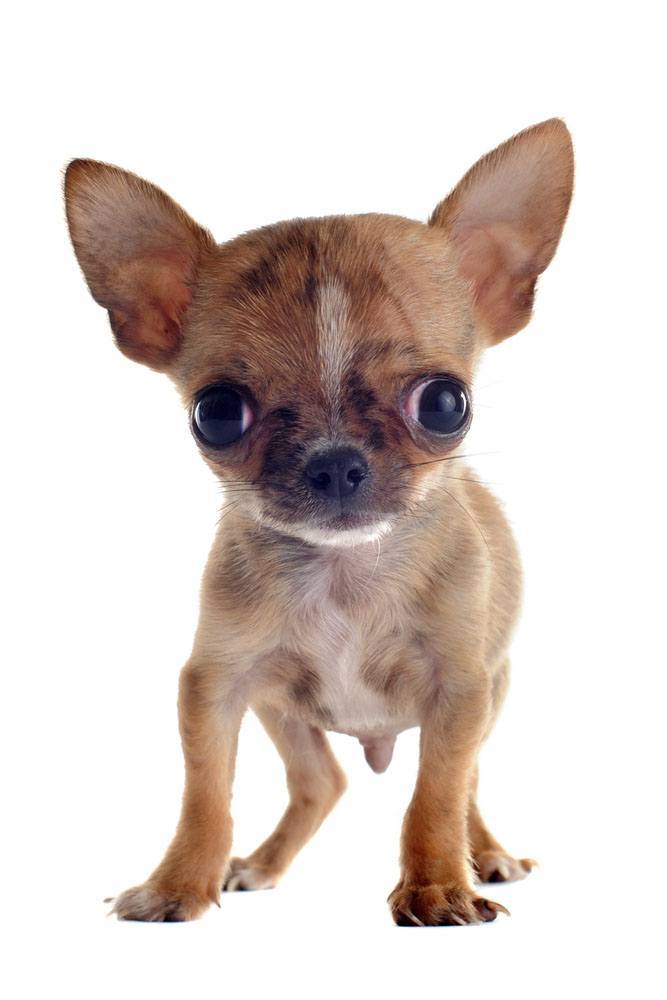 Girl Pooches: She'll bark bow-WOW!
Cute Males: Perfect for the little dude
Colorful Ideas: White, black, brown and blonde ideas
Your Dogs Size: Ideal for large or small pups
Uncommon Names: Looking for something different?



Home

›

Dog Names By Breed

›

Chihuahua Names

› Chihuahua Dog Names