Black Dog Names
Unique Names That Match This Color

If you're looking for some unique black dog names you've found the perfect place. Just like any person, your pup will be known by its name until it takes its last breath and no doubt even long after that. Owning a dog is a great experience not just for you but for your canine pal as well. And today, many owners make great efforts to choose the perfect black dog names to salute their pups coloration.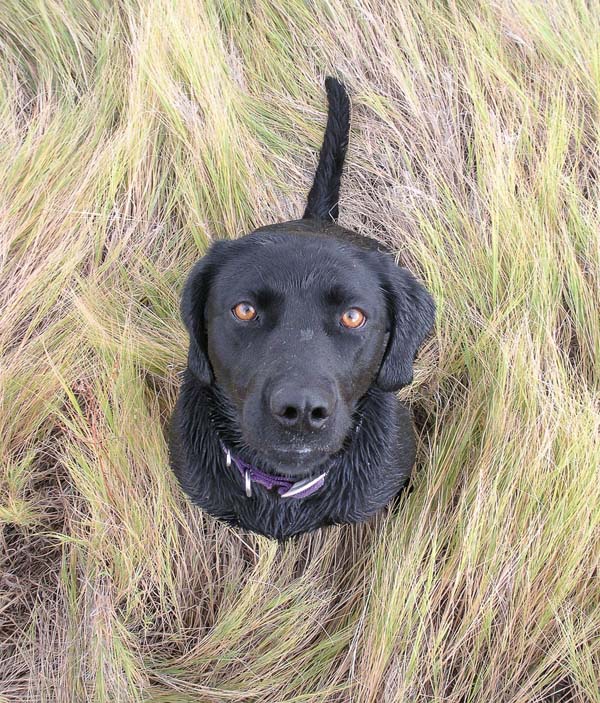 The ideas on this page are perfect for...
Males...
Boys this dark have it all…charm, style and that beautiful color! All the girl dogs in the neighborhood bark out a warning to the others when your boy approaches and wish they could run their paws thru that hair. Why not further his appeal with a name for black dog that he would appreciate?

Females...
Dark on the outside with a heart of gold on the inside, your girl will exude a dark air of mystery about her, but those who are in the know will realize this lovable, affectionate and playful female is no mystery at all. She's just a girl that wants to have fun!
Our Male & Female Black Dog Names
sponsored links
sponsored links
Bandit: This is a great selection for a black dog that has a bit of white. This girl will always try to steal a kiss, and do whatever it takes to rob a treat while you're not looking. She doesn't care much for discipline and rules, as she's the bad girl of the canine kingdom.

Black Bart: The title of the most successful pirate of the Golden Age of Piracy, this male black dog name will make a suitable one for a mischievous canine. This little cute  boy will be rebellious, but he will steal your heart and love.
*Somewhat similar ideas: Pirate, Black Beard, Swashbuckler

Black Knight: The perfect choice for a protective pup. This boy is a gentleman-soldier that is loyal, brave and will be your heroic champion. You can always count on him to be there for you.
*Somewhat similar name choices: Knight, Royal Knight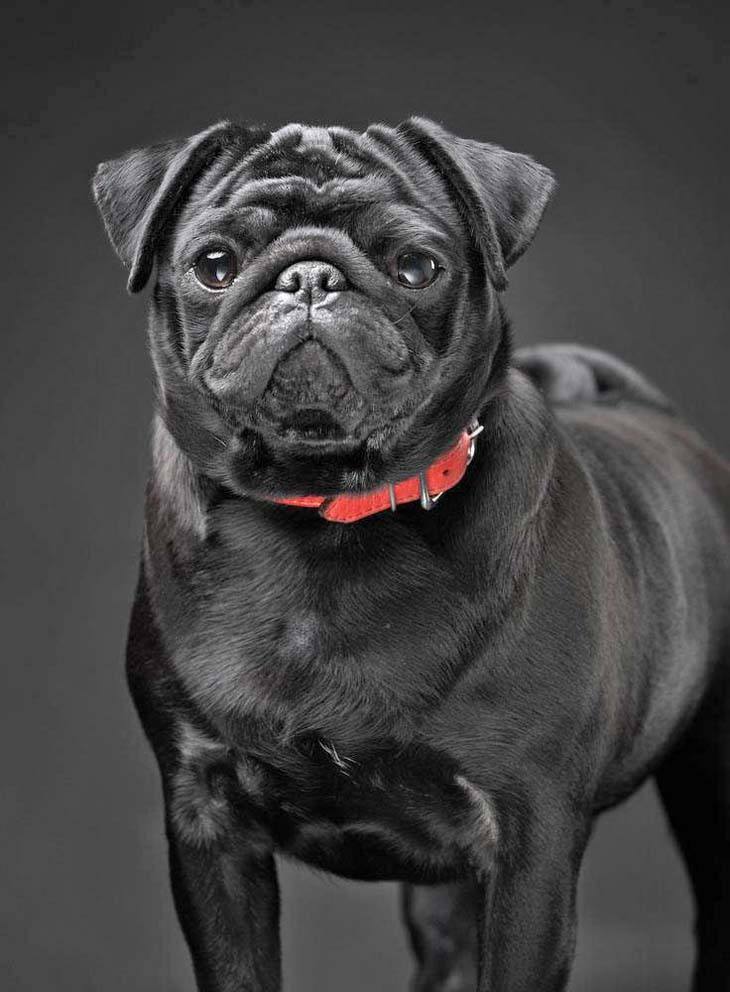 Ciara: This cute pick means dark, and it would be a cute pick for a little black dog. Witty, charming and loveable, this pooch is easy to approach and friendly. A cute choice for the puppy that is your best friend.

Colby: A great pick for a coal black dog. She tends to be very rational in her actions. This pooch tends to be filled with the joy of life. A cute selection for the happy pooch.

Cole: Good for a handsome charcoal coat dog. This can be used as a cute pick for any canine from any breed. This pooch loves exciting small adventures, barbeques and pool parties.

Darcy: This pooch is just awesome, lovable, fun, and crazy to be around. This pup needs the scales to be perfectly balanced. A unique black dog name for a charming and social friend, and one who isn't afraid of its own shadow.


| | | |
| --- | --- | --- |
| Ashes | Damien | Illusion |
| Ashanti | Dante | Imperia |
| Blade | Darcy | Jett |
| Brenna | Damien | Jetta |
| Brink | Dragon | Jezebel |
| Chalice | Ebony | Kali |
| Chaos | Garnet | Kindle |
| Clove | Gossamer | Kerry |

Ebony: Choose this for any jet black dog that you have at home. This pooch is an independent soul that is strong, silent and determined. A great pick for one that is stubborn at times and that is set in her ways.

Ember: Loving and affectionate, Ember is your pal that needs a lot of rewards and attention to be happy. This pooch can become quite angry if feel threatened and is determined to protect those he considers to be precious. A big black guard dog would welcome this title.
*Kinda similar name choices: Ashes, Sparky

Fia: A pretty choice for that pretty little female. This pick is Irish Gaelic in origin and means "dark." Any smooth coat black girl would be delighted to go by this name.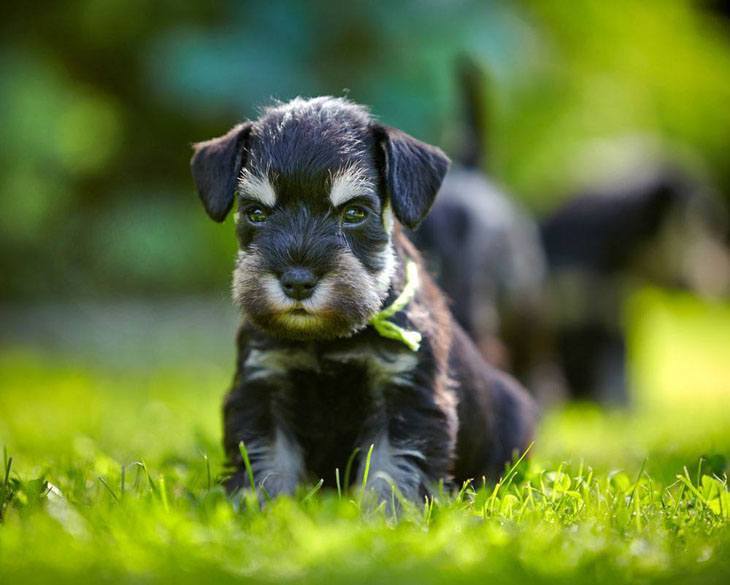 Kiera: The anglicised form of Ciara, this cute Irish name means "dark". This lovely girl love to be pampered at home. A good pick for a dignified breed.

Latte: A good title for any black dog. This female can't be bought and sold and will bring your family together. She is the object of desire.
*Somewhat similar ideas: Espresso, Bean, Coffee, Decaf (for a low key dog)

Leyla: This smooth sounding and beautiful female black dog name means "dark-haired beauty" or "night" and would make the perfect choice for your little princess. "Leyla" is also the name of the love song by Eric Clapton. Your furry friend will be delighted by this choice.

Midnight: Midnight is the name of the dog that will love you forever. It feeds on love and may pout for a while when disciplined, but will forgive you after a few minutes. A great selection for a forgiving friend that is light hearted on the inside, but dark on the outside.
*Similar name ideas: Voodoo, Mystic


| | | |
| --- | --- | --- |
| Lela | Nero | Shade |
| Lace | Nigel | Tranquility |
| Lillith | Prism | Velvet |
| Luna | Reagan | Vesper |
| Moon Beam | Raven | Whisper |
| Moon Doggie | Requiem | Zap |
| Moon Shine | Sabre | Zima |
| Mirlo | Salem | Zzzzzz |

Mystic: A cool black dog name for a furry pal that has a little intrigue about him. Courageous and bold, Mystery is a determined pooch whose life remains a secret to most. A good selection for the friend that keeps you guessing.
*Somewhat similar picks: Magic, Mystery

Onyx: If you believe your boy is protective, precious and has a lot of self confidence then name him after the black gemstone Onyx. This big boy will help you to release all negative emotions such as sorrow and grief. When you're with him all you'll feel is protective energies.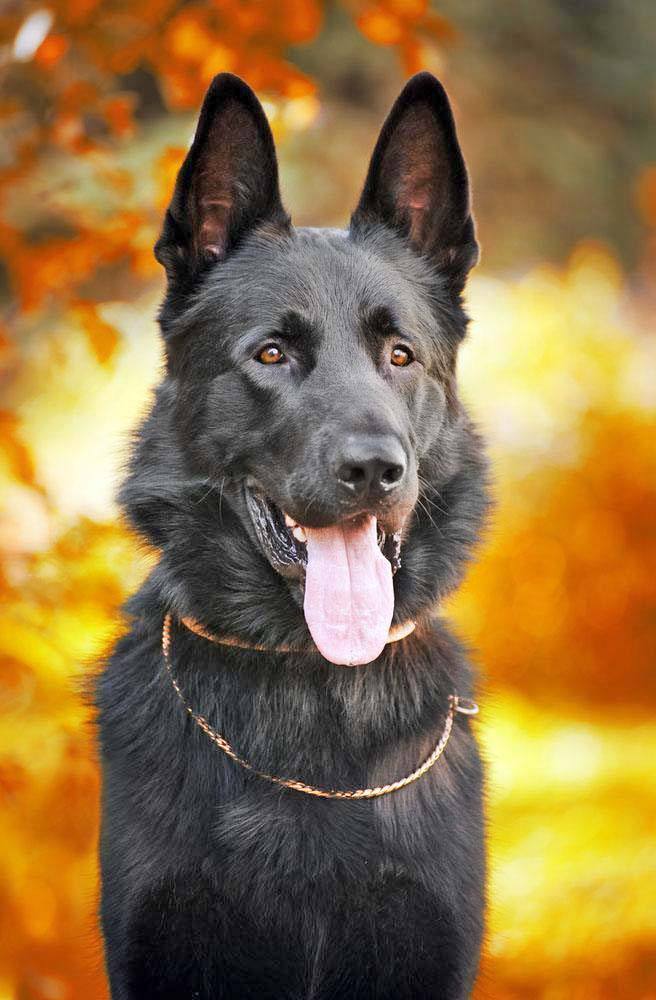 Sabbath: If you are a fan of Ozzy Osbourne and his band the "Black Sabbath" then you can call your pal Sabbath in tribute. This is one crazy quadruped; he is fun, goofy, energetic and knows how to rock. All other pups will be jealous of him.
*Other great name ideas: Groupie, Rock Star, Ozzie

Sable: Give this cool choice to your jet black pal. Striking personality and killing looks, Sable is a very beautiful dog. Everywhere she goes, she'll be the talk of the town.

Shadow: You can't see him in the dark, but he is there. This boy will follow you anywhere and everywhere. 

Smoky: This boy will have a smoky colored coat and likes to ride 'shotgun' in your cruiser. This title alludes to the beauty of the breed and would make a great choice for your furry boy.

Twilight: This pick is perfect for a black and shiny canine. Electrifying with an outgoing personality this canine is known to have an intense nature. A good pick for the pal that either enjoys life to the fullest or not at all.
*Other unique name picks: Midnight


| | | |
| --- | --- | --- |
| Inky | Mulberry | Raisinette |
| Jack Black | Nightwalker | Raven |
| Jetta | Panther | Sable |
| Licorice | Pepper | Storm |
| Merle | Phantom | Tarra |
| Moonbeam | Prussia | Vampira |
| Moonstruck | Raisin | Velvet |

For More Ideas Rover Over Here For...


Cute Girls: Sassy ideas for sassy ladies
Cute Boys: No sissies allowed!
Breed Specific Pups: Your pooch will like these
Cool Puppies: Other dogs wish they were him
Unusual Ideas: For your one of a kind pal



Home

›

Dog Names By Color

› Black Dog Names