Big Male Dog Names

Making Large Pups Loom Larger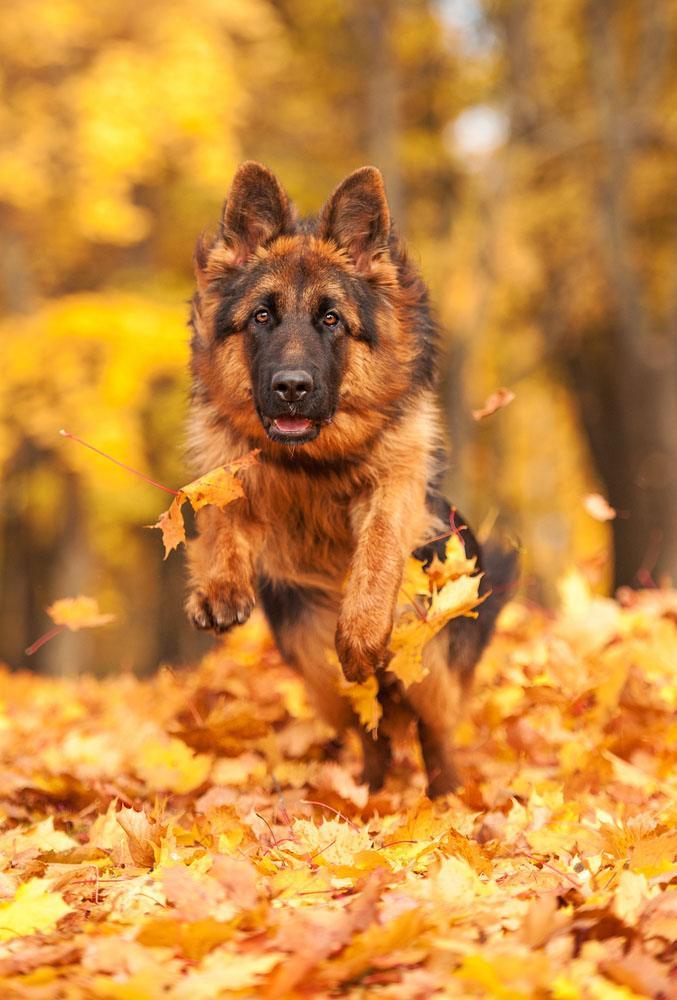 Big male dog names can get pretty creative should you own a large breed. There are many choices out there that can suit just about any big pooch, but choosing the right one to suit your pal might be where the challenge lies. But don't be worried by this as below, we have compiled a list of some of the best ideas that are out there for canines from a large breed. So, regardless of the breed that you have, you will find ideas that reflect your pal's attitude and its size.
For a large boy canine, you can choose big names for male dogs that are masculine and tough. You will also find naming ideas that refer to his physical size, appearance and personality of the breed. The list is not conclusive. It is just a way for us to start you off on the right paw and get your creativity flowing. We hope you find a moniker that you like for your big new male friend.
Our Big Male Dog Names
Lists and Suggestions
sponsored links
sponsored links
Big-Guy: This big male dog name is suitable for any big breed or a dog with a loud bark. Even if your pupster is real tiny, this title would give him a good ironic fit.
*Somewhat similar male ideas: Doozie, Brutus, Attila

Dragon: A creature from a different realm that has wings and breathes fire, you will find this choice suitable for your pal with his red-hot personality or coat. This choice will also work for pups of different colors such as black and mixed coats as these mythical creatures are known to be colorful.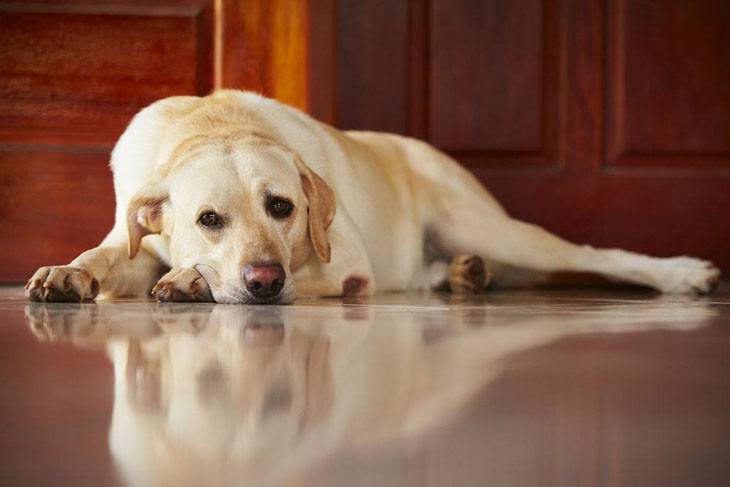 Dozer: This fearless friend and protector is as huge as a tractor. He is tough, rugged and a brave guardian, but still your sweet baby.
Grizzly: This male dog is bigger than average and fierce. This large boy will be cream or silver color to an almost black color like the Grizzly bear. He will love to dig under rocks or in the hollow of a tree.
*Somewhat similar choices: Yogi, Boo Boo, Moose, Ranger
Hercules: This name means "Grandiose gift" or "glory of Hera." This is also the name of the son of Zeus and Alcmena, who was famous for great strength. This makes this choice the perfect fit for a strong and muscular pooch. Your big boy will have superior strength or size.
*Somewhat similar big ideas: Zeus, Jupiter, Caesar
Jumbo: This male is unusually large and powerful. He will have really large ears, incredible bone structure and very good fighting skills. Jumbo would make one excellent title for a guard dog.


| | | |
| --- | --- | --- |
| Bear | Brutus | Gibson |
| Beethoven | Caesar | Goliath |
| Big Boy | Chopper | Sledge |
| Bigfoot | Cliff | Hugo |
| Boone | Diablo | Hulk |
| Bruiser | Duke | Hurricane |
| Bruno | Fang | Hutch |
| Buckingham | Gambit | Ivan |
| Bunker | General | Jacques |

Lucien: The name of the first Lycan (a form of werewolf) in the movies Underworld: Rise of the Lycans and Underworld: Evolution, this choice is perfect for a big boy that can change his mood when he wants to. This boy is a brave and fearless fighter who will protect his family at all cost.

Macho: This male dog is masculine and loves to growl, fight and is often assumed to be the "alpha" among his peers. He is not wimpy-wormy; he is cool, secure and confident of his privileged position to be the pack leader.
*Somewhat similar picks: Manly, Hairy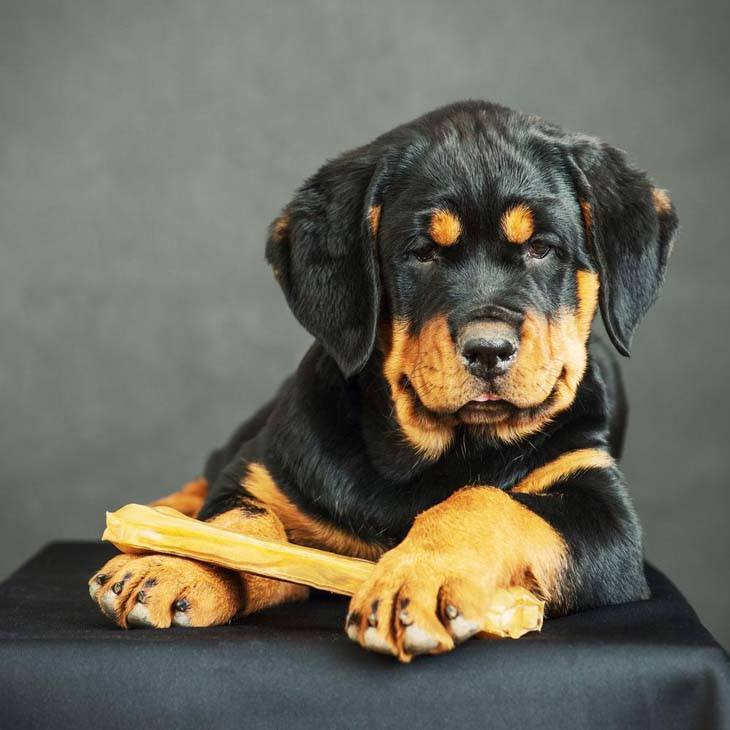 Magnum: Only a really large canine can carry this big male dog name. This male is as brave as a boar and tough as nails. He is the ultimate peace-maker and a great buddy to hang with.
*Other great choices: Bullet, Pistol, Colt
Muscles: As this large male dog name suggests, this boy is all muscles and mighty strong. He sure knows how to lay down the law.
*Kinda similar big ideas: Manly, Terminator, Roid
Spartacus: The title of the most notable gladiator and leader of the slaves in the fight against the Romans, any big, brave warrior pup would be more than proud to have this moniker.
Zeus: The title of the father of the gods and mortal heroes, big male dog names don't get any larger than this. Your male will uphold justice and law and order.


| | | |
| --- | --- | --- |
| Killer | Rambo | Spike |
| King Kong | Rocky | T-Bone |
| Manly | Samson | Thurston |
| Matador | Scarface | Tiger |
| Maximus | Sebastian | Thor |
| Maxwell | Sir Galahad | Thunder |
| Mobster | Sirius | Uri |
| Panther | Shelby | Vladimir |
| Pharaoh | Shredder | Whopper |

Fetch More Great Ideas Here For...



Boys: Find other cute picks for the little guy
Something Different: No Fido or Rover here
Unique Ideas: For one of a kind boys
Breed Specific Ideas: Not all names fit all breeds
Groovy Ideas: For the canine hipster



Home

›

Dog Names By Size

›

Big Dog Names

> Big Male Dog Names