Male Bulldog Names

For The Dog With A Style All It's Own

Looking for some great male Bulldog names for your handsome new puppy? In this section, you will find some great choices for your bulldog that are often over-looked, which you can consider for your new puppy. We have also included a few names with meanings and suggestions.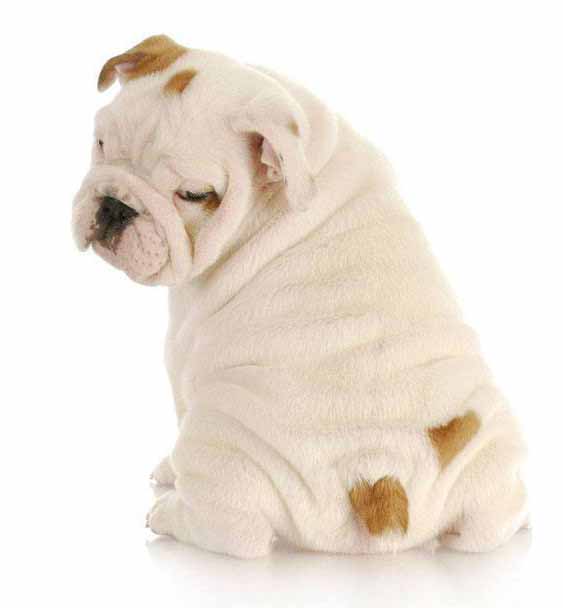 For centuries, the bulldog has been one of man's favorite companions. The short nose canines have wrinkled faces with a deep set of eyes and a stout body with thick shoulders. Bulldogs are built low to the ground and are moderate in size, with the average male weighing between 50 to 60 pounds. Although they are strong and look tough and fierce, bulldogs are kind, friendly, and courageous.
This breed is not aggressive and is very patient and kind, especially to children. In fact, the bulldog is thought to be one of the best breeds for children, because they are known to let children play with them without problems or accidents. Bulldogs are passive in nature and have a great sense of humor. They love attention and affection and will not leave the yard without a human companion.

Our Male Bulldog Names
Lists and Suggestions
sponsored links
sponsored links
Einstein: Perfect for the genius male Bulldog that you have at home. He will have more brains than beauty.
*Somewhat similar ideas: Quasar, Nova, Quantum
Nathanael: The Hebrew name which means a gift from God. This boy will continuously prove to be a blessing to you and your family.
*Even more like this: Blessing, Grace
MacElroy: This is of Irish origin and means "son of Elroy." Good name for the male Bulldog pup of a true Irish man.


| | | |
| --- | --- | --- |
| Ace | Bismark | Burnell |
| Ambrose | Bongo | Buster |
| Axel | Bonkers | Butch |
| Beans | Bronson | Cash |
| Benny | Bryce | Chad |
| Big Boy | Buddy | Chance |
Butkus: An adorable name for the male who is the greatest watch dog with the sternest look on his face. You can tell, he means business!
*Kinda similar ideas: Nitschke, Ditka, Kick Buttowski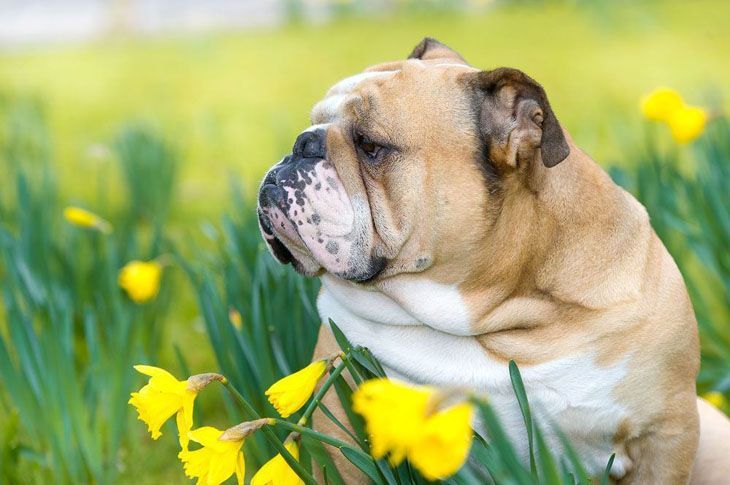 Bronson: This is a big title for a small pooch that is handsome and cutely tough with a huge personality.
*More interesting choices: Magnum, Killer, Manly
Jimbo: A slang term for James or Jim, this male Bulldog will make a true buddy.
Pancho: The Spanish nickname for Frank, he will grow up to become a true revolutionary general.


| | | |
| --- | --- | --- |
| Charles | Duke | Justice |
| Chase | Festus | Kasey |
| Cory | Fingers | Keaton |
| Dewayne | Garvin | Kingston |
| Dimples | Gregg | Kip |
| Donatello | Hogan | Kirby |
Obie: A great male Bulldog name for a calm, quiet and happy pup.
Wally: Meaning "stranger" this bumbling, well-intentioned male will always be there for you.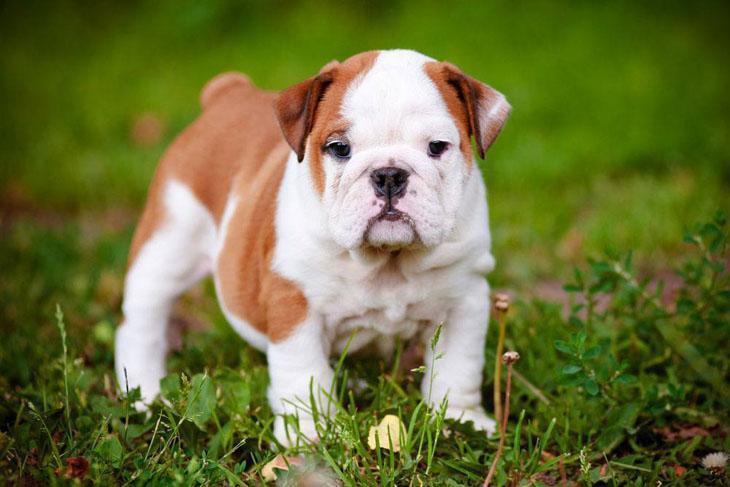 Windsor: A male Bulldog name which means "Riverbank of the Windlass". Windsor is true Royalty.
*Other ideas: Prince, King
Shayne: Translate to "God is gracious" from its Irish form, your pup will prove to be a true gift from God.
Maestro: This male pup will commands respect from all his friends. Why shouldn't he, since he is a master composer.


| | | |
| --- | --- | --- |
| Landon | Marsh | Ransom |
| Lyndon | Marshall | Rocky |
| Mafia | Max | Sedge |
| Manning | Nate | Sluggo |
| Marley | Nibbles | Toro |
| Marlow | Orville | Walter |

Find More Unique Choices Here For...


Males: For totally different choices

Really Cute: Ideas that are awwwwwsome

Something Unique: For your one of a kind poochie

Popular Ideas: Your kids will want to be renamed

Home

›

Dog Names By Breed

›

Bulldog Names

› Male Bulldog Names