Unique Lab Dog Names

Pawsitively The Best For Your Pal

When choosing unique Lab dog names, it is best to find one that is as unique as your pup itself. Yes, you could choose any old dog title for your puppy; but don't you think it's best to select a one that actually fits? Like a name that reflects your puppy's intelligence, nature, or even his color. Since we think that dogs as special as the Lab deserve something special, we have selected a few special names that we think would be perfect for your Labrador Retriever.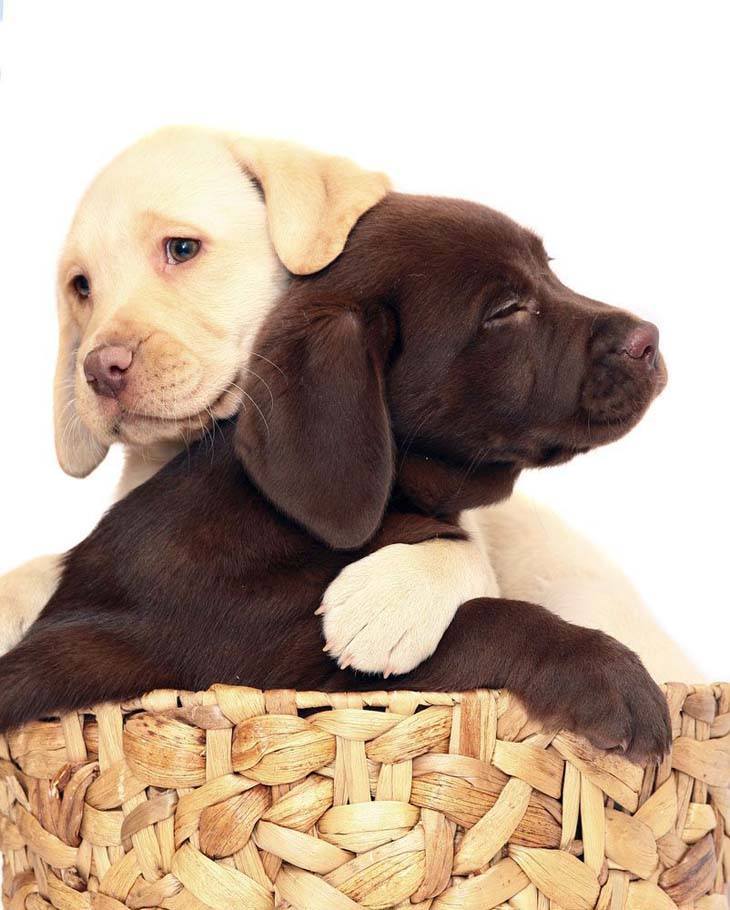 Your Lab will need basic socialization and obedience training. Although they may occasionally bark at noise, they are not a noisy or territorial breed. Some of the breed's distinguishing characteristics include its "otter" tail; friendly, expressive eyes; short, straight coat; clean-cut head and broad skull. Their expression is alert and protective. Since their coats are short, the breed requires basic grooming. However, since they are heavy shedders, it is good for you to brush their coat regularly. It is also ok for your dog to live in an apartment, but they will need some outdoor exercise and fun.



Unique Male & Female Lab Dog Names
Lists and Suggestions
sponsored links
sponsored links
Babianne or Bian: A cool sounding choice for a fun-loving dog. Ladies love fun and it is likely she will help you to have many days of laughter. This unique dog pick is suitable for any Lab, of any color. This girl will reign supreme.
Breeze: Consider this choice for a dog that enjoys the soft breeze, especially on a hot day. Your Lab lady will move like the breeze when she is going after a ball or Frisbee.
*Even more ideas: Bree, Windy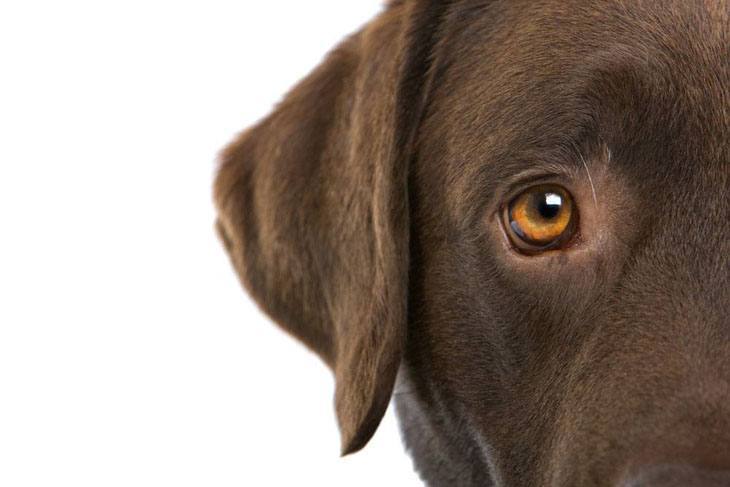 Devaki: This unique Lab name means black in Indian. This is fitting for a black Lab puppy that takes care of the sick and loves the company of children. This pup is loving, and will not have a single flaw.
Duane: A suitable name for a black Lab dog. The name is Gaelic in origin and means "dark black." This is also the name of Duane Allman, who is a member of the Allman Brothers Band of country rock musicians.
Duke: This is one of the best selections for your male companion. The name symbolizes royalty, strength, and expressiveness. This was also the name of the legendary John Wayne; he was called "The Duke."
*Kinda similar ideas: Cowboy, Rustler, Bandit
Feather: A unique Lab dog name fitting for any dog with hair as soft as feathers. Your little Lab friend is even-tempered and soft. Let this pooch, run, romp and sway freely in the wind.


| | | |
| --- | --- | --- |
| Chuckles | Destiny | Golda |
| Churo | Dexter | Goldie |
| Chumlie | Digital | Keeta |
| Cici | Dobie | Kell |
| Co-Co | Freckles | Ker Plop |
| Coco Bear | Fred | Kiki |
| Corker | Frieda | Knuckles |
| Daze | Girl Friday | Midas |
| Deli | Godiva | Milo |

Fidget: A good name for a yellow lab that just can't seem to sit still. She'll like to cuddle and enjoys moving about in your garden. She has a restless desire for change and excitement.
Glenda: The Irish for "Lady of the valley" this dog doesn't care too much about the hills. She is golden in color and will protect you no matter what.
*Even more like this: Lady, My Gal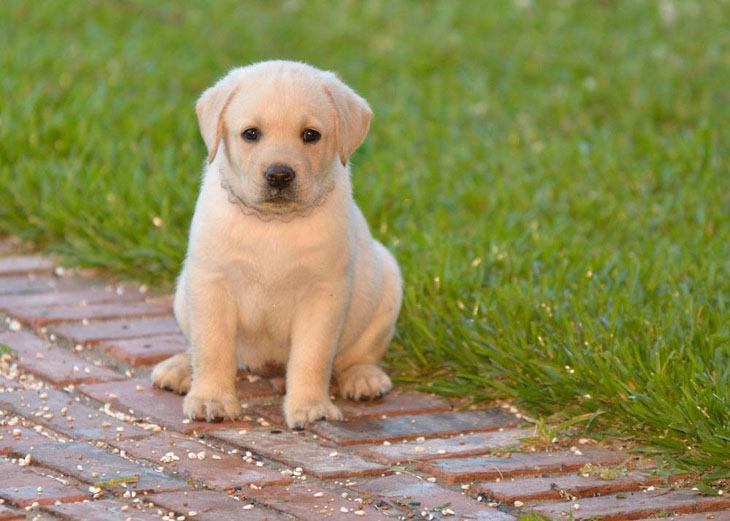 Hogan: This pick is suitable for a high energy canine. This unique Lab dog name suits a youthful canine with great leaping abilities.

Jubilee: Meaning a season or an occasion of joyful celebration, this Lab girl will love big party of all sorts. Everyone will love getting together when Jubilee is around because they know they will have lots of fun.
*Other great choices: Joy, Happy, Glee
Justice: You can choose this cool choice for your Labrador Retriever. This is suitable for a pooch that will ensure that all dogs are treated fairly in every situation. She is the judge and order will be maintained in her house.
*Even more like this: Virtue, Valiant
Rhea: This name means "Earthy or strong" and will fit a confident and caring dog. Rhea was also one of the Titans, the wife of Cronus and the mother of Zeus, "the Father of all Gods." A good idea for a dog that will be used for breeding puppies.


| | | |
| --- | --- | --- |
| Palmer | Pharaoh | Romulus |
| Paloma | Phoenix | Shakes |
| Pandora | Ralston | Shakespeare |
| Pansie | Ramiro | Shamrock |
| Penn | Randolph | Shamu |
| Pepe | Ranger | Tess |
| Pepper | Raven | Tex |
| Peso | Roma | Theo |
| Phantom | Romeo | Thor |

Find More Unique Choices Here For...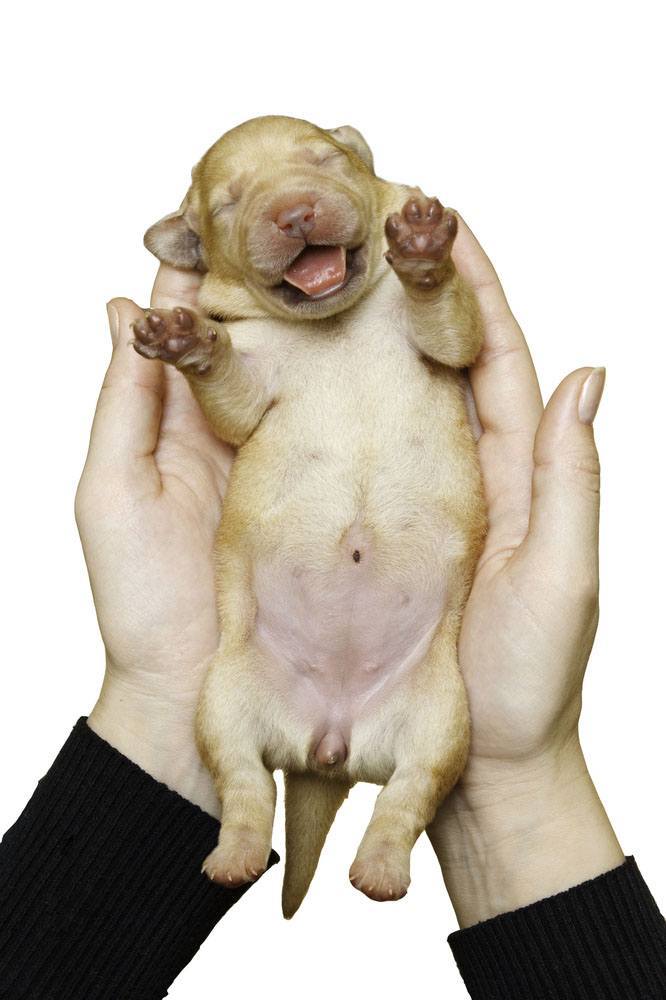 Boys: For all new choices

Girls: More suggestions for your gal pal

Cool Ideas: For the pooch that's too cool for less

Really Cute: Ideas that are awwwwwsome

Home

›

Dog Names By Breed

›

Labrador Retriever Names

› Unique Lab Dog Names