Hawaiian Dog Names
Exotic Names From The Islands
Hawaiian dog names are not only cool, but they're hip as well. So if you want your pal to be a trend setter, you can try one of the many Hawaiian puppy names listed below for your pal. Our list of Hawaiian-inspired titles is perfect for all kinds of dogs and is sure to get you on the right track to finding the perfect pick for your furry quadruped!
Choosing one of our suggestions for your new puppy or adopted dog is a fantastic way to honor your heritage, or maybe show how much you love the islands. So choose with confidence from our list of very distinctive Hawaiian names below for your friend. We think our suggestions are pretty unique, so take a look and see if any of them is appropriate for your use.
Male & Female Hawaiian Dog Names
Suggestions and List...
sponsored links
sponsored links
Ailani: Meaning high chief this Hawaiian identifier is perfect for your top canine. This pooch enjoys life because he is entertaining, and other pets love his company. This pooch is not fond of change, and will tend to examine everything before he tries it.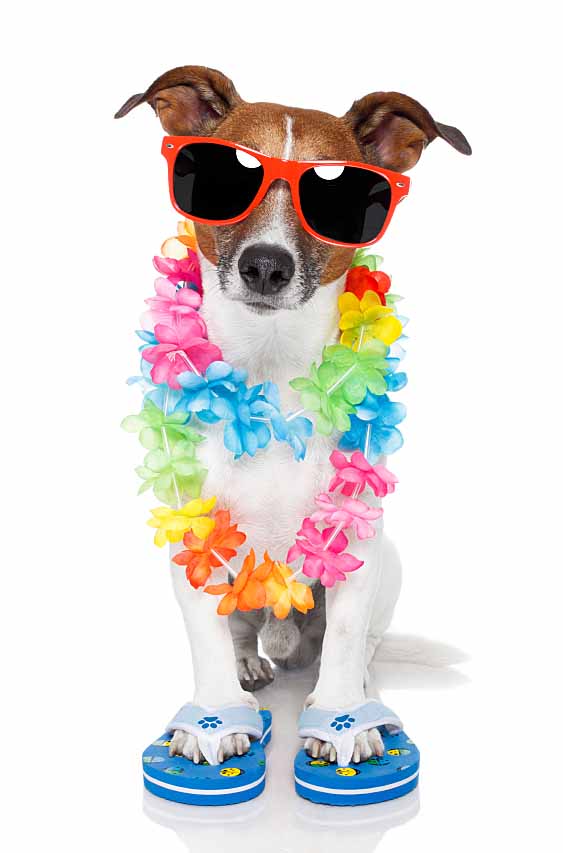 Akela: This cute Hawaiian dog name is fitting for a noble dog. This lady likes anything that will make her feel dignified and welcomed. A cool choice for the pup with an outgoing nature.
Bane: Meaning "long awaited child" this choice is perfect for the pup that you waited a long time to get. Extremely animated, Bane thrives when he is the center of attention. This boy always tries to keep the crowd happy with his humor and wit. A great choice for the puppy that is always in search of a good time.
Halia: This Hawaiian choice is best to use in remembrance of a loved one. Halia can be quite talkative and don't mind a good argument. A cute title for your buddy that tries to live up to the expectations of others.
Hula: A good pick for a girl dog that jumps at the chance to don her grass skirt and wiggle her waggle.
Kahlua: A unique title for a brown dog. This name salutes the tasty coffee liquor that made Hawaii famous. Almost as much as the Hula did.
Kaila: The term for style, Kaila would make a cute pick for a chi dog. This pooch is charming and very beautiful, and she is used to people noticing her. Your stylish dog will appreciate this one.
Kale: This cute Hawaiian dog name is a good choice for your dog if he has a lot of strength and energy. This boy is fond of taking orders, but he'll run from jobs he considers routine. A perfect fit for a pup that is strong and hard working.
Kekoa: Meaning "The brave one" this is another great unisex title for your buddy. This pooch always maintains a positive outlook on life even in her darkest hour. Lead this girl to a wide, open space and watch her run free!

Kona: Kona is a cool unisex name for the pup that is a rebel. This pup doesn't always finish what he starts because he is forever chasing the next opportunity. The pooch that is known to throw tantrums when situations don't go their way deserves this Hawaiian pick.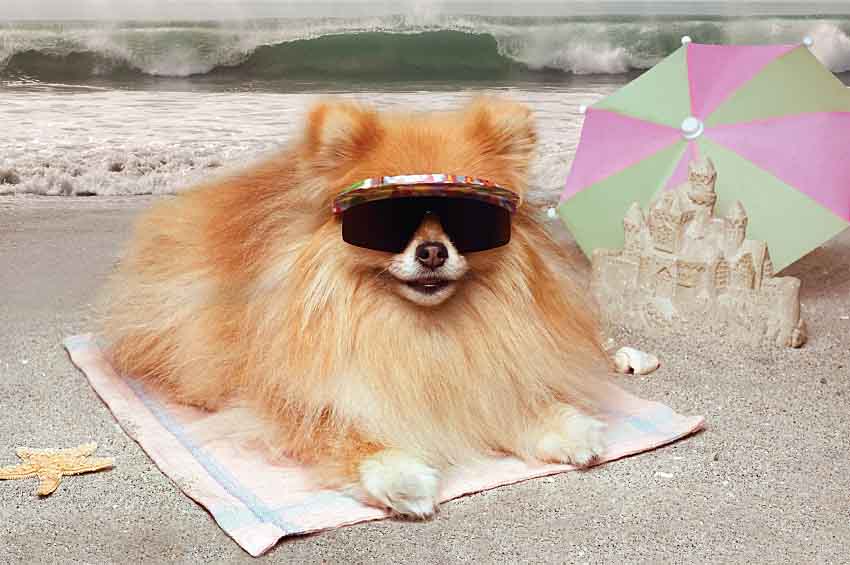 Mana: Give this moniker to the dog that loves power. Mana is very analytical and as a result, you won't see this pup jumping into situations hastily. A cool choice for the canine that is effective at getting the things he wants, even if it means scheming and plotting along the way.
Maui: Choose this Hawaiian dog name for your very pretty pooch. Maui is a very majestic creature that prefers to be surrounded with the finest that life has to offer.
Pualani: The perfect choice for your friend that reminds you of a beautiful flower. If you have a pet that is a generous, kind, thoughtful friend, then Pualani is the perfect moniker for him.
Sula: Meaning little bear by the water, Sula is a good Hawaiian pick for your water loving pal. This boy does not like to be fenced in and will fight it in every way, which makes the name a great choice for a free-spirited water loving pooch.
Sunny: Meaning golden and happy this choice would make a great choice for a golden colored pooch. This happy pooch needs freedom to rein and will do whatever is expected of him but try to interfere and feel his wrath. A cute Hawaiian dog name for the pleasant pup.
| | | |
| --- | --- | --- |
| Akama | Kalei | Maui |
| Amoka | Kana | Meka |
| Aolani | Kapono | Meli |
| Auli'i | Keanu | Melia |
| Asera | Keiki | Miki |
| Edina | Kekipu | Nalani |
| Edwada | Kekona | Nalu |
| Elan | Keoki | Nana |
| Eneki | Keona | Noe |
| Etana | Keoni | Nui |
| Honu | Kiele | Ole |
| Iniki | Kiki | Okelani |
| Iolana | Mahalo | Oliana |
| Kahili | Malina | Olina |
| Kai | Malo | Pearl |

Here's Even More Cute Choices For...



Male Pups: Pawsitively awesome ideas
Female Cuties: These pups have it all yet want more
Cool Canines: Not for the geeky pooch
Out Of The Ordinary: For something creative
Ideas By Breed: Find the perfect fit for your breed



Home

›

Foreign Dog Names

› Hawaiian Dog Names