Female Rottweiler Names

Just For Your Girl Rottie

On this page, we have a lot of selected female Rottweiler names that are meant to fit the characteristics of these dogs. Rottweilers have a fascinating blend of characteristics, and can easily blend opposite traits without any problems. This means that these dogs are worthy of their own 'special' name don't you think? So, where do you start looking for female Rottweiler names? Right below!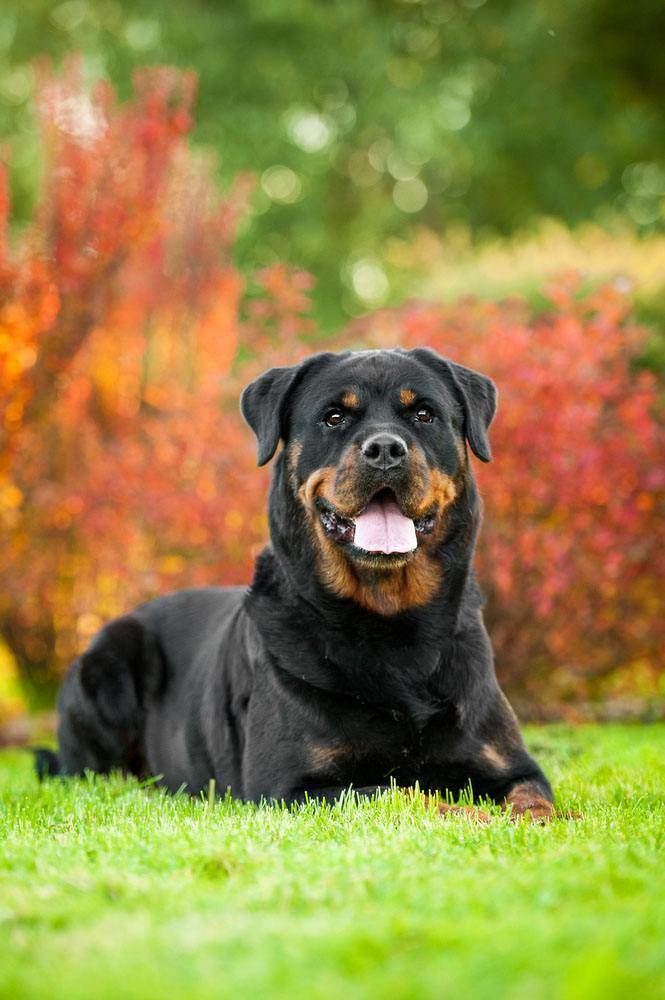 Rottweilers can be a loving dog; however, she is usually very powerful and can be very serious when she wants to. She will be very protective and territorial of her family and can be very intimidating. Despite having the reputation of a vicious dog, she will do great in a family setting. However, due to the breed's nature their temperament can vary. Some dogs will be very caring and sometimes funny, while others will be bullies and stubborn. As a result it is important for you to socialize her at an early age and allow her to have daily contact with everyone in the family, so she will not attack anyone in the family. She should do well with children whom she was raised around, but you should never leave them unsupervised with her. She will have a natural desire to protect the home and family and will never welcome strangers until they have been properly introduced.
Our Female Rottweiler Names
Perfect For Your Girl
sponsored links
sponsored links
Berta: An excellent female Rottweiler name pick for a bright and strong dog. She is firm but knows when to play. She is a sweet-natured and multipurpose pup.
Bourbon: A good choice if you want to call your female after your favorite smoky drink. All you'll need now is a biscuit since you already have the fiery girl. This choice makes for an excellent female names for Rottweilers.
*Somewhat similar ideas: Whiskey, Moonshine, Hooch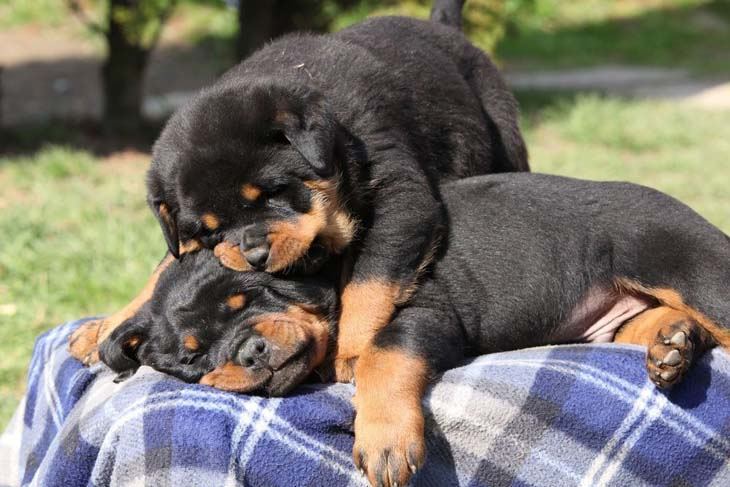 Charcoal: This female has a velvety black coat that is smooth and shine. It is a great pick for a black dog like your Rottweiler. It is an unusual choice so your pal will know she is special, when out playing because only you will be calling this.
Ebony: Need we say more? She is coal black, which makes her a dark beauty. Just like the black wood after which she is named, she'll have a thick coat with really fine texture.
*Other great choices: Blackie, Shadow, Midnight
Erika: A good female Rottweiler name for a pup with the characteristics of a strong ruler. Erika is never nervous and is on constant guard to ensure your safety. She is your guardian angel forever looking over you.
Fia: Meaning dark, any pretty and confident girl pet would be delighted to be called by this Irish Gaelic name. She has a good heart and all eyes are always on her.


| | | |
| --- | --- | --- |
| Amy | Beauty | Coffee |
| Anarchy | Bracken | Cookie |
| Andromeda | Bramble | Comet |
| Angela | Brandy | Countess |
| Astair | Brittany | Dakota |
| Ashes | Calamity | Damsel |
| Beauty | Callie | Danube |
| Bear | Cairo | Dawn |
| Beatrice | Calypso | Dazzler |

Flora: After the Roman Goddess of Flowers this girl always smells sweet. This choice will suit your Rotti's personality; she is your own sweetie pie and goddess.
*More groovy picks: Daisy, Flower, Rosie
Leila: A beautiful female Rottie name which means "the black of the night," any sweet and loving female Rottweiler would be more than happy to respond to this when called. She is a strong, confident and very beautiful female.

Lucia: Meaning "light" this female dog will always keep your life bright and warm. Tough looking on the outside but really sweet inside; it's too bad only you know this. Her looks always tend to keep strangers at bay.
Minerva: After the Roman goddess of wisdom, your Rottweiler is sure to be wise and intelligent. This sweet dog is loyal and knows who to trust.
*Also good for your girl: Wisdom, Virtue
Raven: Like the black birds with the metallic violet luster, this is suitable for a dark colored Rottweiler. This pooch is one of nature's most adaptable creatures. She is intelligent and highly evolved like the bird.
Viktoria: The feminine of Viktor, this means "conqueror." Any dog that gets this title will be a great leader that is easily satisfied. You won't normally hear anything out of her, but when you do it is a warning, someone is coming.
*More great picks: Cleopatra, Victory
Wilma: This canine is a bold protector and guardian. This female Rottweiler name fits a guard dog that is a powerful fighter and strong runner, which are some of the characteristics of your Rottweiler. It is also a good pick for a dog that will be bred.


| | | |
| --- | --- | --- |
| Decibel | Gilda | Koko |
| Eclipse | Harmony | Kook |
| Electra | Hattie | Midnight |
| Fergie | Havoc | Nipper |
| Fern | Hazel | Nomad |
| Fickle | Jet | Olympia |
| Genevieve | Jezebel | O'Malley |
| Genie | Jaycee | Rebel |
| Georgia | Kinky | Rocket |

For More Ideas Rover Over Here For...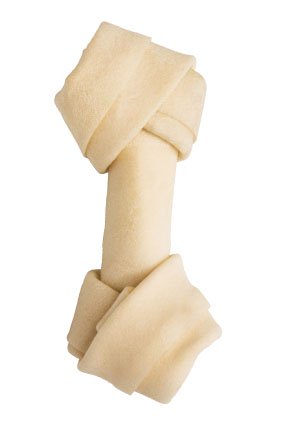 Girls: More suggestions for your gal pal

Cool Ideas: For the pooch that's too cool for less

Something Unique: For your one of a kind poochie

Really Cute: Ideas that are awwwwwsome

Home

›

Dog Names By Breed

›

Rottweiler Names

› Female Rottweiler Names