Female Dachshund Names

Cute Names For Your Gal Pal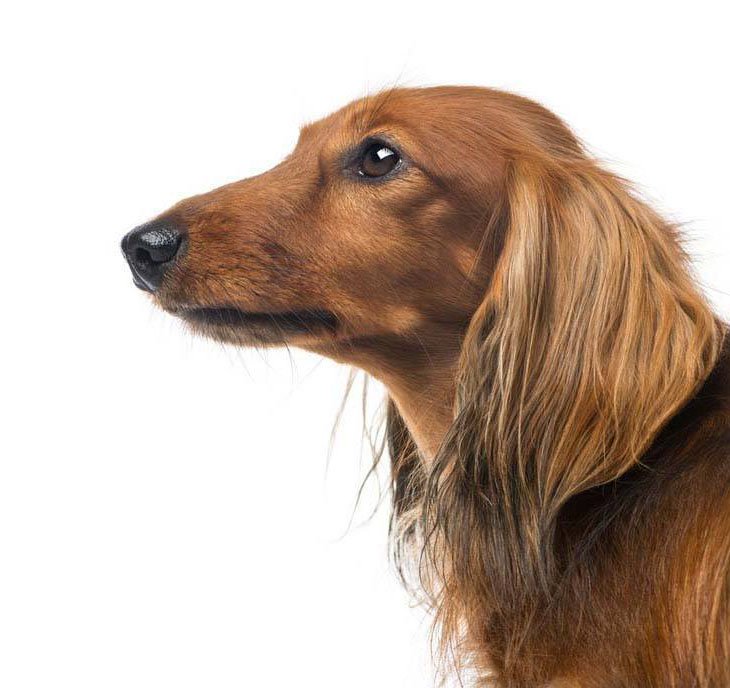 Female Dachshund names should be elegant and fun, as one of the first things that you will notice about your dog is that she loves to play. Therefore, when naming your girl you should consider choosing one that will reflect the personality and typical characteristics of this breed. So take some time to review our list of girl Dachshund names below to see if you find the perfect one and how well it blends with your pooch.

Dachshunds are very loving and have a flexibility that easily blends with any type of lifestyle. The group is highly affectionate and loves being around children. Despite their small size, the breed is strong, powerful and fast. Dachshunds have a sweet appearance, but they can hunt with bravery, tenacity and even ferocity when necessary. In addition these dogs are natural comedians, and they will do almost anything for a laugh.

Our Female Dachshund Names
Lists and Suggestions
sponsored links
sponsored links
Amber: This is a lovely female Dachshund name for a beautiful and radiant dog. Always glowing with pride this pooch is a funny dog all around. A cool choice for your female comedian.
Brownie: Give this to your pooch to reflect her adorable brown coat. This Dachshund will win your heart over as she is always looking cute and will listen to your every word. When you are having a bad day, Brownie will come prancing over to see you, and all your gloom will just seem to disappear.
Cloe: Choose this for the dog with the cute face that will try to get her way and test your patience. This Dachshund puppy will want to play with you all the time if you let her. When you can't she will try to trick you into playing with her.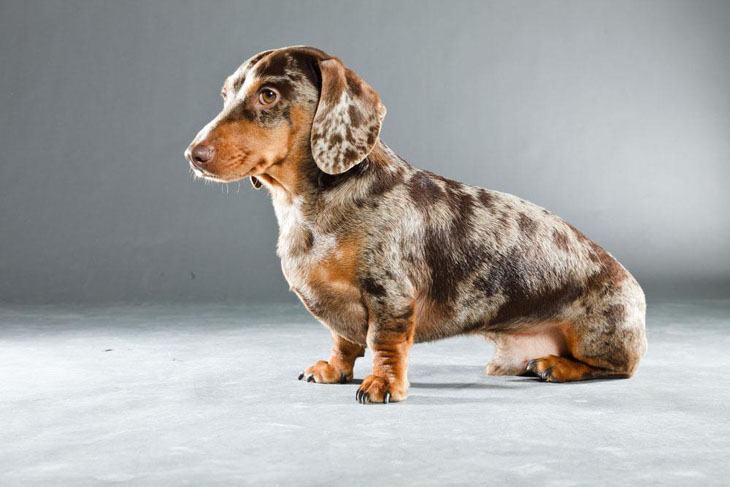 Elsie: Give this to the female that is a true crowd pleaser everywhere she goes. So loveable and cute, Elsie likes attention and there is no need to tell her "No" if she is bothering you to play. A cool pick for the adorable dog that will snap at you when she doesn't get her way.
Hazel: Simply stunning, this identifier should be given to the very sweet gal pal. This pooch will quickly warm you with her charisma, and she enjoys games that mimic hunting or tracking situations. A cute female Dachshund name for the girl that can't hide the hunter within.
Helga: Give this title to the pooch that will be your biggest fan and always be at your side. Helga's greatest desire is to be a great companion to you and your family. This makes this suitable for a dog that is eager to please.
Kandi: Very crazy at times, this female loves to make you laugh. Kandi is always up for fun. However, once she detects a scent while you're playing together, her every instinct will tell her to run after it.
Mara: This means brown in Italian and is perfect for a female Dachshund. Mara is a comical clown that loves to play games and has a great sense of humor.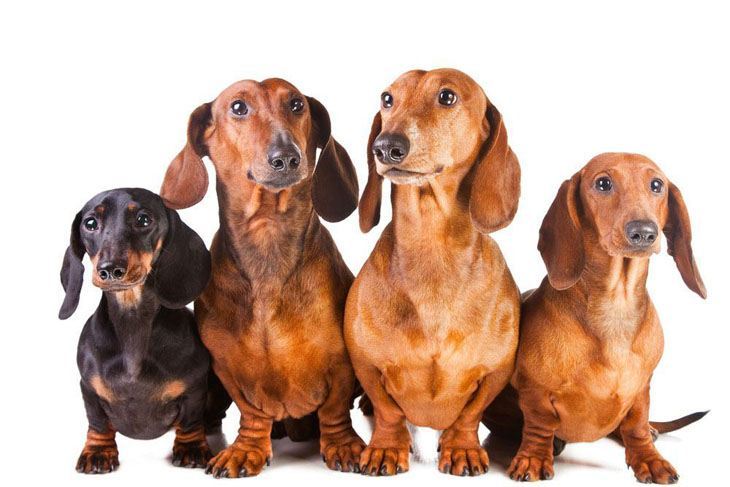 Precious: Her reddish-brown color says is best, this female is special. This pooch is loved by the entire family and is very attached to them. Precious firmly believes that sleeping under the bedcovers is her given right.
Rambler: This is another great female Dachshund name for your reddish-brown girl. This beautiful pup won't back down from anything except maybe her little sister.
Sparkles: Kind-hearted and full of life, this female is in a class by herself. Sparkles is a passionate Dachshund that is a go-getter and very emotional about her family. She is known to chase birds and other small animals from her yard with fun.
Tawny: Tawny is the girl that is very nice when she wants to be. This girl has flair and is very charming. When you talk about attention hound, it is fair to say you have met this girl.
Tweed: Give this female Dachshund name to the pooch that is a permanent lap warmer! This pup has an incredible sense of loyalty, and she won't ever leave you be.
Wiggles: Give this Dachshund name to the girl that is the most energetic and mischievous, pooch that you have met. Although she is a charmer, this girl is very intelligent, and she possesses a hunting instinct that drives her to be independent at times.


| | | |
| --- | --- | --- |
| Amelda | Etta | Opal |
| Allie | Flo | Pickles |
| Bella Rose | Freda | Rhea |
| Bessie | Gigi | Riley |
| Dee Dee | Grace | Schnitzel |
| Dimples | Gretchen | Skye |
| Dumpling | Jingles | Sonnet |
| Dolly | Josie | Stubbs |
| Delta | Lady | Susie |
| Dixie | Lulu | Sissy |
| Dottie | Mae | Toots |
| Ditzy | Mini | Whisper |
| Elvira | Ollie | Zsa Zsa |

For More Ideas Rover Over Here For...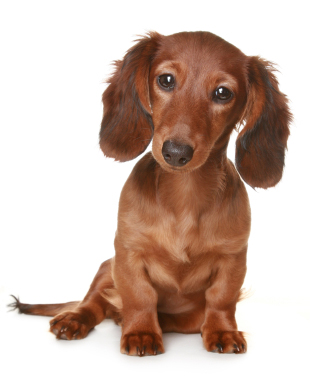 Females: More ideas for your gal pal

Really Cute: Ideas that are awwwwwsome

Popular Ideas: Your kids will want to be renamed

Something Unique: For your one of a kind poochie

Home

›

Dog Names By Breed

›

Dachshund Names

› Female Dachshund Names