Disney Dog Names
Who Doesn't Love Disney?
Disney dog names are a sure winner with dog owners, especially the ones with children. If you are in the process of looking for a good name for your dog, you can't go wrong with a Disney dog name. Both adults and children love Disney and the wonderful characters that the movies bring to life, and if you are a fan of Disney, you are sure to have your own favorite characters from your favorite movies.
We have compiled a list of Disney character names from the movies and cartoons that are interesting, fun, and can be great names for your dog. Whether you are looking a dog name that will bring you warmth and good memories, you can find a name that will work well with you and of course, your pup.
Here's Our Disney Dog Names

sponsored links
sponsored links
Ariel: From the Disney cartoon "The Little Mermaid," this name would make a good one for the dog that loves to swim. This pooch has a kind heart, a very beautiful soul and an even more delightful voice to match.

Beauty: Choose this Disney puppy name for the dog that appeals to all beasts. This moniker is from the Disney movie "Beauty and the Beast" and will be perfect for the girl that is a favorite of all male dogs in the neighborhood.
Blackheart: Grandfather of the Beagle Boys, this is a fitting Disney puppy name for a mischievous Beagle pooch. This boy will always be looking for a new way to get back at Scrooge.
Cubby: Cubby is an interesting name for the prickle boy that always gets into a lot of trouble. Cubby is a little timid but still has a kind heart. He was also one of the early Mousketeers.
Daisy: Although this is the girlfriend of Disney's famously short-tempered duck, Donald; this name would make a great girl name. Daisy is a sophisticated and intelligent pooch, although she sometimes has a temper which ruffles Donalds feathers.
Jiminy: The name of the cricket from Disney's Pinocchio, this is a good name for the comical dog that is a wise partner. This pooch will accompany you on your adventures, and he will serve as your official conscience.
Lady Tremaine: The arch-enemy of Cinderella, Lady Tremaine is a good name for the dog that is determined to gain higher status. Maintaining grace and self-control, is a good trait of this pooch.
Nakoma: From Disney's Pocahontas, Nakoma is the identifier for the pooch that tries to be more serious and responsible. You can count on this girl to act as your voice of reason.
Simba: The main character of Disney's most successful animated feature film, The Lion King; although this is the name of a lion, it would make a good name for your golden colored dog. As a pup this boy can be self-centered, but he will grow into a strong pooch that has only the best hopes and intentions for his family.
Snow White: This is the perfect Disney dog name for a small white dog with seven little friends. This girl dog will get all the other dogs jealous due to her kindness and beauty.
Thumper: The rabbit character in Disney's "Bambi," this identifier is a good one for the dog that has a habit of thumping his left hind foot. This pooch will always take it up on himself to teach his friends new tricks.
Tinkerbell: An interesting name for a very small dog that loves to fly all over the place. Sometimes ill-tempered, spoiled, and very jealous; this girl is also helpful and kind. She will sprinkle you with a little fairy dust so you can fly when fetching her dinner.
Webster: From "Belle's Magical World" although this is the name of the talking dictionary, it would make a cool Disney puppy name for the dog that is always speaking out at the right moment. While he means well, he has a rather long tongue.
Zazu: The name of the feisty Southern Yellow-billed Hornbill in the Lion King movie, Zazu is a good Disney puppy name for the dog that takes charge for you. This pooch will have an easily-rattled temperament, and he tends to panic during emergencies.


| | | |
| --- | --- | --- |
| Abu | Drizella | Mr. Incredible |
| Aladar | Foxy Loxy | Mrs. Potts |
| Aladdin | Gaston | Nakoma |
| Alice | Genie | Nemo |
| Anita | Geppetto | Pistol |
| Aurora | Goofy | Pluto |
| Bagheera | Huey | Pongo |
| Beast | Jasmine | Prince Charming |
| Belle | Jasper | Princess |
| Chip | Kirby | Princess Atta |
| Cogsworth | Louie | Runt |
| Colonel | Lumiere | Sebastian |
| Cruella | Major | Sleepy |
| Dewey | Mirage | Tibbs |
| Doc Hudson | Mowgli | Tiger Lily |

Fetch Even More Unique Ideas For...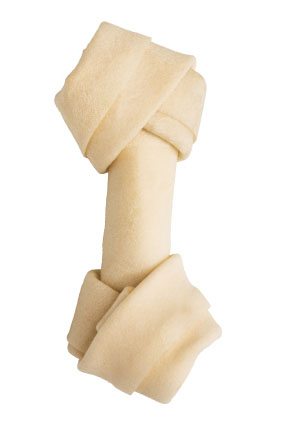 Male Pups: Pawsitively awesome ideas
Female Cuties: These pups have it all yet want more
Cool Canines: Not for the geeky pooch
Out Of The Ordinary: For something creative
Ideas By Breed: Find the perfect fit for your breed



Home

›

Unique Dog Names

› Disney Dog Names