Chocolate Lab Names

Call Even More Attention To Your Pals Color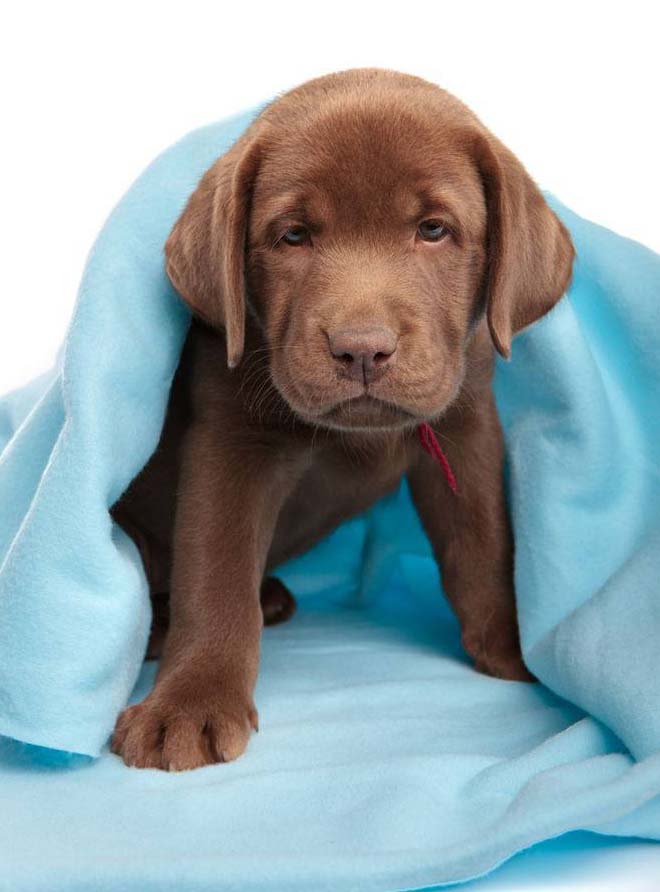 Finding the perfect Chocolate Lab names is one of the most important events that you will ever undertake during your new-found friendship with your dog. Naming your large dog is one of the activities that you will enjoy the most during your time with your pal as this is when you can truly make him yours.

Chocolate Labs are dogs that originate from the Labrador breed. These pooches possess a remarkable blend of intelligence and gentleness that is merged perfectly with the breed's strength, friendly outgoing nature and its handsome good looks. As such, they are one of the top dogs that can be found among families. Chocolate Labs tend to have a loving personality, and they require a great deal of attention. In return these dogs will shower you with lots of love and kisses. Very energetic and lively, the breed loves to learn new tricks and is always eager to please.

Male & Female Chocolate Lab Names
Lists and Suggestions
sponsored links
sponsored links
Auburn: Fiery with lots of zest, this identifier can be used for the Lab that is outgoing and friendly. This chocolate Lab loves to play and is very people oriented. A cool name for the pup that has a fondness for humans. 
*Other name ideas: Autumn
Almond: Likeable and friendly, this chocolate boy will have you eating out of his paws in no time as he knows how to work his way around the family with his wits. Loves to follow people around even strangers -- this is not a one man dog.
Biscuit: Full of life and vigor this chocolate Lab name is ideal for either a boy or girl pooch. Always happy with a very loveable and playful personality this pup is fun to have.
Brandy: Sweet, friendly and willing to help, this boy Lab is for the very watchful pooch. Very over protective of his territory this boy will not let strangers get by. A cool chocolate name for the pooch that will protect his family. 
*Somewhat similar name ideas: Whiskey

Buster: Often showing multiple personalities, this chocolate boy Lab will have you wondering what is next. This boy is a true sporting dog in every sense. A cool name for the pooch that will alert you to strangers, but love to schmooze with them once they are in your presence.
Coco: Beautiful and smart this cute Lab likes to be cuddled. Alert and playful this girl enjoys having your lavish affection all to herself.
Fudge: Dark, chocolaty and lovely, this boy is a real treat to have at home. Fudge is sweet and everyone loves to hang out with him. A fun chocolate lab name choice for the pup that hangs around the fridge.



| | | |
| --- | --- | --- |
| Alfonso | Chewy | Ella |
| Bailey | Charlie | Espresso |
| Bistro | Chestnut | Eartha |
| Bacardi | Chip | Folgers |
| Brandy | Coffee | Fondue |
| Brodie | Chocco | Gravy |
| Brownie | Dude | Ginger |
| Cadbury | Dylan | Godiva |

Hershey: This Lab loves to romp in fields and hunts when possible. This chocolate colored dog will retrieve any catch of the day and is a natural hunter that is equipped with an exceptional sense of smell.
Java: Strong and powerful with a chief-like look this chocolate pooch has natural good looks and is highly intelligent. This dog has many desirable qualities such as courage and being extremely flexible, which makes it perfect to adapt to different environments. 
*Maybe you'll like better?: Espresso, Coffee, Latte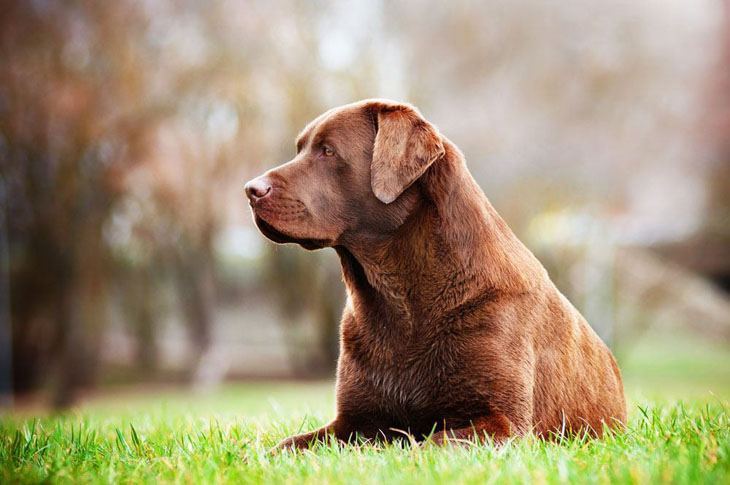 Nutty: Cute, funny, and innocent, you will not get over the way she looks. Nutty has a heart that is as pure as gold, and this girl outshines all the others when it comes to being adorable and this is a great name fit.

Sahara: This is a very beautiful chocolate dog that is quite forceful and strong. Having a personality that is bigger than life itself this girl Lab is willing to go the extra mile for you and her family.
Smoke: Naturally adorable and cute, this dog thinks it is the greatest thing around. Smoke is upbeat with a pleasing personality which helps it to get anything it wants. 
*More great name choices: Ember, Flame, Ashley
Snickers: Cheerful, sweet, but a fighter, this chocolate boy Lab is praised for his willingness to do just about anything you want. Snickers loves to play around and is adaptable to almost any situation you put him in.
Tawny: This girl is the rascal in the family. Famous for getting into to trouble Tawny is very playful and loves lots of attention. A cute chocolate Lab name for the pooch that is always panting for something to do.


| | | |
| --- | --- | --- |
| Guinness | Milo | Sweetie |
| Hazel | Mocha | Sundae |
| Hershey | Mousse | Teak |
| Hicks | Russet | Tara |
| Kit Kat | Rusty | Twix |
| Latte | Smudge | Wally |
| Mirage | Snickers | Whiskey |
| Magnum | Starbuck | Woody |

For More Ideas Rover Over Here For...


Girls: More suggestions for your gal pal

Boys: For all new choices

Cool Ideas: For the pooch that's too cool for less

Something Unique: For your one of a kind poochie

Home

›

Dog Names By Breed

›

Labrador Retriever Names

› Chocolate Lab Names