Australian Shepherd Names

Perfect For Your Male Or Female Pup

Looking for Australian Shepherd names? You don't have to settle for any of those over used names for your shaggy little bundle of joy. As listed below are some really good choices that will suit your pal's character well.

The Australian Shepherd is a medium size breed of dogs, which normally protect their territory and family. Most importantly this breed is very protective of the children in the family. This makes them an excellent choice for families, plus they are great watchdogs. Bred for their intelligence, this high energy breed has a high degree of motivation. The Aussie has the ability to be ready for and will stick with any task that you have given him or her without quitting. The Australian Shepherd is also very eager to learn new things and is always determined to get it right. As an Aussie owner you should also know that the breed is very reserved when it comes to strangers, so don't be alarmed if you don't see your pal greeting new people or not allowing strangers to pet him or her.

Male & Female Australian Shepherd Names

Suggestions and Lists...
sponsored links
sponsored links
Ace: A great title for a boy puppy or dog that loves to hang around kids. This male will be the first to greet you when you come home as he is always trying to be first in everything he does. A great choice for your extremely energetic and quick moving Aussie.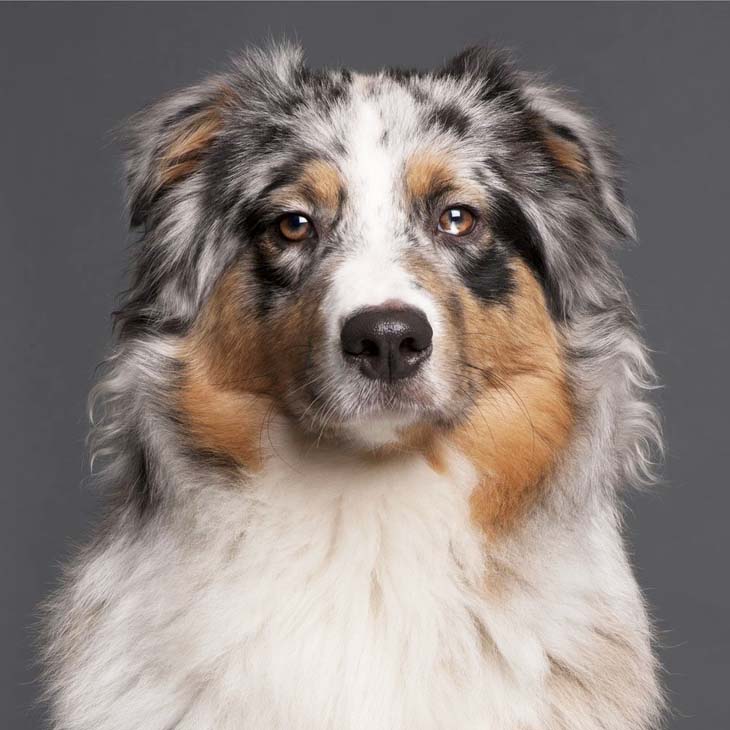 Apricot: This beautiful moniker is for the girl Australian Shepherd that is always peachy. Warm and loving Apricot is calm and good-natured with all creatures around her. *Somewhat similar ideas: Plum, Mango, Peaches
Azure: Give this to the Australian Shepherd with the unique blue eyes or lovely blue merle coat. Lively and energetic, this title is suitable for either your boy or girl as this pooch is highly desirable by all. *Somewhat similar ideas: Blue, Twilight, Midnight
Benji: A great name for the faithful pooch that will protect your belongings. Benji can be a bit rowdy at times, but he will listen to you. A cool choice for the Australian Shepherd that will seek out all the things you have been hiding.
Chewie: This Aussie will be the most adorable friend that you will ever have. Chewie will snuggle up with you and keep your company while watching your favorite TV shows. A great pick for the irresistible pup that will listen to your every word.

Chloe: A lovely Australian Shepherd name for a girl, Chloe will fill your heart with warmth and appeal. Usually fun-loving and tentative she will be there for your every move. From dressing for work to doing chores your furry companion will help you along the way.
| | | |
| --- | --- | --- |
| Ace | Blondie | Dancer |
| Amore | Chance | Flip |
| Angie | Chase | Honey |
| Bernie | Comet | Hunter |
| Blue | Conan | Jenna |
| Blitz | Cadet | Joker |
| Button | Caprice | Jett |
| Brandi | Dasher | Lilly |
Diva: Choose this Australian Shepherd name for the Aussie that has a taste for valuable things. This beautiful dog is sure to be a show-stopper when she walks into a room filled with people. A cute pick for the Aussie that loves being chic. *Somewhat similar ideas: Zsa Zsa, Paris, Hilton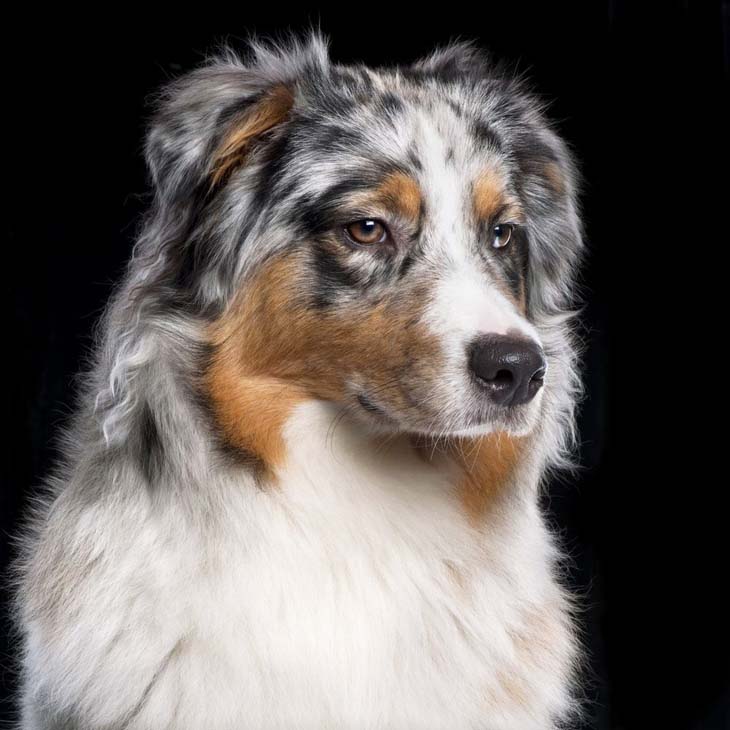 Espresso: This Australian Shepherd name would work perfectly for the fast running boy. Always trying to get things in a jiffy, this Aussie loves the outdoor. A cool choice for the pooch that is as energetic as the coffee. *Somewhat similar ideas: Beans, Mocha, Decaf (for a lazy pup)
Ginger: Ginger makes a cute title for the girl that is a bit feisty. This girl is very picky in who she greets. A cute pick for the Australian Shepherd that will take the lead when you are in difficult predicaments. *Somewhat similar ideas: Spice, Paprika, Cinnamon
Ivan: A very creative thinker, this male will run the house like his camp. Give this pick to the Australian Shepherd that will burst through barriers to scope out new terrain.
Joker: Very playful and animated, this Australian Shepherd name is for the dog that will have you in stitches. This pooch will wake you up from your winter nap when he is up to his little mischief. A cute choice for the pooch that will try to round up and herd the kids.
Roxy: This Aussie is a bit dominant with a somewhat pushy personality. This lady is always trying to assume leadership of the family. A great choice for the female Australian Shepherd that has a very high opinion of herself.
| | | |
| --- | --- | --- |
| Lolita | Sadie | Victory |
| Mackenzie | Tahoe | Wanderer |
| Nikita | Target | Wallace |
| Paws | Titus | Wiley |
| Pebbles | Truffles | Warrior |
| Piper | Uri | Woody |
| River | Vance | York |
| Roamer | Veto | Yorlick |
| Roscoe | Vamp | Zen |

You'll Love These Unique Ideas For...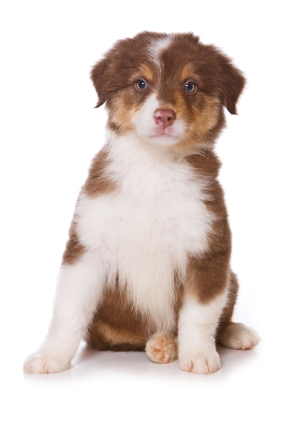 Manly Males: Wimpy pups need not visit
Sassy Girls: Pawsitively the best names
Uncommon Ideas: Why settle for ordinary?
Colorful Names: After your poochies coat color
Size Specific Pups: For small, large or midrange dogs



Home

›

Dog Names By Breed

› Australian Shepherd Names