Australian Dog Names

Unique Names From Down Under

Australian dog names can come in various forms and usually represents the names of people, places, and words that are native to Australia and the culture thereof. Australian breeds are intelligent breeds that have memorable faces. These canines are usually working pups that have been used mostly for herding in the past, like the Australian Kelpie and the Australian Cattle Dog.
If you are looking a great naming choice from Australia for your pet, below is our list of titles that we think are really great for dogs. We have also carefully edited this list and have included a few suggestions in addition to the naming lists to make your selection process much easier for your versatile canine and tireless worker.
Male & Female Australian Dog Names
Suggestions then List...
sponsored links
sponsored links
Aussie: Choose this Australian puppy name for your pal to honor his heritage. This boy or girl is likely to excel in all kinds of sports and is very courageous. A cute choice for your fearless friend.

Bikkie: An Australian term for biscuit or cookie, this pick would make a cool title for your girl pooch. This little lady is sweet, and everyone loves her. A good pick for your pal that is a real treat!

Brizzie: The slang for Brisbane, Brizzie would make a great choice for a super cool quadruped. This fellow is good at analyzing situations and executing swift judgments with a favorable outcomes. An alpha dog would love this name.
Boomer: The Australian term for a large male kangaroo, Boomer is a fitting choice for a big breed Australian pooch or a pup with a big bark. This might also make a humorous naming choice for a small breed that thinks it's big.
Chrissie: The Australian term for Christmas, Chrissie would make a great moniker for a female that you got around the holidays. This girl is generous, loving and has a festive nature.
Digger: The slang for an Aussie soldier, Digger is a great title for the pooch that fights for what he believes in and holds dear. Digger will selflessly devote his life to ensure that you can sleep with a sense of peace each night.
Dux: This pooch will be the "top of the class" or his litter. This pooch has the tendency to be high-minded and vocal about his opinions. The canine that is a bit bossy would love this pick.
Jackaroo: Choose this Australian dog name for the canine that is very understanding, caring, and often the champion of underdogs. Jackaroo is very helpful and will always wake you up each morning. A great choice for the pooch with keen intuitions.
Nipper: Meaning young surfer or lifesaver, Nipper loves to be around water. This doggie can be quiet and shy if not persuaded to come out of his shell, but when he does he is quite fun. Your shy, water loving pal would love this choice.
Outback: This Australian dog name would work well for your outdoor loving canine. This dog will always have some new trick up his sleeve to show you each day. A great title for your fun-loving friend.
Sooky: Choose this moniker for the dog that is soft or tame. Sooky loves to surround herself with harmony and beauty, and is curious and energetic naturally. This girl will love delving into new areas.
Shelia: Meaning "a woman," Shelia is a superb title for a beautiful Australian dog. This girl beauty is very competitive and active, and will always be jumping into action whenever something interests her. This moniker is perfect for the canine that wants nothing more than to be Number One!
Youri: Meaning "to hear" this choice would make a good moniker for your well behaved pup from any breed. Youri is very intelligent and logical, but with a lot of nervous energy. This boy will have a lot of pent-up energy, so he will always find new ways to entertain and please you.
| | | |
| --- | --- | --- |
| Ace | Chance | Moolah |
| Arvo | Darwin | Mulligan |
| Ashlan | Duchess | Oskar |
| Beaut | Duffer | Outback |
| Big Smoke | Hobart | Oz |
| Bitzer | Hunter | Patches |
| Bloke | Jett | Quid |
| Blowie | Joey | Ringer |
| Bogan | Jynx | Ripper |
| Bonzer | Kylie | Sprung |
| Boomerang | Lucky | Spunk |
| Brock | Mallee | Sydney |
| Bundy | Mate | Taz |
| Cadet | Monty | Tucker |

You'll Love These Letters As Well...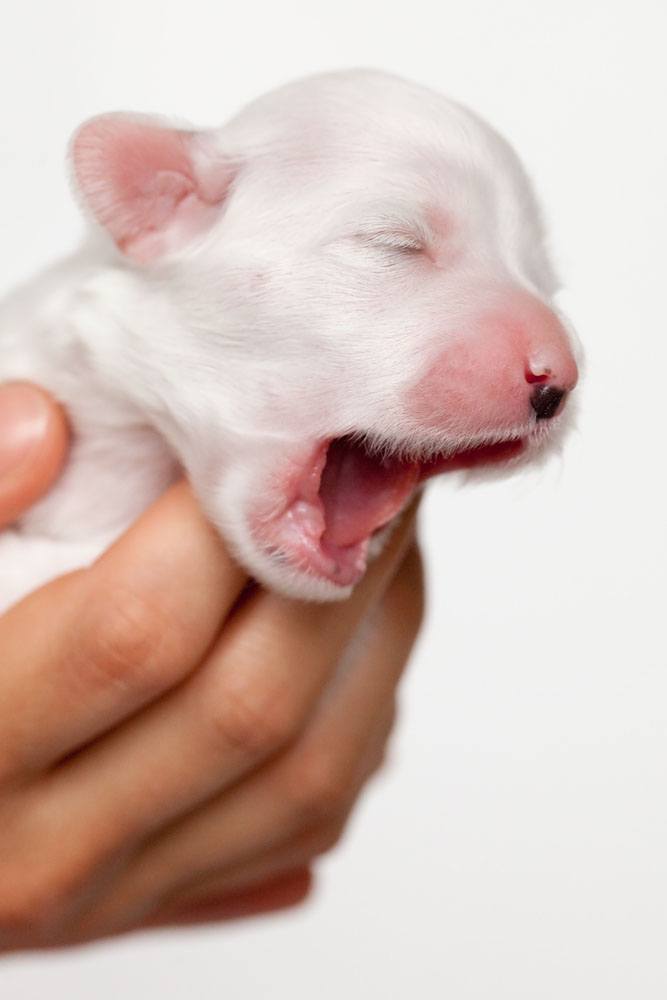 Male Pups: Pawsitively awesome ideas
Female Cuties: These pups have it all yet want more
Cool Canines: Not for the geeky pooch
Out Of The Ordinary: For something creative
Ideas By Breed: Find the perfect fit for your breed



Home

›

Foreign Dog Names

› Australian Dog Names